Alliance for Working Together (AWT) Foundation Holds Ribbon Cutting Ceremony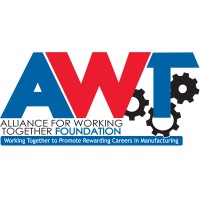 On Friday, October 7, 2022, The Alliance for Working Together (AWT) Foundation held its Manufacturing Day celebration with a ribbon-cutting ceremony for the new AWT Transformation Center.
The Alliance for Working Together Foundation (AWT) is a 501(c)3 organization dedicated to promoting rewarding careers in manufacturing. Based in Northeast Ohio, AWT and its members work toward the sustainability of manufacturing in our community by working together to introduce students (of all ages) to the manufacturing industry. Learn more at thinkmfg.com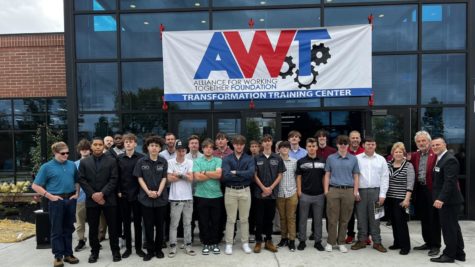 The AWT Transformation Center will provide training and pathways for Northeast Ohio's collective skilled manufacturing labor force and serve as a hub for workforce development for Northeast Ohio. It also will house Lake Shore Compact's (Career Technical Education Consortium of Mentor, Euclid, and Wickliffe schools) Advanced Manufacturing pre-apprenticeship courses. Manufacturing is significant for Northeast Ohio!
Governor DeWine proclaimed October 7th, 2022, as Manufacturing Day in Ohio. Read the proclamation here. In the proclamation, Governor DeWine said that manufacturing has been one of the principal economic drivers of the economy of the state of Ohio since the late 1800s, and Ohio is the third-largest state in manufacturing, producing more than $127 billion in manufactured goods annually"
"The opening of AWT's Workforce Transformation Center recognizes years of hard work and planning by AWT, State, County, and Local officials. All working together, to attract, educate, train, and prepare Lake County's high-paying manufacturing workforce of the future…today!" State Representative Jamie Callender said.
"We at Mentor Schools are excited that our Advanced Manufacturing program will be relocating to its new home in the heart of the sixth largest manufacturing hub in the state of Ohio located along Tyler Boulevard," explained Director of Business Partnerships and Career Technical Education Coordinator of Mentor Schools, Dr. Joe Glavan.
The approximately 12,500-square-foot training center and central hub for AWT Foundation operations is located at 8980 Tyler Blvd. and will be a place where manufacturers in Northeast Ohio will join to share ideas, and promote rewarding manufacturing careers.