Early voting for the November 7 election begins October 11. In the Mentor Public School district, five candidates are running for two open seats on the 5-person school board. Cardinal Nation reached out to all five candidates to ask them to respond to issues important to students that are currently revolving around Mentor Schools. Below read all of their unedited response so you can compare and form your own opinions of the candidates.
Cardinal Nation: Many of our school board meetings have revolved around issues affecting our LGBTQ population, from access to bathrooms according to gender identity to student rights to define their personal pronouns, and allowing teachers to display "Pride" items from rainbow symbols to "Safe Space" signs. What is your position on these issues?
Henninger: What is in the best interest of all of our students matters. Making sure that the rights of all of our students are supported no matter how they identify matters. Not putting the rights of one group of students over another group of students matters. How the students feel about the access to the bathroom issue is what matters. The students are the ones affected by any decision that is made. What state legislation says also matters. We have to follow that policy. We also have to work together as a team to find a compromise that is beneficial and mutually acceptable to all parties involved by taking in feedback from stakeholders in order to find a workable solution. People attending our board meetings have their guards up and come in defensive. This does not set up these discussions for success or for anyone to actually hear and process what another is saying.  We need those who speak up at the meetings to feel that they are able to speak without judgment. That their perspective is being heard. We do not have to agree on this topic, we need to be able to find a compromise that is beneficial to all of the students. This starts with a board working well together, setting a positive tone of acceptance at the meetings and  being a positive role model for those in attendance. I also think that installing more unisex bathrooms would be beneficial for any student that would like to use one. Whether a pride flag or safe haven sticker is displayed, a teacher's classroom is their safe haven and should also be a students. When I walked into Memorial and saw safe space signs on some of the doors, I thought how lucky are these students to know that they are supported for who they are. To know that in this classroom, no matter what is going on at home or in your personal life, you are safe here. It was heartwarming. 
Ioppolo: This topic is one that is hard for many to discuss, but it is a major concern for many voters. Although the purpose of public education is to educate, the last decade has brought upon public education motives that place social priorities over academics. It is my opinion that the best way to create unity among students and staff is to communicate to the entire student body that they will respect and accept everyone. I don't believe it benefits the entire community by putting a spotlight on one group at such a young age. Adolescents struggle with so many different struggles in their lives. Special treatment for just one group sends a message that other struggles aren't as important to teachers and staff. Rainbow safe spaces aren't needed if the district focuses on loving and accepting ALL students. This way, no group of students is left out and teachers who do not choose to place signs aren't mistaken for not caring about that group. 
Marchaza: Creating safe spaces for students is essential to their mental health and well-being, and it is every teacher's right to make that safe space possible if they so choose. The LGBTQ+ community has my support. I will hold fast to my principles in protecting the rights of all students and teachers. If elected, I will uphold the law and work to ensure the school district does not discriminate against any group of people.
Martello: I am discouraged to hear that a teacher would believe they have to place a sign or insignia in their space or office, stating the area is a "safe space." A student should be safe or feel safe anywhere on a Mentor School Property. In my opinion, any student should be able to respectfully express their personal thoughts or beliefs without the fear of negative repercussions.  Tolerance of thought by the students must be respected, as long as the expression of thought is done respectfully. Allowing various signs, symbols for the express purpose of making a "political" statement is a slippery slope.  At some point, there is going to need to be a respectful and serious discussion on the merits of these types of signs. As for pronouns, or the inquiry of what an individual student's pronoun is, should be per the birth certificate on record with the school. If another choice is made, parental notification and approval would be a prerequisite. Society is starting to recognize that being gay or transgender starts at a far younger age than most were willing to believe. I believe society in general has not engaged in the constructive dialog to find an equitable solution to what most likely has been an age old conflict with regards to restroom usage. Single stall facilities appear to be the only equitable solution, but that is a very expensive proposition and should be considered if any new school buildings are ever constructed. In the meantime, let's start with this: Exercising one's rights can sometimes infringe on the rights of others. This can lead to complex legal and ethical considerations, as the balance between individual rights and the greater good of society is often a topic of debate. It's important for societies to establish laws and regulations that aim to strike a fair balance between individual freedoms and the protection of others' rights. That said: I fundamentally disagree with the practice of allowing a student of a given biological sex to use the restroom of the opposite sex. The rights of a very small minority do not supersede or usurp the right of privacy of a much larger majority. Young women  should not be subjected to their right to privacy being violated. Making matters more dangerous: The current board has not written a policy regarding the use of the restrooms by the transgender student body. In my opinion, they believe any policy written will be discriminatory and result in a legal action. The current policy (by default) of allowing any student to decide on any given day what restroom they are going to use is figuratively a recipe for disaster. This school board is faced with an untenable position, but the status quo is unacceptable.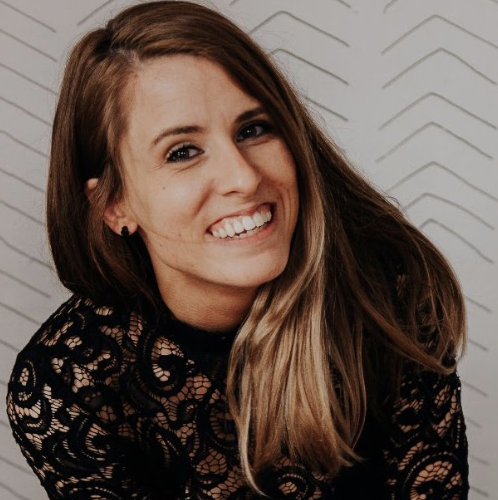 Wall: Our district is beautifully diverse and full of so many beautiful, unique students. Be unapologetically you. Teachers, counselors and staff that choose to display a symbol of support and be a safe space for ALL students, thank you. School is home for some and a safe place for many. I also appreciate our district's decision to follow federal law and Title IX which prohibits any discrimination based on sex, including sexual orientation and gender identity.
Cardinal Nation: Many students feel it is difficult to make their voices heard on issues important to them. This was seen in a student walkout in 2021 as well as a debate over student voice in this very online newspaper. What can you do to help students get their voices heard and also achieve results?
Henninger: Support our students. Speak up for our students and advocate for our students. Continue to be involved and to ask our students questions, ask our administration questions. I was at the walkout to show support. I will continue to speak up and show support. We need a "real" student committee where any student who wants to attend can and where everyone feels safe and empowered to speak up. We need student reps that report feedback from the student group to the board. We need a school board member that is known for supporting our students over the years, who cares about what our students say and cares about how they are feeling. I would be that board member. In 2020 our seniors lost everything due to COVID. We wanted to throw a car parade so that they had some sort of celebration with their friends for graduating. The school district said no. I worked with the Mentor Police along with other parents and we threw the parade anyway. There was a need and the district did not ask the students what they wanted, they just made a decision for them but we heard them. We heard the students. It was the most amazing and memorable event. I will always stand up for our students because your voice and feelings absolutely matter!
Ioppolo: First, I would like to address the walkout. While intentions may have been good, I do not believe that this was an appropriate use of a school day. Students have a right to voice their concerns and opinions by protesting, but they do not have the right to disrupt the entire student body. It costs taxpayers thousands of dollars a day to run the school. Staff and students should be cognizant of this fact. For every student that participated in the walk out, there was a large number of students who didn't appreciate the disruption of their day. There is a time and a place for activism, and this should never have been allowed, in my opinion. Second, technology affords so many outlets for students to find their voice. I would encourage students to create a website, Facebook page or some other form of social media if they want to respectfully get their message across to the community. The use of school clubs, as well as local support groups in the community would be a great way for students to meet with like-minded peers to discuss the issues of the day.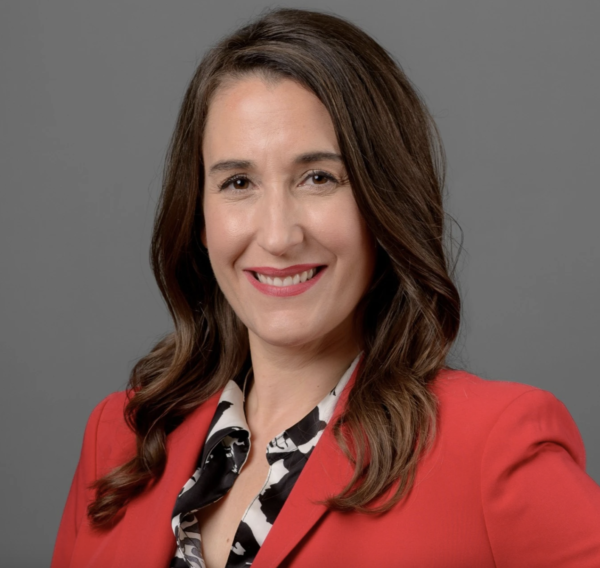 Marchaza: This is another area where I believe a survey of our students would be helpful. I know we also have a student ambassador group at the high school level that meets with our superintendent, and I'd like for us to explore growing these groups, and establishing them at other levels. Strengthening these groups will help amplify student voices, deepen their engagement, and give them more of a role in the decisions that affect them.
Martello: The students have many ways to air their grievances, but it must be done respectfully. The student walkout was about as disrespectful as it could be. Let me explain. The annual budget for the Mentor City Schools is about $120,000,000.00 per year. When you extrapolate the costs by the approximately 7,000 Mentor students, it equates to about $95.00 per day, (per student). I would imagine that the walkout disrupted the learning process of roughly 1,000 of the 2,000 students who attend Mentor High School – in effect, the taxpayers paid $100,000.00 for that walkout. Again, were the students of this walkout respectful of the dollars spent that day? I don't believe they were. If you want to take on adult issues, then you must act as adults. If you want to be taken seriously, the manner in which you make your case is critical. I fully support your right to protest and champion a cause, which is wonderful. But you are going to need to do it at the expense of your own wallet and not those of the taxpayers.
Wall: Student voices matter and should be considered in major decisions. I would love to create spaces for students to have their voice heard and input be given. Outside of just big decisions though, our students are incredible and have ideas and thoughts that could truly benefit our schools and communities. Space to have those conversations needs to be created as well, outside of specific after school clubs or a student newspaper. Our community and taxpayers should hear as well! 
Cardinal Nation: Our school board meetings have been raucous for over two years, landing us last year both on Fox News and in The Washington Post as well as resulting in articles here in Cardinal Nation. Staff and students have been the target of criticism, often by name. What can be done to improve the tenor of these meetings so that more community members will feel comfortable participating?
Henninger: We need to elect members to the school board who have proven that they are able to work together as part of a team. Individuals who are able to put their feelings aside and try to understand another's perspective. Members who are able to compromise, to be respectful, listen to understand and most importantly, do what is best for ALL of our students, not just a particular group of students. A board that is able to lead by example. We also need people on the board who will speak up and not let the meetings get out of hand. Board members who will not enable the type of behavior that targets staff or students. Creating an environment where others feel safe and free to speak their perspectives is something that I am very passionate about.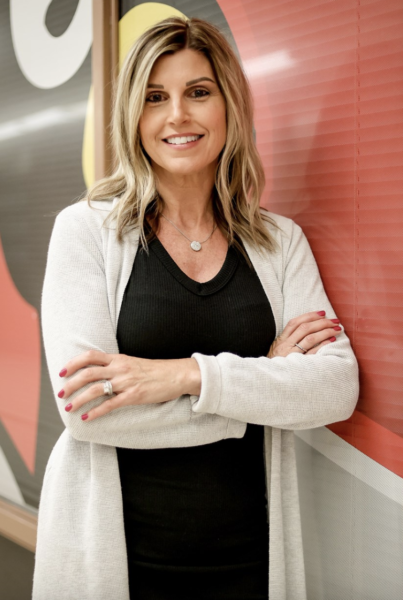 Ioppolo: The root cause of these divisive meetings is inaction on the part of the school board, in my opinion. One of the responsibilities of the school board is to establish the vision and goals in the district and to set standards. The board must remember who their shareholders are and respect their concerns. When parents and community members attend meetings or email the board, they must be met with respect and their concerns should be seriously considered. The board must create or uphold policy that has the best interest of all students in mind…not one group. When the board refuses to consider the physical and emotional dangers that their inaction creates for students, then one can only expect anger and divisiveness from parents and the community. Some parents have been fighting to be heard for a long time. They watch their child struggle every day and they feel helpless. These are the frustrated parents I see month after month at board meetings. They are begging the board to protect all students and create policy that allows for all students to feel safe. Being a board member means having to make difficult decisions, and often there isn't one solution that pleases everyone. It is essential, however, that the best interests of all students always be the priority of the board. When this is accomplished, I believe board meetings will have a more peaceful climate.
Marchaza: As mentioned earlier, I've been attending these board meetings since COVID, so I have witnessed this hostility repeatedly. I've watched community members call out employees by name, and make outrageous accusations about our superintendent, teachers, and staff. It's been an appalling and disappointing spectacle to watch. I believe we need stronger leadership during our board meetings, which comes down to the board president, who has the authority to maintain order and decorum. After more than two years of attending these board meetings, I also believe it's time for us to change our approach to engaging the community. The public comment period during board meetings is important—it gives people the opportunity to voice their ideas and concerns to school leadership. However, it is very much a one-way conversation, and what we actually need is dialogue. If I'm elected, I will ask the board to consider ways to encourage positive and productive public dialogue in which people feel heard and respected—surveys, focus groups, and mediated discussion to name a few. I believe this will create more constructive conversations, and help engender trust in the school board and administration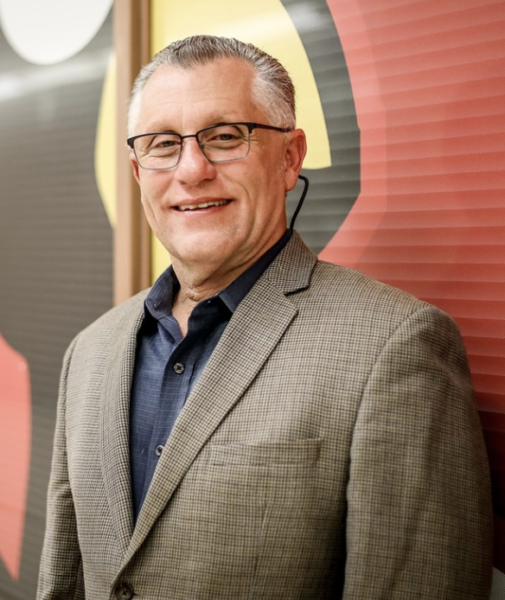 Martello: What I have just stated about the student walkout / protest applies to the adults at the board meeting as well. Any comments made, must be done respectfully, any arguments put forth should be factual. Guaranteed by the U.S. Constitution, our voice is allowed to be passionate and forceful, but again, it should be done with facts, rather than emotion and name calling. Calling those with whom you disagree with names is tantamount to bullying and intimidation. 
Wall: Facts and communication are so important. Being transparent about what is going on in our schools will help eliminate the space for non-factual information to be shared. Our school board and teachers deserve respect, not degrading threatening comments. Our students deserve recognition for their hard work and special talents, not just a test score. While we have the freedom of speech and see it practiced regularly, our school district SHOULD NOT tolerate bullying or disrespectful behavior. From the classroom to the hallways, on the buses and at the board meetings! Spreading misinformation or aggressively confronting a board member about a personal opinion should not be allowed. We need to bring back a respectful decorum to our board meetings and spend time addressing real issues. 
Cardinal Nation: What did we not ask about that you think deserves more attention?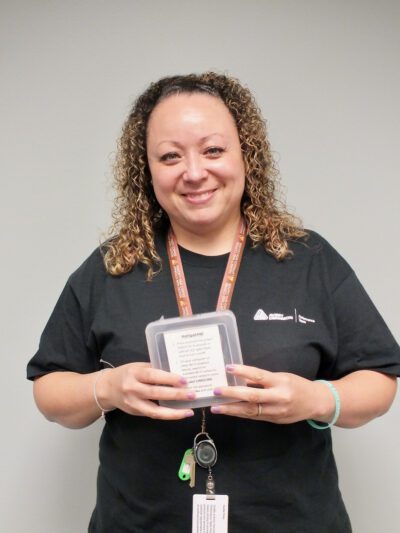 Henninger: Policies, programs and classroom sizes. Are there any that the students feel we need, don't need, or should update. Are there any programs that the students would like implemented or in place of another. 
Ioppolo: I'm constantly asked about my platform. As a candidate, it is important that I communicate my goals and strategies for improving the district. I am running on Academics First, Parental Rights, and Safety for All Students. Academics:I believe in reorienting the school toward academics and away from politics and propaganda. I would implement a continuous academic improvement program with a deadline in place to hold our superintendent accountable to this task. A deep dive into what is currently being done to improve academics is necessary. Teachers need to be the leaders in discussions about what is working and what isn't. Only then can we put into practice a foundation for improvement…that is, getting class sizes under control, getting back to basics with improved literacy initiatives for struggling students, less emphasis on technology and more of getting books back in the hands of students, giving teachers the freedom to use methods where they have found proven success in the past, and finally, restoring discipline in the classroom. While the recent district report card rating Mentor received shows improvement and proves our teachers and students are working tremendously hard, I believe we can do better. Parental Rights: If the last few years have taught us anything it is that parents were not paying close enough attention to what was happening in public schools. Somewhere along the line schools overstepped when it came to how they defined educating our children. While teachers are experts in the basics of academia, they would admit they are not experts in the areas of health, wellness, and morals; and most teachers don't pretend to be. I can't think of a single reason why a school would keep something from a parent. It is always in the best interest of the child to have parents who are in the know when it comes to all aspects of their child's academic and emotional well-being. Parents get to decide when and where their child will be exposed to knowledge that is controversial…and parents get to decide what is considered controversial in their family. Some school board members are asking students to carry knowledge that is far too heavy for a child to carry. Parents who do not wish to allow their child to see the world through the lens of adults have that right, and no board member should strip them of that right. Safety for All Students: My platform on the issue of safety is simple – every building should be protected by an armed student resource officer; every student has the right to privacy in the restroom and lockers rooms; No student should be exposed to graphic explicit sexual content in schools. 
Marchaza: I'd just like to add one theme that I think is important to note in the context of these questions: while the board has the authority to hire and fire the superintendent and treasurer, we should remember that a board member's role is to create policy—and they can do nothing unilaterally. They must work together as a team, which, in this divisive climate, will be a challenge in and of itself. To that end, I keep telling voters: watch the candidates! Watch what we say at board meetings, on social media, in interviews, and at events. Watch how we treat others, and how we interact with people on our Facebook campaign pages—especially those with whom we do not necessarily agree. In addition to our positions on all of the questions above, this interaction is the best indication of how we will perform as a member of this governing board that is expected to work together for the betterment of our students, public education, and our overall community. Thank you again for the opportunity to weigh in, and for sharing the views of all candidates in Cardinal Nation. 
Martello: I grew up in Eastlake during the 70's.  We believed anyone who went to the Mentor Schools were the luckiest of souls. Mentor's academic reputation was beyond reproach. I moved to Mentor because of the school system 13 years ago. To see where we are now does not please me. This school system is a critical pillar of this community, businesses from all over the world come here to have their needs met. Our national commercial and military aviation industry is supported by many businesses along Tyler Blvd. and the surrounding streets. They shoulder a lion's share of the tax base. Currently they are being starved for workers that have a mastery of basic skills (primarily reading and math). If we as a community cannot support the demand for a reasonably educated workforce, they will leave or close their doors. If this were to occur, it would result in a vicious downward economic cycle for Mentor and the surrounding communities. This school system needs to be well funded and backed by the community; they need to see their hard earned dollars put to work and returning value to the community. Right now, there are serious questions swirling as to if there is value being realized. My goal, if elected, would be to restore the taxpayer's confidence in the school system and assure you the best education for your future needs.
Wall: VOTE! If you are able to register, please do! Learn about the different ways you can vote and educate yourself about the issues and candidates on the ballot! Election day is November 7th!
Read Part 1 and Part 2 of our series. To learn more or contact the candidates yourself, check out their own campaign websites. Also see Part 1 & Part 2 in our series.
As always, you can find Cardinal Nation on X @CardinalNa8ion, on Instagram at @cardinaln8ion, and on Facebook at "Cardinal Nation." You can also download our app by searching "Student News Source" at the App Store and get it on your preferred device.