Early voting for the November 7 election begins October 11. In the Mentor Public School district, five candidates are running for two open seats on the 5-person school board. Cardinal Nation reached out to all five candidates to ask them to respond to issues important to students that are currently revolving around Mentor Schools. Below read all of their unedited response so you can compare and form your own opinions of the candidates.
Cardinal Nation: Two school levies for this district will appear on the November ballot- a renewal of an emergency levy and a new levy on permanent improvements for physical facilities in the district, which may allow for upgrades in school security. Both of these levies were unanimously placed on the ballot by the current school board. What is your position on both of these levies?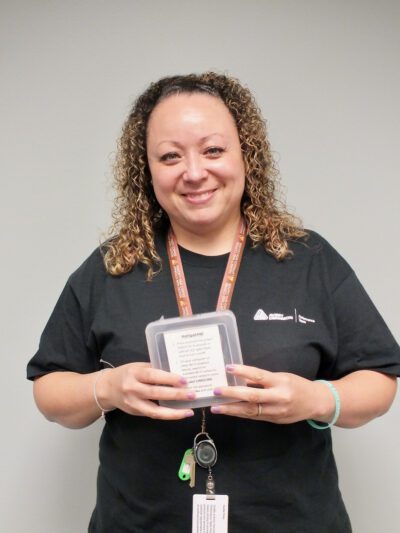 Henninger: I  wholeheartedly support both levies. These levies affect the future of our students and teachers as well as the fiscal health of our school district. The renewal levy (Issue 4) is not going to add any additional costs to our families. This levy was initially passed in 2004 to get us out of financial crisis. This levy will bring an additional $15,000,000 dollars to the district and cover 13% of our budget. We need this levy to pass. The other levy (Issue 3) is for permanent improvement and is allotted for specified areas like safety, buses, tech, furniture and building upgrades. [It] cannot be used for salaries and benefits. For every $100,000 mortgage amount there is an increase in taxes of $88. As much as we need these levies to pass, Levy 3 is worrisome and could potentially cause both levies to fail which would be detrimental to our school district. Needing the levies to pass is why we must address the concerns on how some of the money was and is being spent. We need to explain how we are able to afford to build a brand new expensive turf baseball field when there is a monetary need for a levy on the ballot that will increase homeowners taxes by $88 per every $100,000 in home value. We need to be able to explain why we are cutting staff, offering buyouts and overcrowding classrooms with students because we do not have the money in the general fund for additional teachers/staff but we are able to afford to build a new turf baseball field. Financial transparency, communication and accountability are going to be so very important regarding the success of these levies, as well as, focusing on the positive impact that the levies will have on our students and on the school district as a whole. These levies failing mean that as a community, we have failed our students and teachers. I am going to help in any way that I can. We need the levies to pass!
Ioppolo: The decision to ask taxpayers for more funding is never an impulse decision. It comes after careful review of the current financial state of the district while also making future predictions. Personally, I have always voted for school levies. I believe having a strong, successful school district is vital to the betterment of the community. Properly funding our schools is necessary, especially when trying to make vital change.
Marchaza: I will vote for the renewal levy because it is not a tax increase on our community's residents, and because that renewal will continue to support the important work of educating our students. I was a senior at Mentor High School when an active shooter murdered 13 people at Columbine High School in Colorado. It was long before the days of lockdown drills and active shooter response training—and it was terrifying. Now, I have children of my own, and I can say without a doubt that the scariest thing I've ever had to do is put my children on a bus the morning after a school shooting. It breaks my heart that I've had to do this more than once. This is why I support the PI levy. My top priority is to improve the safety and security of our buildings, which the PI levy specifically will help us address. From improvements to the vestibules at some of our elementary schools, to repairing our windows and doors, to increasing the number of resource officers throughout our district, the levy can help us ensure that our students, staff, and teachers are the safest they can possibly be in a world where sudden acts of violence have become the tragic norm.
Martello: For the time being, the response below shall be applied to all questions pertaining or regarding the levy issues.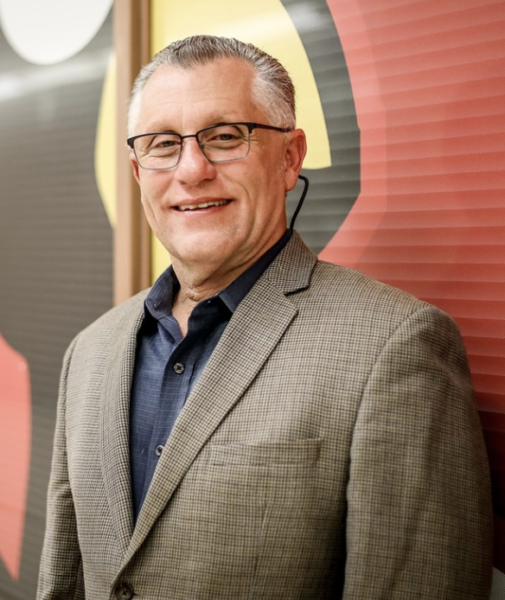 I have previously and publicly stated. I do not want to be seen as politicizing this issue. If you have attended or watched a number of school board meetings, Mr. Wade, the school system CFO has laid out the case as to why the increases are needed.  The School Board voted on placing it on the ballot and Mr. Craig Heath is advocating for its passage. That said, its passage is inevitably in the hands of the taxpayers. Whether a voter will vote for or against, will most likely be based on two factors. One being, can they afford it, given the current economic inflation pressures most are experiencing – it will be dependent on their respective household economic circumstances. And then, has the district made the case, demonstrating the additional monies to be received will be used appropriately. By passing the levies, will true value be realized by the community and students? I don't want to influence their decision one way or another at this time. I am truly interested in hearing how the voters feel.
Wall: I fully support both of these levies and I appreciate the time our CFO Mr. Wade spent working on educating the community about what these levies mean. To maintain the work that has been done, the buildings that have been added and progress that has been made, our schools need these levies to pass. Improving the safety throughout our schools is a priority and can be done the right way with the support of our community and passing both levies on November 7th!
Cardinal Nation: Many feel that this country is enduring a mental health crisis, something that is affecting both students and staff as well as community members and their families. Do you share those concerns, and what can be done to help?
Henninger: Yes, I do.We need to acknowledge and embrace that there is a new normal. That the way we used to do things within our schools, including teaching and how students learn, has changed. We need to evolve by finding other ways to accommodate the needs of our students, socially, emotionally, mentally and academically. The effects of the social isolation from COVID really affected our students, how they interact, their friendships, how they handle stress and for some, their grades. We kind of threw the students back into old routines, strict rules and acted as if nothing had happened. A "let's just move forward attitude." Yes, we added crossroads but we did not ask the students what they needed. How the last few years affected them or what ideas that they may have to help them to work through this new normal and to move forward. We need to ask our students what they need and we need to listen and support them. We also expected teachers not to feel stretched thin, stressed out or as mentally exhausted from all of the different learning levels and styles of the students in their overfilled classes after the past few years.The teachers were impacted and instead of acknowledging and putting things in place that show we understand and support our teachers, we piled on more things, took tools away that they needed for their particular classrooms and expected them to come to work everyday without a second thought and a smile. We stole the joy of teaching from them. We need to start including teachers in every decision that may affect their particular class, the school where they teach or their students. We need to listen to their feedback and apply what they are saying to meet the needs of their classrooms. Teachers are such a valuable resource and we need to start treating them as such and embracing their knowledge and skills in the classroom.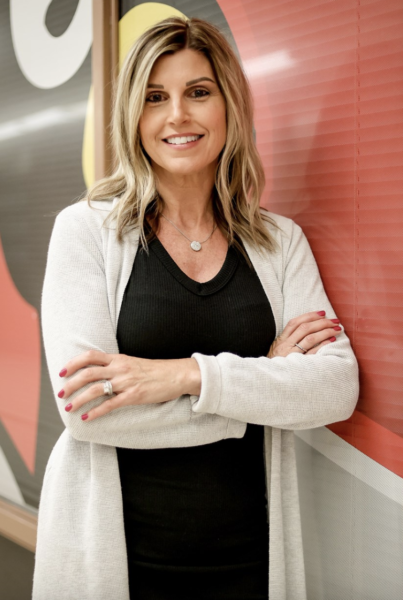 Ioppolo: The latest statistics on mental health issues in our youth are devastating. Anxiety, depression, eating disorders, and many other mental health disorders are significantly impacting young students now more than ever before. The key toward improving mental health is to first identify the contributory factors causing these issues. Unhealthy environments, over exposure to social media, constant access to information and entertainment – both good and bad – are all seeds that reap these issues. As a school board member, I would work to create policies that place our students in the healthiest learning environment possible. This can only be done by working hand in hand with school staff, mental health professionals, students, and their families.
Marchaza: Mental health is a priority in my own family, and I would hope that's the case for families throughout the district. I am aware, however, that not everyone can afford or access mental health services, and some avoid getting the help they need because of the stigma associated with support. This is why I believe it's important to have the resources available to our students and staff to access mental health services in every building in our district. Our partnership with Crossroads is critical to providing that support, and I would like to see that continue if I'm elected. I also know that our teachers and staff are experiencing unprecedented stress. It's important for us to not only provide them what they need to do their jobs well—especially autonomy over their own classrooms—but that we give them what they need to thrive and be happy in their profession. I'd like to see a survey, and perhaps even focus groups, of both students and teachers so that we can better understand the needs of each, and focus our attention accordingly.
Martello: This is a really insightful question.  It is a question I have asked myself over and over, and still wrestle with an appropriate response. With my years of experience and the fact I have charge of over three hundred people where I work, I see or witness a lot of human interaction, good and bad. The  24/7 news cycle, obsessive social media use, exposure to violent or sexually explicit content has coarsened how we all interact with each other. Rather than seeking out human interaction, many live their lives vicariously through various social media influencers or various video media experiences. Many become isolated or lose the ability to interact with others, which leads to depression or other negative addictive habits. This phenomenon not only affects our student population, but many adults have fallen victim with even more serious negative ramifications for their young families. If you are directly asking what can the schools do to mitigate the ongoing "mental health crisis", it might start with reducing the dependency on electronic devices in school and create policies to encourage students to experience life outside of the electronic devices. For many students, there does appear to be a correlation between the advent of the smartphone and the decline of students' overall happiness with their respective lives. The most happy, or should I say content people, I know are people of faith or have a passion or focus outside of the phones. The schools might be able to help their students find the niche, that special place where someone might find fulfillment. Currently I do not believe any of the various social constructs (CRT/SEL) address what I believe is needed. 
Wall: I absolutely agree. Mental health is not something that is just left at the door for students or staff when they walk in the schools each day. Parents and guardians outside of our school buildings are struggling as well. I think the first step in addressing this is to remind everyone that it is okay to not be okay. We have to remember that we all are human and have stories that others know nothing about. We must give each other grace but also encourage one another and build those around us up! We must provide a space where students, teachers, staff and parents can feel safe to share that they may be struggling just a little bit more. 
Cardinal Nation: Much debate has occurred at school board meetings in Mentor and around the country over the last two years about books in our district holdings, resulting in the board having to take votes on whether to keep books ranging from biographies of Colin Kaepernick to Pulitzer Prize-winning authors such as Toni Morrison. What is your position on these debates, and how would you handle them as a member of the school board?
Henninger: I would handle these debates respectfully and listen to understand the perspectives of those speaking up. We have parents and families who are at different levels with their child or children and that is ok. Our job is not to tell a parent what they need. Our job is to support our students and families. To ensure that all families are accommodated and have what they need for their student or students to be successful. I am for age appropriate books in the classrooms. I am not for banning any books. We also need to either provide neutral books on a topic or books that represent both sides of a topic. I also feel that if a parent needs a list of the classroom books to look at, that it should be provided. At the library, in order for an underaged child to check out adult material, their parent or guardian can come in, show their ID and change the access on their child's library card. We need to do something similar like an opt in/opt out when we complete the annual updates each year before school starts. That way the choice belongs to the family. Transparency is key. I personally do not need a list of books, nor an opt in/ opt out for my students but another parent might for whatever reason and I understand that. This is not a one size fits all district and we need to be able to accommodate our families. All of our families. This will take a school board that is capable of working together respectfully especially when they disagree.
Ioppolo: When a board member is faced with any decision, their first priority should be that of the student and their health and well-being. Board members need to listen to the views of parents and community members, as they are the ones writing the checks, so to speak. This still unresolved issue on how Mentor will handle inappropriate materials in schools has gone on far too long. Other districts have been able to address and dispose of this debate by setting a standard that they will not supply students with inappropriate materials. False information and sensational accusations of 'book banning' have only exacerbated an already tense climate throughout the community. There are many excellent movies that schools will not show to students due to their ratings. This is not considered 'movie banning' because it has long been accepted that some material is not suitable for the classroom. I fully support a policy that keeps graphic sexually explicit material, like Pulitzer Prize-winning "The Bluest Eye," out of our schools. Books like these, that fall under a very specific definition of 'sexually explicit', have zero educational value to students. To the contrary, there are many studies that found exposure to graphic violent or sexual content in early adolescence is linked to many negative outcomes. I also believe that there are books in our schools that are far too heavy for our younger students, such as the Colin Kaepernick biography. These books are made available inside the classroom only for silent reading. Students cannot bring them home. The concern is that parents don't know if their child read something heavy, so they can't discuss it with them. Teachers are already too busy to keep track of what every student is reading throughout the day. The safest solution is to keep these books out of schools. Going back to the mental health crisis – hard topics like police brutality, activism and other social constructs can create an unhealthy environment that we know causes mental health issues. This doesn't negate the literary value of some of these books. Learning doesn't begin and end in the classroom. Parents always have the right to provide their child with access to any books they see fit – outside of the school.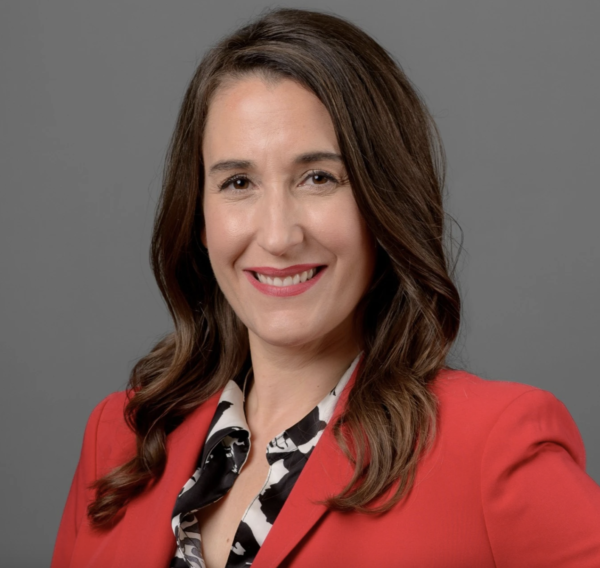 Marchaza: The school district already has a review process in place for books and materials, as well as a trained group of educators who organize those books and materials according to age group and grade level. This system has been working for many years, and has worked effectively. I believe it should remain in place to address the concerns of any parent or community member. I also, however, support a parent's right to determine what their child reads, which is why I appreciate the school district's many opportunities for parents to inform themselves and make decisions about what their child can and cannot access. Last spring, I was interviewed by Channel 5 News in a segment on this very topic, which can be watched here. As an avid reader who has very fond memories of encountering many classics for the first time during middle and high school, I believe in a teacher's freedom to teach and a student's freedom to read.
Martello: As I have stated earlier, our school system must bear in mind the sensitivities and cultures of all who might attend.  Usurping parents' rights to what their child may be morally exposed to is a breach of confidence and credibility that the school system has with its parents and valued taxpayers. The school system is charged with educating its students in accordance with the community's standards. The school system has a responsibility to present to the students the value construct of the community. It cannot take upon its shoulders to act otherwise. The school system must limit itself to teaching the traditional basics of English, math, science and history. I do not have any issues with the books stated in your question, as long as they remain out of our public educational system and my high school daughter's educational experience. If a parent believes their child should have access to these materials, then by all means they can be loaned or purchased. The parents/guardians have sole control over the moral education and upbringing of their children. After literally hours and hours of debate at board meetings, it has not been demonstrated through objective evidence the aforementioned materials benefit a student, in fact, many studies conclude the opposite. Being exposed to sexually explicit or violent materials damages young minds, especially boys.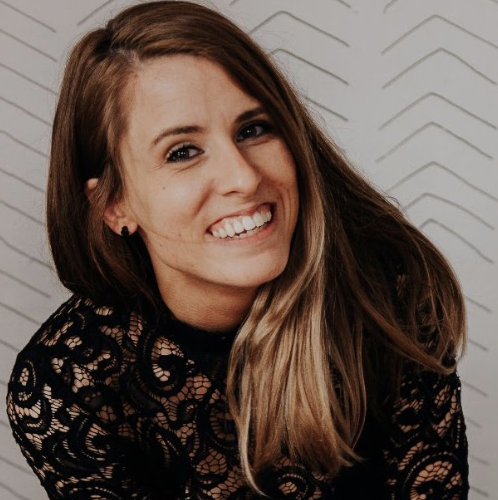 Wall: Our district has a process to follow when a book is challenged. A committee of qualified, educated staff members make up this committee. They read and review the book, give their recommendation to our superintendent who then gives his recommendation to the board and the decision for that book is voted on by the board members. I appreciate the process and trust the collection of educated professionals to decide what books should or should not be in our school. As a parent, I know that I can contact the school and let them know if I do not want MY student to read a specific book. I would not want another parent to make those decisions for me. Parents have the right to make decisions for their own child. 
Read Part 1 and Part 3 of our series. To learn more or contact the candidates yourself, check out their own campaign websites and Part 1 of our series.
As always, you can find Cardinal Nation on X @CardinalNa8ion, on Instagram at @cardinaln8ion, and on Facebook at "Cardinal Nation." You can also download our app by searching "Student News Source" at the App Store and get it on your preferred device.