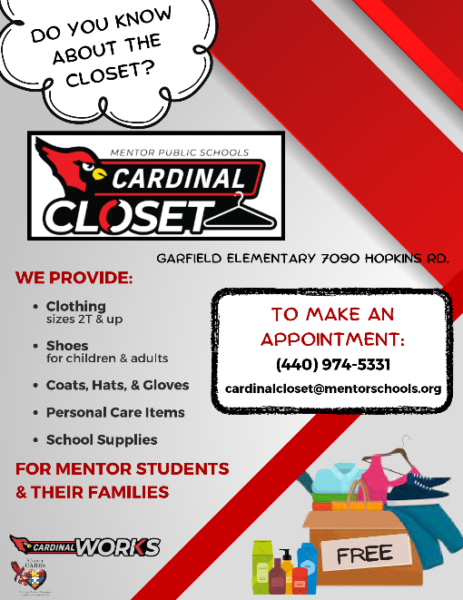 The Cardinal Closet is run by the Cardinal Works program and provides necessities to Mentor students and families. They are located at Garfield Elementary School in Room 56 on the first floor, and each school in the district has a Cardinal Closet Cabinet specific to that building's needs.
Donations are accepted. Call (440) 974-5331 or e-mail [email protected] to set up an appointment to drop off items. Appointments can be made at the following times:
Monday – Closed
Tuesday – 9:00 – 12:00
Wednesday – 9:15 – 10:00
Thursday – 9:15 – 10:00
Friday – 9:00 – 12:00
The Cardinal Works students at MHS spend a lot of time helping out for the Cardinal Closet. They sort, wash, and prepare the clothes to be taken to the closet daily, and they attend the closet once a week. At the store, the students have jobs such as tagging, hanging, and sorting clothing and other items, as well as helping with parent appointments and staff request orders.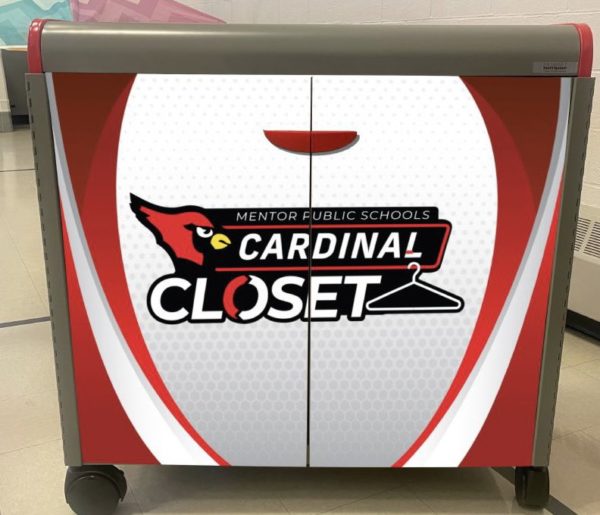 The Cardinal Closet also has volunteers from Memorial Middle School and CARES.
On November 29, 2022, The News-Herald ran a local news story featuring The Cardinal Closet and its expanding success, where Dr. Joseph Glavan shared his enthusiasm for it. By December of 2022, all Mentor Schools locations acquired their own Cardinal Closet.
Cardinal Nation reached out to Mrs. Sarah Bidlack, cofounder of The Cardinal Closet with Hillary Hoose, for an in-depth look at The Cardinal Closet.
Cardinal Nation: What is the history of The Cardinal Closet, and what services does it provide?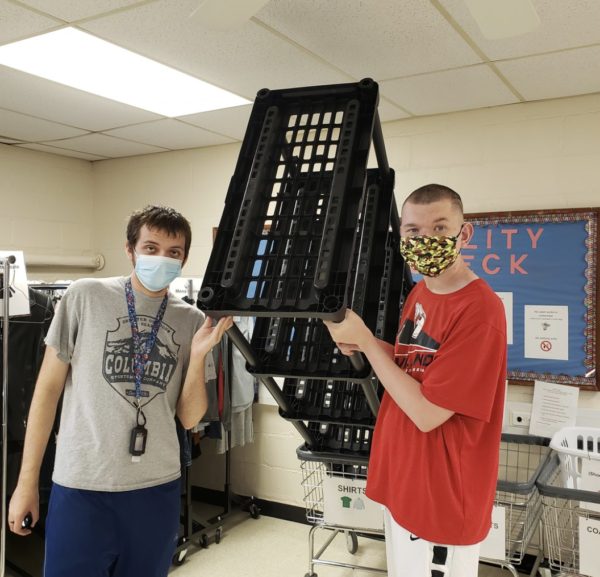 Mrs. Bidlack: The Cardinal Closet started with grant money we received from Ohio's Office for Exceptional Children. We received the Innovative Strategies for Improving College and Career Readiness for Students with Disabilities in March 2016. In August 2016, we started to plan to use some of the grant money to start a clothing closet for students at Mentor High School. The plan was to offer various work positions to our students in the Cardinal Works (formally Cardinal Lab). These tasks included processing donations, quality control, laundry, hanging and tagging, and maintaining the cleanliness and organization of the closet. The closet was to become a worksite for our students in the retail pathway. The closet began by purchasing some racks and other supplies and housing those in the small closet inside Digital Lab C. An email was sent out to MHS staff about donations needed. We only started with adult sizes women's and men's. We quickly began receiving donations and the closet was born! The following school year, 2017, we decided we could extend our services to other buildings. We sent our communication to the staff in the entire district and began collecting sizes 2T- 18 youth and personal care items. We decided the closet was too large for the digital lab C and we moved the closet into our classroom (I203 and I204). The back classroom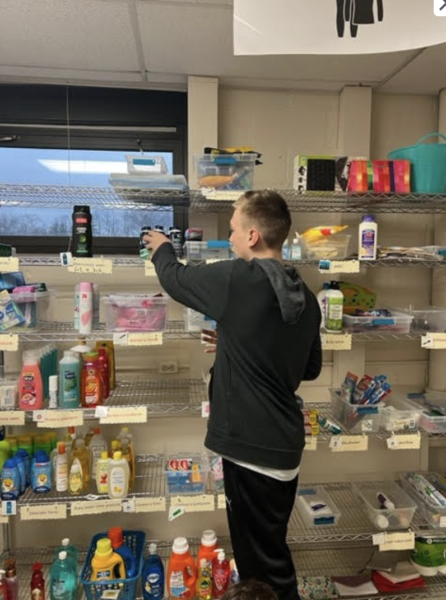 quite literally became a store. We decided to roll out a Google Form to allow staff to request items needed for individual students in their buildings. I have attached that order form below. These items are boxed and shipped out through interoffice mail by our students. In 2018, we opened the store up for parent appointments. They could visit the store and take the items needed. Everything is free and has always been free! In 2019, we continued with that same model but we started to give out personal care bags every month to the families that received weekend food with End 68. In 2021, we moved the store to Garfield Elementary because we needed more space. We also wanted to provide a more discrete place for families to come who needed help. Now we currently have an entire classroom that is a store and another classroom that is the workroom/stockroom. We are also able to allow other students to attend the space as a worksite. We partner with Memorial Middle School MD units and CARES. We continue to provide parent appointments and requests using the Google Form. We also provide many work opportunities for students.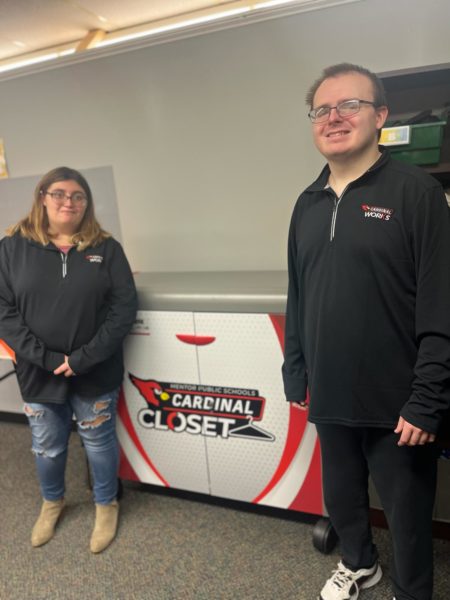 The Cardinal Closet is able to provide the following for families:
gently used and new clothing sizes 2T-18 Youth and Adult XS-4XL ( boy's, girl's, women's & men's)
gently used and new shoes ( children's and adults)
winter coats/ jackets
hats, gloves, scarves, ear muffs/headbands
Winter boots
new socks
new underwear
new personal care items ( toothpaste, shampoo, deodorant).
household items ( laundry soap, hand soap, paper products)
school supplies
bookbags, purses, drawstring
lunchboxes
other accessories ( belts, hats)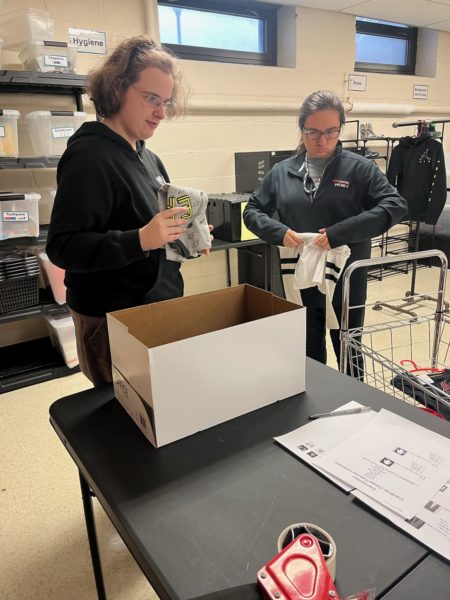 Cardinal Nation: How many students and families utilize The Cardinal Closet?
Mrs. Bidlack: We have had over 100 parent appointments and staff orders sent to families and children in our district. The Cardinal Closet's positive effects have truly resonated with students and families in the district. One anonymous student told me that thanks to The Cardinal Closet, they were able to access the clothing and shoes they needed to keep their job, and their confidence was boosted because of their access to hygiene products. An anonymous parent raved about how appreciated the personal care bags have been with their weekend food, especially because prices have gone up so much.
The Cardinal Closet has its own newsletter, run by Mrs. Bidlack. If you are interested in keeping up with The Cardinal Closet, you can do so here.