Everybody – at some point in their life – has experienced a product of the film industry. Besides simply actors, workers in the art and sound departments, camera operators, production directors, directors themselves, and many other groups collaborate and contribute when making a movie. These jobs all play a part in the film industry, and excitingly, Northeast Ohio contains a local film and media industry of its own.
Having contributed to such well-known movies as The Avengers, Captain America: The Winter Soldier, Judah and the Black Messiah, and A Man Called Otto, Cleveland's media industry has a wide reaching impact, and much of the support given to this industry comes from the Greater Cleveland Film Commission (GCFC). A non-profit organization, the GCFC works to assist the industry in creating jobs and benefiting the economy in Northeastern Ohio. The Commission has had a great impact on film in the past, and currently has various opportunities for students to broaden their artistic experiences as well.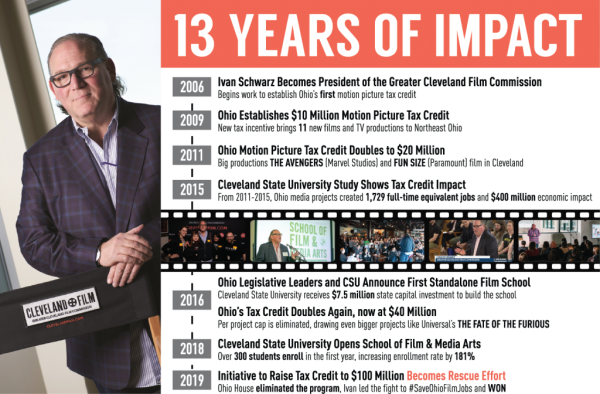 Work and Impact of the Commission

According to the Commission's website, the GCFC works on multiple issues. The Commission advocates for improvement to the OMPTC (Ohio Motion Picture Tax Credit) program, brings in productions from studios worldwide, and strengthens local talent and overall industry. The Commission offers workshops, online training, and interviews, as well as develops connections to film schools and their own programs. The GCFC's work has resulted in $1.38 billion in economic impact towards Ohio and the equivalent of around 7,092 new jobs.
As a result of the local media industry, smaller businesses within the area have been impacted as well, experiencing greater revenue. Furthermore, over 300 productions have been filmed in Ohio since 2007, much of which has been facilitated and supported by the Commission. In general, the Commission has had a very strong impact on the Cleveland film industry, as well as surrounding businesses and areas.
Opportunities for Students
Once again, as indicated on the Commission's website, the GCFC has various opportunities for students interested in working within the film industry. The Commission can guide students to job opportunities available within Cleveland, as well as inform students of workshops presented by local organizations.
By doing so, students can gain a better understanding of the film industry along with experience they may use in their future careers. Students can also apply for a GCFC internship, which introduces them to aspects of the film industry as well as aspects of office life. The GCFC offers various courses in training for different film industries as well, such as Camera Department, Editing, and Professional Cinematography, which gives students knowledge more related to their own personal goals within film.
Interview (Q&A)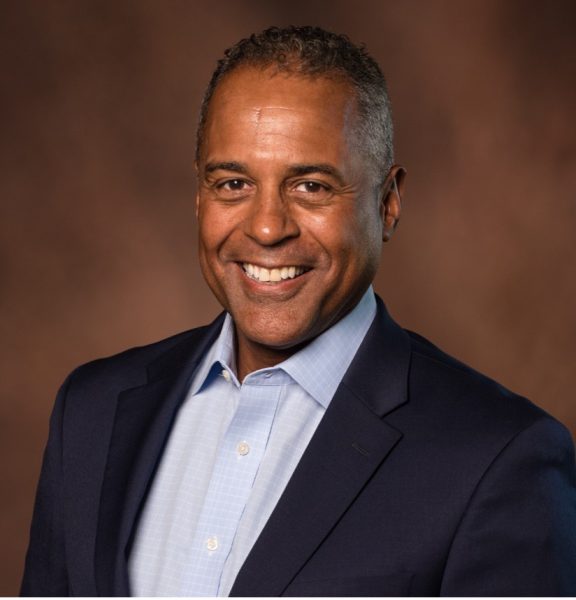 Mr. Lowell Perry Jr, Chief Diversity Officer and Vice President of Corporate & Community Engagement for the GCFC, was kind enough to talk to Cardinal Nation about the work of the Cleveland Film Commission. Here is what we learned:
Cardinal Nation: How was the Cleveland film industry affected by the WGA strike?
Perry: The WGA (Writers Guild of America) strike had an impact on Cleveland, and all across the country, with TV and theatrical productions slowed to a halt while television commercials and select independent film making continued. 
Cardinal Nation: What is the industry's situation with the strike seemingly over?
Perry: Although the writers have settled on a new contract, the actors (SAGAFTRA) are still on strike. Until actors and producers can reach a fair settlement, production will still be in limbo. As a SAGAFTRA actor myself, I am hoping that we will be able to reach a fair settlement as well.  
Cardinal Nation: How did the GCFC begin? What are the origins behind the organization?
Perry: The Greater Cleveland Film Commission (GCFC) is a 501(c)3 nonprofit, whose mission is to create jobs and economic impact to Northeast Ohio through a vibrant film and media arts industry. GCFC was the driving force behind the Ohio Motion Picture Tax Credit (OMPTC) in 2009. Since then, GCFC has attracted over 300 productions, most recently Netflix's "White Noise" and Universal Pictures "Shooting Stars," the Lebron James bio-pic. These projects have created 7,092 full-time equivalent jobs and brought over $1.38 billion into Ohio's economy. GCFC connects cast and crew talent directly to production opportunities and invests in developing a strong local workforce by presenting workshops, seminars, FilmSkills training and internships designed to give local talent the education, experience and professional connections for a prosperous career in the film industry. GCFC works tirelessly to generate real, sustainable opportunities that attract and retain talent and economic growth.
Cardinal Nation: What films are currently in production within Cleveland?
Perry: Due to the ongoing actors strike, no major films are being shot in Cleveland or elsewhere around the country. *Editor's Note – the SAG-AFTRA actor's uni0n reached a tentative deal with Hollywood studios on November 8 that may end the strike if approved by their membership.
Cardinal Nation: What would you suggest is the easiest way for students to become involved with the Cleveland film industry?
Perry: For starters, visit our website at clevelandfilm.com. You can sign up for our newsletter that provides information about the latest in the industry. Click on the "work in film" tab to get more information about educational, jobs and other engagement opportunities. Attend one of our quarterly mixers, and consider becoming a member for a nominal student fee. You can also check out programs at Tri-C, CSU, Kent State and others.
Cardinal Nation: How will increased economic impact from the GCFC affect the film industry in the future?
Perry: GCFC continues to be the driving force behind bringing film production to NE Ohio. Whether successfully advocating for favorable tax legislation, attracting productions to Cleveland through our connections, or helping to ensure there is a strong basis of local production crew talent, GCFC will continue to drive impact. At our core, GCFC is a workforce and economic development organization that uses the growing film and media production industry to drive impact in jobs/career creation and economic investment in NE Ohio.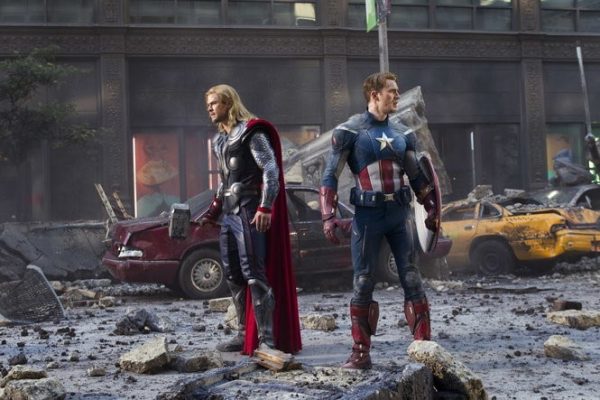 Cardinal Nation: What direct impacts on blockbuster movies do you think the GCFC could have, indirectly or directly?
Perry: We have absolute direct impact with regards to blockbuster movies choosing to shoot in Greater Cleveland. That includes the aforementioned tax credits that are the primary determinant of where a film gets shot, enhancing the the local crew base through direct and indirect instruction of aspiring production folks, and providing resources for production companies wanting to shoot here through our database of locations, local crew, and vendors who support the needs of a production.
Cardinal Nation: What college programs or majors would benefit someone looking to go into the local film industry?
Perry: Entry into the film production industry does not require a college degree, although there are a number of good programs at local colleges in Greater Cleveland. Again, the "work in film tab" has a plethora of information about entry into the industry.  www.clevelandfilm.com 
Cardinal Nation: Is any education necessary for internships offered by the GCFC?
Perry: Visit www.clevelandfilm.com and click on the "work in film" tab for everything you wanted to know about GCFC internships.  Ms. Maria Rouzzo runs our workforce development and internship programs, and she would be happy to assist you in your journey.
Cardinal Nation: For any future film or entertainment majors, what advice do you have, related to either the GCFC or the general film industry?
Perry: Follow your passion, whether it is the film industry or any other. There are hundreds of jobs that go into the making of a major film, requiring a wide variety of transferable skills. Many want to pursue acting, directing and/or writing. These are the toughest paths into a career in film. If you do indeed want to pursue acting, I would recommend doing both on camera and stage to hone your skills. In addition to the oft mentioned "work in film" tab, there is a lot of helpful data under the "filmmakers" tab as well.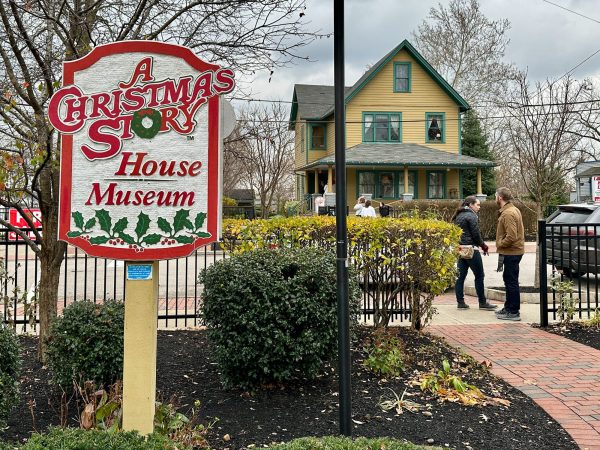 Cardinal Nation: What films have benefited from filming in Cleveland that readers might recognize?
Perry: Over 300 productions have filmed in the Greater Cleveland area. Some of the more recognizable ones include The Avengers, Captain America: The Winter Soldier, F8: The Fate of the Furious, Judas and the Black Messiah, Draft Day, White Noise, and A Christmas Story.
Cardinal Nation: Tax incentives by the state have allowed films to come to Cleveland, and those have been the subject of some debate. What is the significance of those, and should they continue?
Perry: There really is no debate on the importance of attractive tax incentives. If a state has no attractive tax incentives, and are user friendly to access, productions simply won't shoot there. It is the number one driver of production. Period. As stated in the question about our origin, a robust film production industry means high paying union jobs with full benefits, and increased business for area small businesses. As an example, the filming of White Noise garnered $106.6 million in direct spend with 256 vendors, 921 crew jobs, 3000 background extras, and 36,000 hotel room nights. For one production. This industry helps bring the cool factor to the economic development scene in NE Ohio.
Cardinal Nation: Have you had the opportunity to work on any films that have come to Cleveland yourself? What is the experience like when Hollywood comes to town? 
Perry:  I am not originally from Cleveland, but have worked on projects here and in other cities.  When I was here the first time (2015 – 2018) I did a LeBron James and a Kyrie Irving commercial. The last movie I did was White Boy Rick. An enjoyable experience in all cases. A lot of the crew was local, as were all of the extras and smaller roles. The folks from out of town were all pretty cool and professional. There is typically a lot of camaraderie on a set.
Cardinal Nation: What kind of feedback has the Greater Cleveland Film Commission gotten from Hollywood actors, writers, directors, or producers about what it is like to film in Cleveland?
Perry:  Most of the out of town folks I have spoken with have said they enjoy shooting here. As you may know, November 10 -12, 2023 is the Behind the Camera: A Christmas Story Official 40th Anniversary & Cast Expo. We recently did a Zoom media interview with Peter Billingsley who played Ralphie, and he raved about his experience here, as did Scott Schwartz who played Flick.
If you are interested in learning even more about the GCFC, consider looking at their website, clevelandfilm.com, as well as looking more deeply into the aforementioned opportunities offered by the GCFC. As said before, the GCFC can help students interested in film to pursue their own passion, working close to their own home and benefiting their local industry in the process.