A Cardinal Nation Series: The Fight Over Education in Ohio (Part 3)
A Cardinal Nation Exclusive: We asked each of Mentor Local School's state representatives and Senator to give their positions on the "divisive issue bills." See who responded.
As a part of the ongoing Cardinal Nation series "The Fight Over Education in Ohio,"  Cardinal Nation reached out to Lake County's Representatives Daniel P. Troy of Ohio's 60th House District and Jamie Callender of Ohio's 61st House district as well as Senator Jerry Cirino of the 18th Ohio Senate district about their positions on the divisive issue house bills 322, 327, and 616. (More can be read about these bills in Part 1 of our series.)
All three congressmen were asked the same question: "What is your current position on H.B. 322, 327, and 616 and why?" One responded via e-mail. One talked to Cardinal Nation personally by phone. One did not respond at all. A short bio of the congressmen and their respective responses are as follows:
Representative Daniel P. Troy (D-60)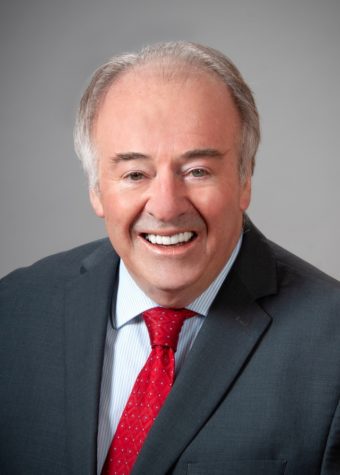 Representative Daniel P. Troy (D)(you can Tweet him @Rep_Troy) was born in Cleveland and has lived in Lake County since he was 8 years old. According to his office, he remains committed to working on commonsense, bipartisan solutions to expand opportunity, grow jobs and invest in Ohio's future. His priorities include protecting Lake Erie, building back the state's economy, and fighting for working people, families, and local communities of the 60th House District.
Rep Troy's response (via e-mail): HB 322 and 327 are unnecessary proposals and seem to be a solution searching for a problem that doesn't exist. I am not convinced that we need to institute censorship to prohibit the discussion of divisive subjects in our schools, as I'm confident that today's students are fully capable of thinking for themselves and reaching their own conclusions and opinions on various subject matters. Teachers are not the enemy, and we need to stop implying that they have a hidden agenda to "indoctrinate young minds."
Regarding HB 616, I find it too similar to Florida's "Don't Say Gay" bill, and I think it addresses issues that, again, aren't actually occurring. There is no evidence that "sex education" and "alternative lifestyles" are being taught to kindergarten through third-grade children, just as there is no factual evidence of "Critical Race Theory" being taught or discussed in K-12 education. I find bills such as these are intended to "stir up the base" and further polarize our society to disrespect the diversity that America is and should be all about.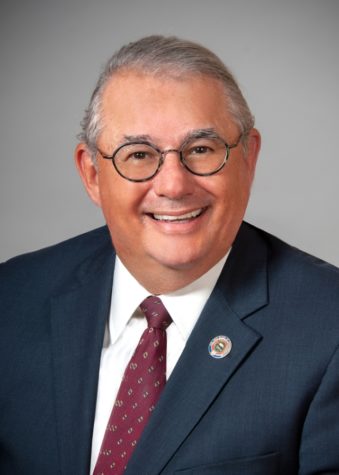 Representative Jamie Callender (R-61)
Representative Jamie Callender (R) (You can Tweet him @JamieCallender) has an extensive record of service to Lake County, volunteering with a variety of organizations and serving on several boards, including the Lake County Historical Society. His office says he is also widely regarded for his leadership for Ohio's schools. His efforts included work to improve academic achievement and improve school accountability while lessening the reliance on property taxes.
Currently, Rep. Callender is a Co-Sponsor of HB 327 along with three other Republican Representatives, with the main Sponsor being Representative Sarah Fowler Arthur (R).
After reaching out to Rep. Callender five times (four times over e-mail to his office and one voice-mail) and speaking to someone in his office but never reaching the representative, Cardinal Nation can report that it has received no response from Mr. Callender to our repeated requests for comment.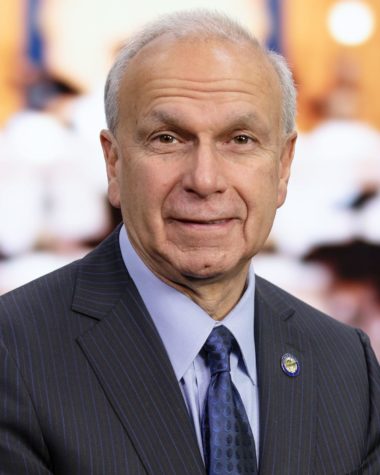 Senator Jerry C. Cirino (R-18)
Senator Jerry C. Cirino (You can Tweet him @SenatorCirino) has previously served as chairman of the board of trustees of Lakeland Community College and was a board member of Lake Heath Systems and Lake Erie College. His website claims that his experience in managing complex budgets and dealing with business challenges coupled with his passion for success aims to help protect taxpayer dollars and ensure the future growth of Lake, Geauga, and Portage counties.
Senator Cirino's Response (via personal phone call):  I'm against indoctrination of any kind. I'm against history being taught that is not accurate, and I don't want my grandchildren, for example… to be made to feel guilty for being born as white children, but I also understand that slavery is a part of American history. It should be taught. It's something that happened and that was corrected, all be it, too slowly. So, I'm all for accurate history being taught, but not if there's any particular hidden agenda to it that would be divisive. Now, I don't know, again, what the House Bill, what their language exactly is, but I did tell all of the superintendents…that it would be great if they could resolve these things without us having to pass a law in Columbus.
If you wanted to capture what I basically think about these issues is that I think they should be handled on a local basis. I think…school boards need to listen to parents and that parents need to present in a professional manner at boards, but let parents know what the curriculum looks like. And if there is going to be anything controversial, they should review it with parents and give parents an opportunity because I believe parents are the primary educators of their children. Schools assist us, but we are the primary educators of our kids and we [parents] should be part of that process.
A Cardinal Nation Series: The Fight Over Public Education in Ohio (Part 4)