A Cardinal Nation Series: The Fight Over Education in Ohio (Part 1)
Could Ohio HB 616 bring a controversial Florida law to Ohio – and thus every Mentor High School classroom?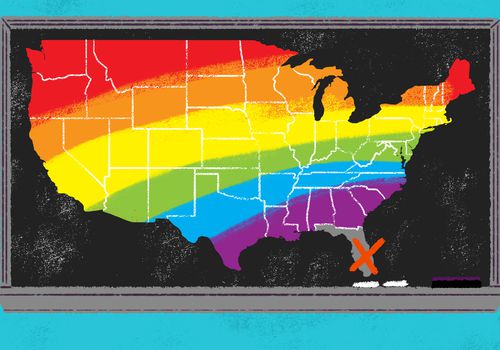 Public education in the Unites States today is – very much – a political battlefield. And Mentor is not immune to this debate.
"As a senior in high school," says Grace Smelcer, a Mentor High School senior who has spoken publicly at Mentor School Board meetings, "I have grown to be aware of the push for the woke agenda. In other cities, it may be more apparent but, in Mentor, it is without a doubt coming for the children. Not only have I had the pleasure of having many teachers push their woke agenda down my throat but so have many other students."
Florida has even passed a so-called "Stop Woke Act" to deal with these concerns. But what does "woke" mean? Depends on who you ask.
What is the Ohio legislature considering?
Conservatives concerned about this issue have now introduced a bill this month in Columbus in our state legislature that could have a significant impact on every classroom in Ohio and certainly at the high school.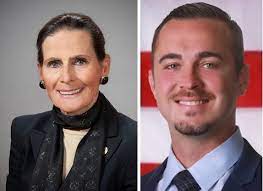 On April 4, 2o22, Rep. Mike Loychik (R-Cortland)(right) and Rep. Jean Schmidt (R-Loveland)(left) introduced Ohio House Bill 616. The significance of this bill lies in its focus on education for grades K-12 throughout the entire state and – more specifically – what cannot be taught in each classroom. The bill includes parts of earlier "divisive issues" bills (House Bills 322 & 327) that critics worry will place restrictions on discussions involving topics of race as well as aspects of Florida's so-called "Don't Say Gay" law which was signed into law by Republican Governor Ron DeSantis just eight days before Ohio's bill was introduced.
The Ohio bill, in part, reads:
(B)(1) No school district, community school established
under Chapter 3314. of the Revised Code, STEM school established
under Chapter 3326. of the Revised Code, or nonpublic school
that enrolls students who are participating in a state
scholarship program shall do any of the following:
(a) Teach, use, or provide for use by any student any
curriculum, instructional material, or assignment designed to
promote or endorse divisive or inherently racist concepts.
…
(2) No school district, community school, STEM school, nonpublic school that enrolls students who are participating in a state scholarship program, or any employee or other third party representing a school district or school shall do either of the following:
(a) With respect to a student in any of grades kindergarten through three, teach, use, or provide any curriculum or instructional materials on sexual orientation or gender identity;
(b) With respect to a student in any of grades four through twelve, teach, use, or provide any curriculum or instructional materials on sexual orientation or gender identity in any manner that is not age-appropriate or developmentally appropriate for students in accordance with state standards.
You can read the entire bill here: House Bill 616 text
An analysis of the bill and what it does is here: House Bill 616 described
Essentially, schools would be prohibited from teaching or discussing "divisive or inherently racist concepts" as well as "instructional materials on sexual orientation or gender identity." The bill defines divisive issues as critical race theory, intersectional theory, the 1619 Project, diversity, equity, and inclusion learning outcomes, and inherited racial guilt, but also says that this definition can be interpreted by governing bodies. Furthermore, the bill outlines actions that can be taken against teachers who violate these rules, with the possibility of their license being revoked.
Are these "divisive issues" bills a good idea?
"If the 'Divisive Issues' bill is passed," Smelcer claims, "students like myself with opinions of the silent majority will be protected and feel safe in their public school again. Students like myself have seen the judgment and discrimination from teachers and students in school. When teachers go through training on CRT-related topics then feel free to share their political views with their students, there's a negative impact on their students. Many have taken advantage of the fact that they get to talk to students without anyone interfering with them. This is unacceptable and not beneficial for all students in Ohio. I consider it to be bullying and harassment when teachers tell their students that their political views are wrong, that they are racist and crazy for having opinions of a different political party than theirs, and when they constantly ridicule political leaders who stand with a student's beliefs. Learning about the government and politics is necessary for high school students, but not a teacher's agenda to force their beliefs down students' throats. Elementary and Middle school students are still learning about the difference between themselves and other students and learning how to be us to other kids who look and may sound different. That's what I learned growing up!"
Although these bills are spreading from state to state – now including Ohio – there are many citizens in support of public education that think these bills actually would not be helpful in any way, and indeed may be destructive to public education, teachers, and students.
The Ohio Education Association (OEA) says HB 616 includes "the worst parts of Ohio HB 327, the anti-freedom 'divisive concepts bill'." Ohio HB 327  was introduced in May 2021 by Diane Grendell (R – Chesterland) and Sarah Fowler Arthur (R – Ashtabula).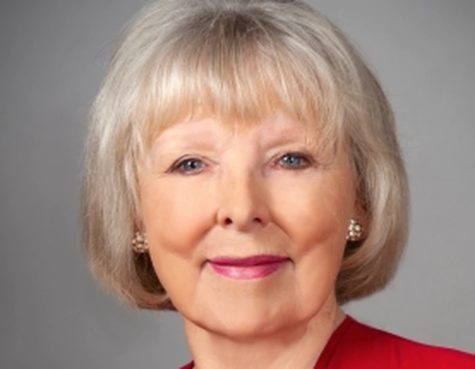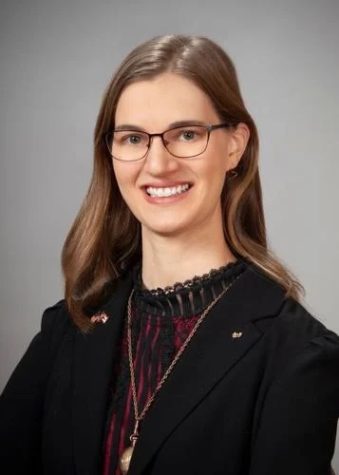 This bill focused heavily on "divisive concepts" and defined such as concepts that teach that "one nationality, color, ethnicity, race, or sex is inherently superior to another nationality, color, ethnicity, race, or sex" or that "an individual, by virtue of the individual's nationality, color, ethnicity, race, or sex, is inherently racist, sexist, or oppressive, whether consciously or unconsciously."
"The woke agenda being enforced by some teachers can be very harmful to the pride and respect that many students of different nationalities have for themselves," Smelcer agrees. "No child is born racist or with a biased view of the world. We need to be taught to love and encourage one another no matter what we look like opposed to teaching us that we are unconsciously racist or hateful because of the race we were born with or the pride we have for our country. Students don't come to school to be lectured about politics and what morals they should have."
Despite the intent of the the bill according to Smelcer, the bill itself has been on the receiving end of criticism, and so has bill co-sponsor Fowler Arthur in recent weeks after she defended HB 327 by saying, "What we do not want is for someone to come in and say, 'Well, obviously the German government was right in saying that the Aryan race is superior to all other races, and therefore that they were acting rightly when they murdered hundreds of thousands of people for having a different color of skin.'" Which led many people to contemplate what exactly the bill would teach.
Rep. Casey Weinstein (D – Hudson) responded to her quote by saying, "Rep. Fowler Arthur needs to get her own facts straight before she seeks to censor our educators."
Parents who support HB 616 believe they should be able to educate their children as they see fit and schools should not interfere with their parental rights, and this bill would protect that. Others argue that parents already have input into curriculum through review processes and that is the forum for changes instead of political bills. The bill is now under review in the legislature's committee process.
How Florida and national politics is coming to Ohio – and Mentor
Ohio and Florida aren't the only states wrestling with these issues. According to PBS,  over twenty states have introduced similar legislation prohibiting the discussion of LGBTQ+ people and "divisive subjects" in classrooms. Furthermore, EducationWeek reports that 42 of 50 states had bills introduced in 2021 to limit the way schools can discuss both racism and sexism.
The law recently signed by Florida Governor Ron DeSantis is actually called "Parental Rights in Education." It has been widely derided as the "Don't Say Gay" bill by critics. Now law, it reads, "Classroom instruction by school personnel or third parties on sexual orientation or gender identity may not occur in kindergarten through grade 3 or in a manner that is not age-appropriate or developmentally appropriate for students in accordance with state standards." This is very similar to the language Ohio has now introduced.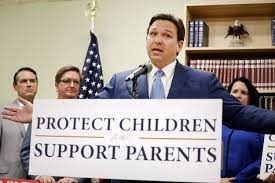 While supporters applaud the efforts of DeSantis and other governors, such as Mike Dewine (R) here in Ohio – who is now running for re-election – for protecting what they say is their right as parents to teach their children about certain topics like race and sexual orientation, the bills are certainly not without their critics.
Not only is Governor DeSantis being reprimanded for the recent bill, he also recently just signed a new bill that would take away Disney World's special tax status. Following the passage of the "Don't Say Gay Bill" Disney employees threatened to protest after the company did not address the bill. As a result, the company released a message saying, "We oppose any legislation that infringes on basic human rights, and stand in solidarity and support our LGBTQIA+ Cast, Crew, and Imagineers and fans who make their voices heard today and every day." The removal of Disney's special status would mean that, for the first time since 1967, Disney World will have to use outside resources, costing the company millions of dollars. Not only will it cost the company, but residents may see up to a twenty percent increase in taxes.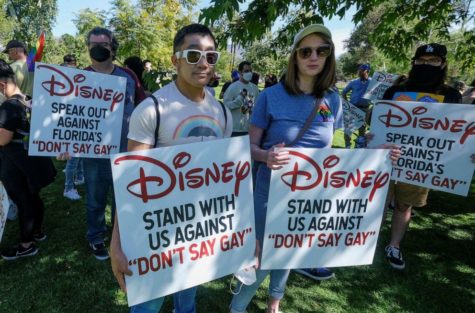 Mentor debates HB 616
The Ohio Education Association has been vocal. In a statement published on April 11, the association "condemns in the strongest terms possible House Bill 616" calling the bill "reprehensible on every level" and "an attack on students, educators, public schools, and Ohio's collective future." They report that the teaching shortage in Ohio will worsen and that education across the state will worsen as teachers struggle to convey lesson topics while avoiding the unclear "divisive issues". The message of the OEA is that all Ohio children deserve an honest and reflective education that empowers them to become critical thinkers and future leaders.
Smelcer is dismissive of these concerns.
"All of the statements in the 'Divisive Issues' bill make me believe that Ohio schools can become a safer place for students of all nationalities, morals, (and) beliefs," Smelcer says. "Although I will be graduating soon I feel a strong pull to help protect the younger generations from being brainwashed and negatively influenced by teachers when they choose to use their power unlawfully."
The PRIDE Club here at Mentor disagrees strongly. The group issued the following statement to Cardinal Nation: "PRIDE Club works to increase awareness about LGBTQ+ topics such as pronouns, current events, history, and inclusivity related to the community. Limiting the discussion of these topics would stifle the progress we have made. House Bill 616 would put educators in a position to potentially out and not support their students, which have life-threatening impacts. The PRIDE Club will continue to work to support the LGBTQ+ community at Mentor High School and advocate for positive change to support our club members and the environment in which we learn…This bill would prevent students and staff alike from learning about themselves. This bill would also increase bullying in schools, and lower morale and increase rates in stress, anxiety, depression and suicide. This bill would also prohibit educators from receiving credit for any continuing education on topics of diversity, which would greatly harm students, educators, the public school system, and the future for Ohio…School is supposed to be a safe place for students, this bill would eradicate that even further."
The Mentor High School Diversity Club expressed similar concerns.
"We believe school should be a place where kids come to get an education for their futures, not (be told) what to believe in (based on) what's right and wrong morally to some."
Whether the bill passes is yet to be determined. But it is clear that the debate over Ohio's classrooms is far from over, and Mentor students would be wise to pay attention to the discussion.
A Cardinal Nation Series: The Fight Over Public Education in Ohio (Part 2)
A Cardinal Nation Series: The Fight Over Public Education in Ohio (Part 3)
A Cardinal Nation Series: The Fight Over Public Education in Ohio (Part 4)
Learn more and decide for yourself:
Additional Resources: