Mentor Mock Trial Is Back In Court!
Mentor Mock Trial team member Loren Wandersleben recaps their regional appearance
What happened at the regional competition last week?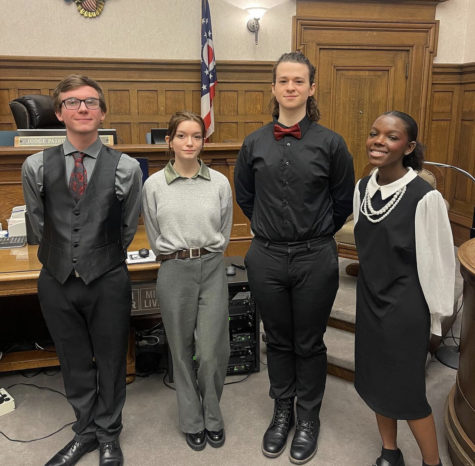 Only three weeks after the Mentor High School Mock Trial Team competed at the 2023 Ohio Center for Law-Related Education (OCLRE) Mock Trial district competitions, regional competitions took place on Friday, February 17. The team returned to the site of the districts at the Lake County Court House. With five schools participating (NDCL, Mentor, Niles McKinley, Orange, and University High Schools), three deserved teams advanced amidst excellent all-around performances.
The teams faced a difficult case this year, In re S. Khan. In the mock case, a student of Trillium High School, Stevie Khan, faces criminal charges related to the destruction of their school's largest funding event. The question of the case is whether Miranda rights had to be read. For more case information on the case, watch the embedded video.
OCLRE Mock Trial Case Video Presentation
Questions the team had to consider included "What constitutes a custodial interrogation?" "Was Stevie Khan permitted to leave the office at any moment?" "So you had no firsthand knowledge of the events that took place on September 15th, 2022?"
So What Did a Day At Regionals Look Like?
Mentor checked in around 8 a.m. at the court house and spent an hour going over case materials before starting around 9:15 a.m.  After the trial concluded at 11:15 a.m., the team broke for lunch and spent time reflecting on their performance that morning as some schools performed in the afternoon. At around 3:30 p.m., awards took take place to determine who had advanced to state competitions, which will be held in Columbus on March 9, 10, and 11.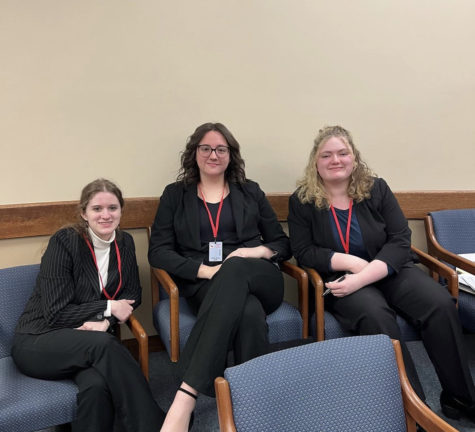 Unfortunately, Mentor Mock Trial Team 1 did not advance to states but all participants performed exceptionally. Witnesses were questioned, quarreled, and quizzed on the stand while holding their stances proudly. Attorneys were able to argue their way through, and all did their best in their respective trials.
Team 1 Prosecution (Evelyn Skronownsky, Veya Roberts, Haniyah Imran, Loren Wandersleben, and Alyia Brewer) competed against Notre Dame Cathedral Latin while Team 1 Defense (Robbie Land, Haniyah Imran, Megan Meeker, Alexander Babul, and Alyia Brewer) competed against Orange High School. Team 1 defense was left with a win, and the Best Witness award was earned by Megan Meeker.
Superintendent Craig Heath and Mentor School Board President Tom Tuttle were able to attend the defense trial.
"Our Mock Trial teams have been so impressive this year," Mr. Heath told Cardinal Nation. "I was able to watch our prosecution team a couple of weeks ago and then saw our defense team in action this morning. The professionalism, energy and determination every team member brought to the competitions was incredible. The talent they have and the communication skills they demonstrated allowed them to clearly articulate their arguments and thoroughly impress the real-life judges and attorneys in the courtroom. Ms. DiNovo and Mr. Leak did an amazing job preparing our teams this year and have given our students and our community another quality program to be proud of.  Congratulations to all of the attorneys and witnesses this year!"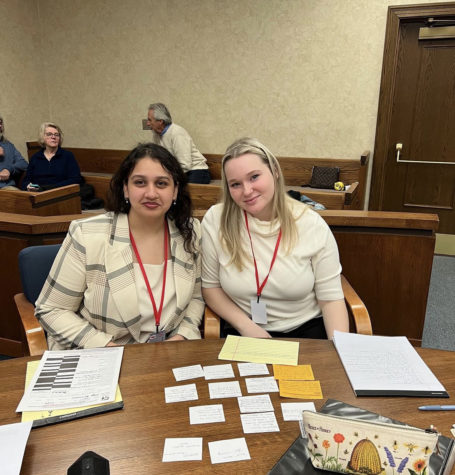 The team Co-Captains also spoke highly about the event.
"Our team did very well today," said Mock Trial co-captain Haniyah Imran. "No matter what the result is, we all tried our best."
"Our team defended our case to the fullest of their abilities," added co-captain Megan Meeker. "The courtroom was controlled and held to the highest standard. The witnesses had their fights, myself included. It was such an enjoyable and once-in-a-lifetime experience no one will forget, and I loved every moment of it…until next time."
Mock Trial is looking forward to a new season in the 2023-2024 school year and hopes to welcome new members into the club! Congratulations to all the members for their performance at the regional competition and good luck with next year's case!
About the Contributor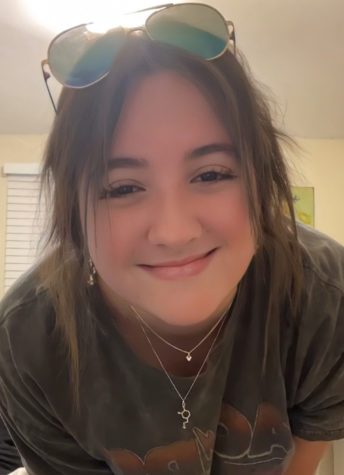 Loren Wandersleben, Contributor
Loren is a current sophomore at Mentor High School. She is currently involved in Cardinal Nation and Model United Nations and is in the process of starting...