Mentor Theatre Presents "Prelude to a Kiss"
Columnist and Mentor Theatre President Doug Slovenkay previews a charming love story sure to be a hit
Mentor Theatre's latest production, "Prelude to a Kiss," is a must-see for all theater-goers. The play, written by Craig Lucas, tells the story of a young couple named Peter and Rita who engage in a whirlwind romance that culminates in marriage after just six weeks. However, their storybook love affair comes to a screeching halt when a mysterious old man kisses Rita at their wedding reception.
As the story unfolds following this unwelcomed surprise, Peter and Rita find their love for one another put to the ultimate test as they struggle to rekindle the fire that their relationship once had as a frustrating consequence of Rita's abrupt changes that take place following this kiss.
Cast of "Prelude to a Kiss"
Peter – Doug Slovenkay
Rita – Kate Lisachenko
Rita's Dad – Nick Seifert
Rita's Mom – Lauren O'Neill
Old Man – Joshua Schmitt
Taylor – M. Shawn Holloway
Leah – Lillian Washner
Tom – Alex Oiler
Aunt Dorothy – Karianne Rateno
Waiter – Joseph Goodman
The play is a moving story about the true power of love. It's sure to resonate with audiences of all ages and backgrounds.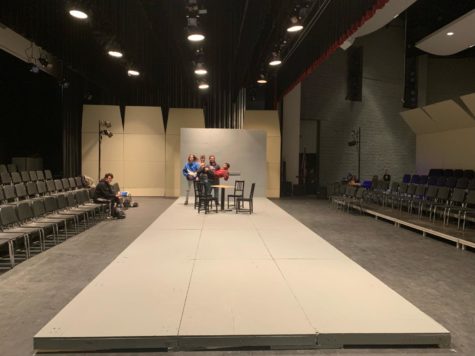 "The play is a rollercoaster of emotions," says junior Kate Lisachenko, who plays Rita. "I think audiences will be on the edge of their seats from start to finish. I think it shows the audience the lengths we will go for the people we love."
Mentor Theatre director John Greene praised the cast and crew for their hard work and dedication to bringing this production to life.
"We have an incredibly talented cast and crew," Greene says, "and I am so proud of the work they have done to bring this story to life. It's a play that is both funny and heart-wrenching, and I think audiences will find themselves deeply moved by it."
Karianne Rateno is a sophomore making her theatre debut with this production as Aunt Dorothy and the wedding officiant.
"I've wanted to do theatre ever since I was in 6th grade," Karianne says, "but I thought I was too busy so I never gave it a try. This year, I decided to try it anyway and ended up getting cast in 'Prelude to a Kiss!' This show is surprisingly intense for being a show about romance! I've been working on making the wedding seem like an official wedding, even though it takes place in a backyard."
The audiences of Mentor Theatre's "Prelude to a Kiss" will be seated onstage just feet away from the action. This setup, which has become a mainstay of Mentor's winter plays, creates a very intimate dynamic between the actors and spectators throughout the duration of the performance, providing the audience with an unforgettably immersive experience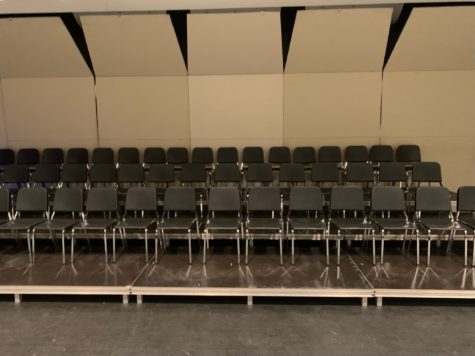 The play is a must-see for theatre enthusiasts and anyone who wants to experience a powerful and emotional story. It's a story that will stay with its viewers long after the curtain falls. So, don't miss your chance to see "Prelude to a Kiss" at the Mentor Fine Arts Center.
The play runs Thursday, February 2; Friday, February 3; and Saturday, February 4th. All performances are at 7 p.m. Tickets are $10 and are available at the door. Tickets in this "theatre-in-the-round" onstage environment are limited to 130 per performances, so consider purchasing them in advance online at mentortheatre.ludus.com