MHS Distinguished Alumni Hall of Honor 2023 Inductees
Meet the MHS grads whose efforts have landed them this honor – and hear what they have to say to current students about it!
This year, six Mentor High alumni will be inducted in the MHS Distinguished Alumni Hall of Honor (you can see it at the beginning of F-wing.) The reason that many of these people are inducted is due to their outstanding performance in our community and their own drive to be great citizens. This year, six inductees have earned the honor. As students, we commemorate these alumni and wish them congratulations.
Cardinal Nation was able to reach out to the inductees and ask them about their time at Mentor, their work since, and what they have to say to current students. Read on for their responses!
---
Thom Mock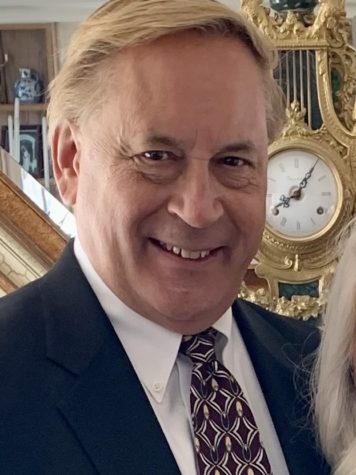 After graduation, Thom earned his Bachelor of Science Industrial Engineering degree from Purdue University then on to UNC for his Masters of Business Administration.

Mr. Mock started his career with AT&T, working his way to Senior Manager, Project Support.  Then on to Sr. Mgr., Global Logistics for RF Micro Devices, Business Process Engineer for Verizon Wireless and Global Transportation Logistics Manager for Cree, Inc.

Thom is Church Vice President, has served on the Board of Advisors for Bice Wealth Management and the Board of Directors for Comfort Zone Camp (free 3 day camp for 7-18 yr olds who have lost a family member). 

What consumes his spare time is the North Carolina Baptist on Mission Relief.  Since 2016, Thom has led teams to clear debris, tear out and clean up flooded/destroyed homes, over 45 trips to rebuild the tear-downs after hurricane Florence, then went back for 20 days to help with complete rebuilds. Many have handicapped ramps, safe and healthy home repairs due to his belief in helping others.

He was site logistics manager overseeing the production and distribution of 14,000 A DAY after Hurricane Ida and 25,000 A DAY after Hurricane Ida and after the flash flooding in Kentucky.  Thom still finds time to drive a truck to New York City filled with 2000 winter gloves and 5000 coats to deliver them to those in need and cook lunches at a low-income housing community.
What was the most valuable thing you gained from your Mentor years that has helped you in your endeavors since? 
Some great long-term friends and an educational foundation upon which I could build my career and life.
What are your thoughts now as an inductee?
I am truly humbled by this honor. Helping those hurting and in need is not for me or any recognition but for the God I serve. My hope is that by what I do it energizes others to always be on the lookout for ways to help those that are hurting and in need. Once this becomes a focus, be ready to experience great happiness in your life beyond what you would ever imagine.
What message do you have for current students?  
We live in a country and world where we see lots of pain, suffering, and hatred. We all need to look for opportunities to help people feel that someone cares about them with whatever challenges they are facing, showing them love and giving them hope for the future. This doesn't mean giving up your other goals in life. However, if this is one of your top goals, you will have a life with no greater fulfillment and purpose…
---
Jeff Jukiewicz
Jeff entered the Delayed Entry Program to join the US Army in high school.  During his four year commitment, he served with the 18

th

Airborne, serving in an Artillery Unit in Panama Desert Shield/Storm, with the 2

nd

Infantry Div in North Korea.  Je finished up his enlistment as a motor sergeant for Tactical Air Traffic Control Cavalry Unit.  Jeff was awarded 5 Army Achievement Medals, an Army Commendation Medal, National Defense Ribbon, Good Conduct Medal and several others for meritorious service.

Mr Jukiewicz then served 4 years in the Ohio Army National Guard and after 8 years in the Ohio Military Reserve and was pivotal in establishing the Emergency Support Battalion non-profit in Trumbull County, helping local first responders with a volunteer force.  Some of the EST duties have been security for the Painesville Party in the Park, evacuation of Heisley Park during the train derailment, and assisting Barberton during flooding.  All of which earned him community citations.  He has also earned numerous other citations from the City of Willoughby, FEMA, Ohio EPA and TSA.

Jeff's love for community does not end here.  He has served as baseball coach, VP for the Mentor Headlands Community Center, Commander of the Amvets Post 40 and Judge Advocate for Amvets District 40. All while working for the City of Willoughby full time and volunteering to be a trustee, Vice President and President for the AFSCME union.
What was the most valuable thing you gained from your Mentor years that has helped you in your endeavors since? 
I would have to say the vocational training. I learned a trade that I could always fall back on if my situation warranted it. It taught me that I can accomplish many complicated things. I also learned that working with your hands give you confidence and a good sense of accomplishment. College is not for everyone and you can still make a GREAT living without it. It ties together all of the other subjects to give more meaning in everyday life.
What are your thoughts now as an inductee?
I am still humbled. I am proud that I have been selected and shows that dedication and selflessness can be rewarded.
What message do you have for current students?  
Make the decision to go for it if you have a vocational goal. Not everyone is made to go to college. The blue-collar sector is what keeps the world going. You can make a GREAT living working in the trades. It is ok to want it, apply yourself to anything you do in life, and every day, try to make the world a better place than it was the day before.
---
Dave Eva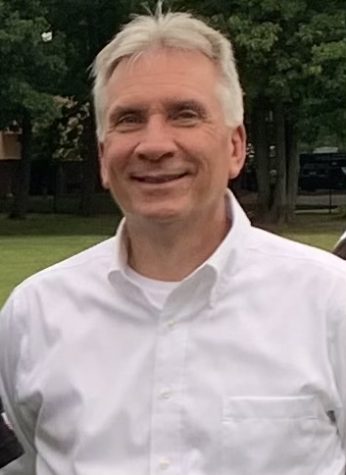 After High School, Dave attended Bowling Green State University, earning his Bachelor of Science in Business Administration.  He started his career in the financial arena at KeyCorp and has been with PNC Financial services since 2004.

His financial background has served him well through his years as a Mentor on the Lake Councilman and now their Mayor since 2012.  Though technically a part time job, Dave has immersed himself in the City and its citizens.  Mayor Eva has passed levies, lower expenses, partnered with the City of Mentor combining contracts for contractor discounts and worked with Mentor Public Schools on issues including COVID protocol on top of the daily duties of the Mayor.

Dave has been a member and served as President, assistant coach, manager and league commissioner of the McMinn Baseball League. He remains active with the children of the community, organizing volunteers to help students at Lake Elementary study for reading tests, reading nights and holiday activities.
What was the most valuable thing you gained from your Mentor years that has helped you in your endeavors since? 
From elementary school through high school, I always enjoyed math.  Once I reached junior high school, basic math turned into algebra and in high school, I went on to take accounting classes. Math was always, and still is, fun to me. I went to BGSU (Bowling Green State University) and earned my B.S. in Business Administration with a major in accounting. I have spent the last 35 years in banking, working in accounting, budgeting, and forecasting along with project management.  There has always been a certain joy in coming up with the right answer.
What are your thoughts now as an inductee?
I am grateful for the recognition.  It was a nice surprise.  With my banking career and community service, there are a lot of people who deserve credit for what they do and how they have helped me throughout the years.  I have been lucky both in banking and with work in the city to have great teams to work with.
What message do you have for current students?  
Life is what you make of it. Blaze your own trail. Be accountable for your choices. Happiness is not always a straight line upward.  There will always be bumps along the way. Life is a learning process. It takes time to find what you really enjoy doing, be it personally or professionally. Always move forward and keep reaching for new situations. Some situations may make you uncomfortable but may help you grow as a person. Life is full of changes and choices. How you perceive life today will be considerably different as you get older. Move forward and don't look back!
---
Rebecca Harold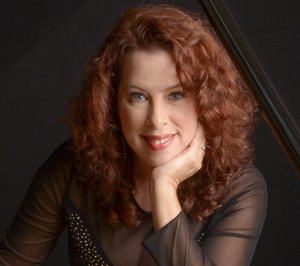 Graduating from Baldwin Wallace College with a degree in Vocal Performance, Rebecca embarked on the path of most artists, jobs in service and retail while developing her true career in music.  Having begun playing piano at the age of 2 and began singing at age 6 she was a natural.  By age 10, she was composing and playing professionally for her church.  She worked with Playhouse Square before moving to Boston, working with The Company Theater, The Voice Studio of Robert Honeysucker and the Burklyn Ballet in Vermont.

Ms. Harrold's talent and versatility in singing diverse styles took her to Europe.  As a lead singer, she has performed with several bands.  She has also been Music Director for Turtle Lane Playhouse Children's Theater, Atrium School Children's Theater, Walpole High School Drama Dept, Temple Beth Avodah and Theater of Light.

Rebecca became a recording artist in 2013 when a mutual friend introduced her to Will Ackerman and Imaginary Road Studio in Vermont.

The River of Life

received rave reviews.  She is now back in the studio finishing up her new album,

The Tree of Life.

Today, Rebecca is very active in her church, teaches piano and is building her own production company and is promoting and producing concerts.  Whenever possible she volunteers her time and talents to benefit concerts benefiting causes from multiple Ballet Troupes, Breast Cancer, Parkinson's Foundation, various churches and Christian Ministries.
What was the most valuable thing you gained from your Mentor years that has helped you in your endeavors since? 
The most valuable thing I gained from my Mentor years has been to always strive to be a good "Mentor." I've always felt the responsibility to pass on what I've learned from my teachers and guides in order to help others progress in their path to excellence, whatever that medium may be. My choir teacher, my music teachers, my mother and my family all taught me that giving away whatever talent God has imbued upon an individual, is one of the most benevolent acts we can ever achieve.
What are your thoughts now as an inductee?
I'm humbled and very honored to be inducted into the Hall of Honor. A hall to me is a passageway into another room, or chapter, or level. And I feel this is a stepping stone, not a stopping point in order that I may continue to give away the talents that God has given me. Fame in and of itself is not enough…but to have touched someone's life in such a way that they're inspired to give in return, THAT is the ultimate goal for me.
What message do you have for current students?
Find what helps you to make sense of the world. Whether it be arts, music, sports, intellectual, scientific. It doesn't matter what it is. If you focus all your energy and vision toward that single-minded pursuit, you will see the fruits of what can become a purer version of your sole purpose. And that will be your guiding force. For me, it's always been God-centered.
---
Jeni Barovian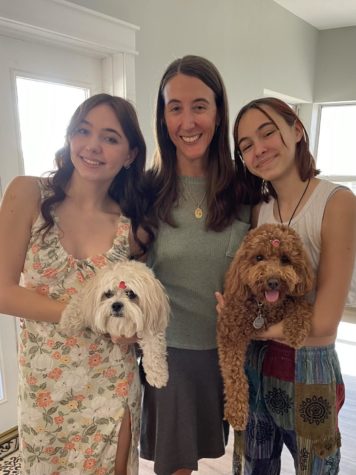 Graduating Summa Cum Laude with 10 scholarships and 3 academic honor societies, Jeni received her Bachelor of Science in Computer Engineering with a minor in Artificial Intelligence from Case Western Reserve University.

.

From Case, Jeni went to Intel Corp as a Rotation Engineer all the way to Vice President & General Manager, Network & Edge Compute Division. 

She holds numerous Intel awards including  Intel Executive Inclusion Advocate of the Year and the Grace Hopper Celebration of Women in Computing (2009-2020).  Ms Panhorst also is very active in Intel's volunteer programs such as Intel Education Service Corps & Orphans Overseas and being instrumental in the Nursing Mother's Rooms for a 5000 employee campus.

Jeni currently fills her time as an active member of the National Charity League, Arizona Academic Decathlon Assoc. holding several positions on the Board of Directors, Arizona Teacher of the Year and National Engineers and Technicians Month and MentorNet, mentoring female engineering students.
What was the most valuable thing you gained from your Mentor years that has helped you in your endeavors since? 
Get involved. I was involved in numerous extracurricular activities during my time at Mentor High – Academic Decathlon, Key Club, Community Service Club, Science Olympiad, newspaper, and so much more. These activities taught me the importance of stretching myself and trying new things, and the importance of giving to the community and world around me. 
What are your thoughts now as an inductee?
Since my time growing up in Mentor, I have had an opportunity to live in multiple states, travel to dozens of countries around the world, and be exposed to and learn from countless people. This has expanded my perspective tremendously, teaching me how essential it is to prioritize learning from others' viewpoints and experiences. It is too easy to remain inside our respective bubbles and surround ourselves with only those who share our opinions. We will only solve the world's biggest problems if we challenge each other and do the hard work to arrive at successful solutions.
What message do you have for current students?  
Never stop learning. Choose jobs, activities, and experiences that interest and excite you — but that also force you to develop your mind, grow your skills, and expand your horizons. If you do this, I promise you will never be bored, and you will set yourself up to make a big impact.
---
Mary Ellen (Worman) Fecser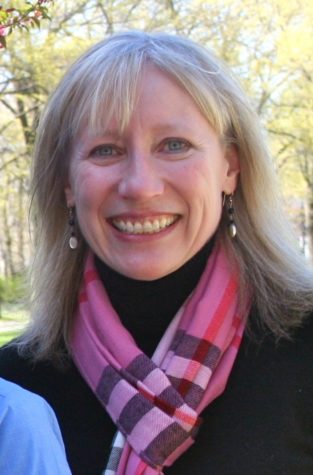 Mrs Fecser attended Mount Union College for her Bachelor's degree and Kent State University to obtain her Master's in Special Education.  She holds licenses as Special Education Supervisor and for Education of the Handicapped –Developmentally, Orthopedically, Severe Behavior and Specific Learning Disabled.

Mary Ellen began writing functional behavior assessments and intervention plans for Positive Education Project.  She then moved to teaching students with emotional disturbances for Chardon Schools and tutoring students with learning disabilities for Mentor Schools.

She continued with the Positive Education Program as a Liaison Teacher/Case Manager, working with day treatment classroom teams to develop and implement interventions and working with parents to improve child's quality of life and taught a self-contained classroom in a day treatment center for seriously emotionally disturbed children and youth.

Mrs. Fecser is a leader in her profession.  She is regularly asked to give professional presentations, here and across Europe.  She is a member of the board for The European Federation of Conflict Management and Treatment in Education and Care.  Mary Ellen also serves as a board member of the Life Space Crisis Intervention Institute, a Master Trainer of Life Space Intervention, and trainer of the Neurosequential Model in Education.

Her area of special interest and study is developmental trauma, autism spectrum and brain development and evolution and her classroom strategies for traumatized students have been published.

Mary Ellen is a lifetime member of St Andrew's Episcopal Church and has been a member of the choir, Women's Guild and Vestry, supporting the Food Bank and volunteering for numerous events over the last 50 years.
What was the most valuable thing you gained from your Mentor years that has helped you in your endeavors since? 
In retrospect I can point to three influential experiences. Mentor's high-quality English and language arts classes made the transition to college quite easy – especially when it came to writing research papers. The wide variety and number of extra-curricular activities in which I was able to participate helped me develop leadership and creative problem-solving skills. Finally, my four years of Latin (and related activities) with Mrs. Phillips inspired me to major in foreign languages and study in Germany, growing my love for diverse cultures and people. It may seem a stretch, but all these experiences provided the base for my unexpected career working with challenging children and youth and those who teach and care for them, whether in the Cleveland area or abroad.
What are your thoughts now as an inductee?
I am quite honored though incredibly humbled and surprised.
What message do you have for current students?  
Take advantage of all the benefits and activities offered by Mentor High School (and beyond) that you can. Pursue whatever you find interesting and challenging whether you think it may lead to your final profession or not. One road always leads to another
and every experience you have and every skill you develop will contribute to your (possibly changing) ultimate goals.
About the Contributors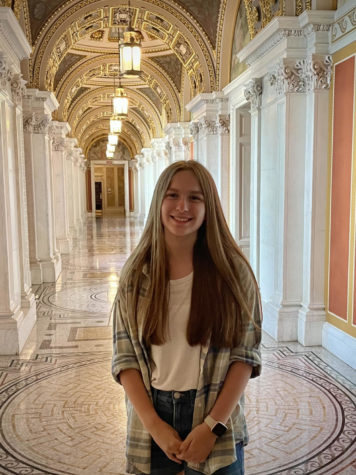 Sarah Blakemore, Contributor
Sarah is a current sophomore at Mentor High School. Some extracurriculars she is involved in are Model UN, Student Government, Helping Lake County, and...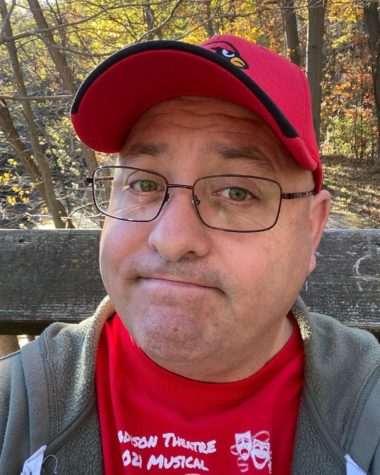 Mr. Steve Couch, Advisor
Mr. Couch is a 1988 graduate of Mentor High School and has been a the advisor of the Cardinal Nation online student newspaper for Mentor High School since...