Meet Logan Rohaley – The Mentor Alum Who Works for SpaceX
"CTE is literally the reason I have my career." – Logan Rohaley
Almost everyone knows about SpaceX, the spacecraft manufacturer owned by Elon Musk. What you may not know is that one of Mentor High's own graduates currently works as a head engineer for this successful and industry-leading company in Texas.
Meet Logan Rohaley from Mentor's graduating class of 2011. Like many students, when Logan was navigating the halls of Mentor High he wasn't sure what he wanted to do for a career. Sure, he had an interest in working with his hands and was doing well in school, but he didn't know where his life was going.
When his teachers and guidance counselors suggested that Logan should look into a career tech program, that is exactly what he did. With the Lake Shore Compact's two-year welding program, Logan was able to acquire the foundational skills he needed to figure out his passion, pursue a higher education, and be fully prepared for a successful career.
We had the privilege of reaching out to Logan for an interview to see how is career is going and how the resources at Mentor High helped him get to this point. A special thanks to Logan for his interview with Cardinal Nation and the impact he has had on not only the Mentor community, but communities around the world as well. We look forward to hearing more from him in the future!
Cardinal Nation: What got you interested in welding and engineering?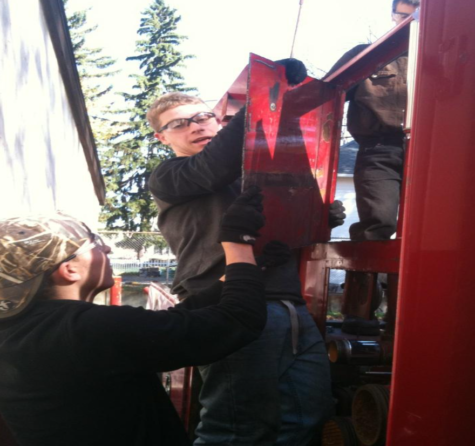 Logan Rohaley: Initially, money drew me toward welding, specifically the amount of money a welding journeyman could make. I don't recall who, likely a guidance counselor or someone similar, gave a presentation during my sophomore English class on the Career Technical Education programs that were available to students at Mentor High School for their junior and senior years, with welding being one that was described. They shared a previous student's paycheck with the class – it was a lot! Ha – way more than I had ever seen or expected you could make almost immediately after high school without a college degree. I wasn't sure if college was for me at that point – I hadn't thought too much about the specifics of after high school or how to prepare for it, so this seemed like a viable option with relatively low activation energy. I was wrong. It was difficult and involved a lot of hard work and practice – but I enjoyed it, and my instructor, Ryan Eubank, was fantastic.
As far as engineering goes, I more or less stumbled into the field. I didn't know anything about engineering disciplines, let alone welding engineering. It's incredible how naïve I was at that point about careers! Towards the end of my junior year, Mr. Eubank told me Ohio State offers a welding engineering program and he could put me in contact with some graduates of the program. The career tech program and Mr. Eubank then helped set up my senior year Capstone project, where I shadowed a welding engineer at Lincoln Electric in Euclid. This gave me the opportunity to talk with professionals who had chosen the welding technician, technologist, or engineering path. I was able to see one example of welding engineering, while also receiving advice from all levels of welding professions to help inform my decision on engineering.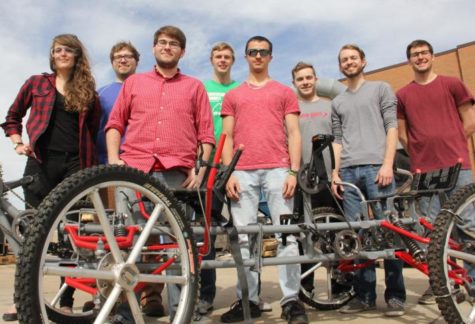 Cardinal Nation: What were your next steps after high school graduation?
Logan Rohaley: I spent my freshman year at Lakeland Community College, while working part time as a welding technician. I wanted to reduce my future student debt total by taking fewer credit hours at Ohio State. Working as a welder helped me pay for my first year out of pocket. I really enjoyed Lakeland – I think I would have struggled more at Ohio State had I not spent that time there.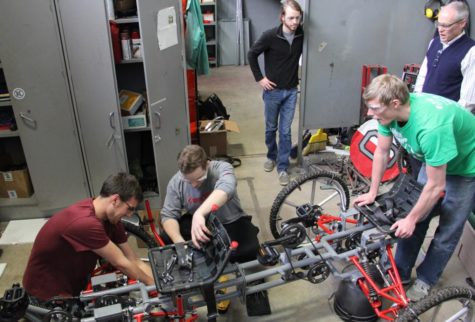 From there I transferred to Ohio State's main campus for my sophomore through senior years. Made lots of friends and enrolled in the OSU Welding Engineering Moonbuggy team, where I could show off my welding skills! Surprisingly, welding engineering does not always equate to high levels of welding skill. I spent two summers working as a full time welding technician, then my last summer interning at Ford Motor Company in Avon Lake.
After that I was lucky enough to be offered a job at Cummins Emissions Solutions near Madison, Wisconsin. Then off to Lincoln Electric for a brief time, until SpaceX gave me an opportunity.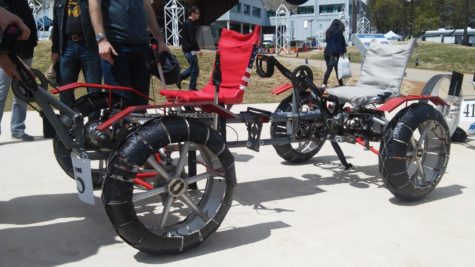 Cardinal Nation: How did the CTE welding program impact your career path?
Logan Rohaley: Oh man. CTE is literally the reason I have my career. I can't stress that enough. Learning a trade provided me with the opportunity to obtain skills, practice habits and gain intuitions that were critical to my success as an engineering student, and as a welding engineering graduate. My first job at Cummins Emissions Solutions was offered to me because I was a certified welder who also happened to have their welding engineering degree. I wouldn't have been given that initial opportunity had I not spent time learning to weld and getting certified through the American Welding Society.
I've had great success in merging welding engineering with hands on welding. It has improved my professional relationships with the technicians building the product, and accelerated my problem solving skills – helping to drive towards assignable cause and eventually root cause when failures occur.
I'm very lucky, there's a clear linear path from my decision to enroll in the welding tech program all the way to my current role. While welding is the foundation for my career to this point, more importantly are the people I've met along the way and how they have helped me towards my goals.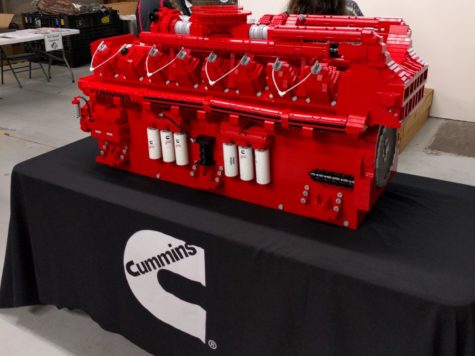 Cardinal Nation: What is your current position at SpaceX, and what types of projects are you working on?
Logan Rohaley: Currently, I'm a Welding Engineer II in the Starship Weld Development group located at Starbase in Brownsville, Texas. I'll have been here for two years in mid-March, and have witnessed the end of the sub-orbital campaign – where I watched SN11 blow up and then SN15 successfully land! We then transitioned to the orbital campaign, which we're currently in, and hope to launch very soon! It's incredible how fast the build-site and vehicle have been moving forward!
I can't share too much detail, but the general goal of Weld Development is to provide well understood and repeatable welding process controls which then enable predictable performance for all of the welded joints on the vehicle. We do this through welding procedure development, creating and inspecting coupons or production parts, and then testing them in specific load cases. My main responsibilities, although, our team consists of multiple capable people (and even more who we directly support) who overlap in scope, include manual (and some robotic) arc welds (mainly gas metal arc and gas tungsten arc welding), resistance welding applications, stud welding applications, mechanical testing support, and welding standardization.

Cardinal Nation: Do you have any advice for students considering a trade or career tech class?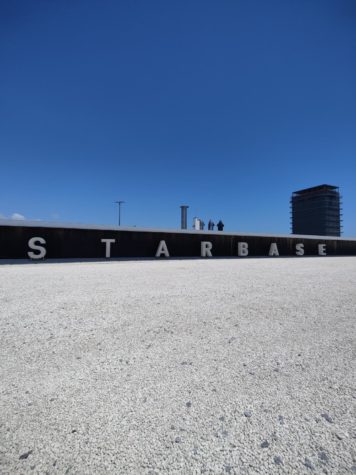 Logan Rohaley: Look into trades and career technical education before making any decisions on your career goals, and do it early! Start looking at all of the different options that are available as a freshman or earlier and take an exploratory course where multiple trades are available if one is offered. I've worked with so many incredible people from all levels of experience and education, we're all working towards a common goal and each provides value that would be lost without their talents and experiences.
Some cliché phrases to follow 
:
Limit excuses, and put pride in your work – people will notice.
You'll attract more bees with honey – focus on constructive conversations.
There isn't a single path that must be followed to be successful – there are multiple.
Success is relative – don't rely on others to provide your definition of success.
Starting with Career Technical Education is an awesome spring board that can lead to all sorts of opportunities.
Do you want to learn more about the Career Tech class that Logan took? Check out the Welding program's page on the Lake Shore Compact website to see how you can learn the foundational skills you need to start your career.