Mr. MHS Competition 2023: Which Senior Guy Was the Winner?
Check out our recap of the evening with pictures and full video!
The annual Mr. MHS competition took place on February 17, and the evening was full of comedy and laughs as the audience watched Mentor's finest senior guys display their talents (or lack thereof, for some).
Some of the featured talents included:
Comedy acts
Getting your hair buzzed while playing "Mary Had a Little Lamb" on the recorder
Playing (and winning) a game of chess while blindfolded
Knowing the logos of international soccers clubs (and getting your legs waxed on stage)
Painting like Bob Ross (to an extent)
Check out the pictures below to see the different talent acts:
While there were many talents on display at this event, there can only be one guy crowned. The 2023 winner of Mr. MHS was Tony Pastore, who displayed his musical skills in both the piano and accordion. The audience was so surprised at the extent of his talents that the judges couldn't help but vote him as the winner.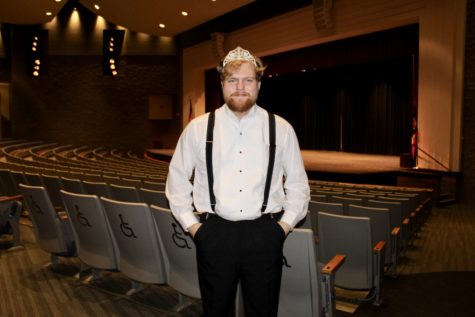 This incredible event was organized by MHS Student Government, which through admission fees and the bake sale and the canned food donations got the Feed Lake County food drive off to a great start. Thanks to their members and volunteers, Mr. MHS was able to successfully occur once again.
Stay tuned to Cardinal Nation for next year's show starring the Class of 2024…
You can find the full video of the entire event by clicking this link. Check out more pictures of the event below!