A Cardinal Nation Series: The Fight Over Education in Ohio (Part 4)
The book banning debate that is a national trend has come to Mentor this school year.
As Cardinal Nation has reported in our series on "The Fight Over Education in Ohio," the country is in the midst of an education war with bills being proposed across the country to define the standards of public education, and that battle has come to Mentor. Public school critics are raising questions about what exactly is appropriate for school-age children. As part of this trend, countless books are being banned, from the classic To Kill a Mockingbird for featuring a "white savior" to children's book Captain Underpants for having "offensive language."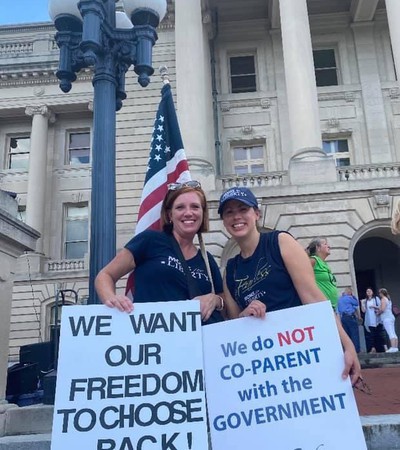 Book Bans Become a National Trend
In recent months, groups like Moms for Liberty have called for the removal of books from their local schools, arguing that merely being a taxpayer is all one needs to voice complaints about local curriculum. Politicians have picked up on this trend, including leaders such as Representative Bryon Donalds (FL-R) says, "Taxpayers should be able to review that material because they pay for it." Donald's view is that students could access books in other places such as public libraries or at book stores, so schools need not carry them. But what happens when these organizations are under attack as well?
In Llano, Texas this is exactly what was happening after someone complained about inappropriate material in the city's public library and requested it be taken off of the shelves. Even Barnes and Noble, a prominent book store and private business, is under fire for selling certain books. In fact, a Virginia legislator, Tim Anderson (R), is suing the company on the behalf of Tommy Altman, a Republican congressional candidate in Virginia, in an effort to prevent the books Gender Queer by Maia Kobabe and A Court of Mist and Fury by Sarah J Maas to be sold to minors without parental consent. Barnes and Noble responded by saying, "We ask that our customers respect our responsibility to offer this breadth of reading materials, and respect also that, while they choose not to purchase many of these themselves, they may be of interest to others." Anderson has made it clear though that he won't stop with these two books, saying "There are dozens of books. Hundreds of schools."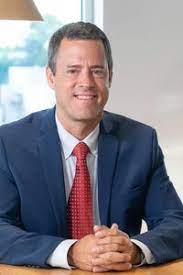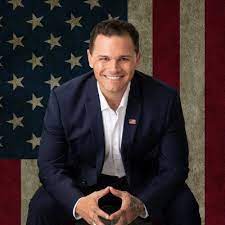 The Book Ban Wave Comes to Mentor
Here in Mentor, we are certainly not immune to these discussions and a formal complaint was launched against the book Transphobia: Deal With It a few months ago.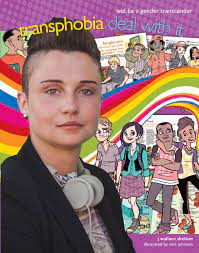 On March 8, 2022 the Mentor Board of Education (see video) discussed a book titled "Transphobia: Deal With It and Be a Gender Transcender" by J. Wallace Skelton following calls for the book to be removed from the library at both Memorial Middle School and Mentor High School. Preceding the vote on the book, people had the opportunity to speak on agenda items and many took advantage of this chance to share their opinions. Some advocates for the book emphasize the need for books as a resource while others, including transgender students in the district, explained that these books help to foster a safe environment for students. Despite having supporters, others explained they felt that Mentor needed "more white books" and that it was "reverse discrimination" by including books about the LGBTQ+ community and not religious books.
Ultimately though, the decision on available book titles carried in the district is up to Mentor's Board of Education. The board is compromised of five citizens, President Mary L. Bryner, Vice President Thomas V. Tuttle,  Virginia E. Jeschelnig, Maggie A. Cook, and Annie F. Payne. Per school board policy, the board was advised on a decision about the book by a recommendation made by superintendent, Bill Porter. His recommendation was made following the formation of a committee to discuss the book.
The board then established a "library review committee" that was made up of high school and middle school principals and teachers, a media specialist, a parent liaison, district administrators, and a Crossroads counselor that was not able to vote on the issue. The group unanimously decided to recommend retaining the book in each of the respective libraries. Their decision was based on the fact that the book did not meet qualities to be labeled as profane or obscene, the ideas in the book are ones that are not widely represented, and that the interests in the Library Bill of Rights to put principle above personal beliefs. In addition, the committee explained that the material in these books promoted diversity and spoke against bullying and discrimination as well as the importance of creating a safe school environment.
After Mr. Porter shared the recommendation of the library review committee at the March 8 meeting, he recommended that the board vote to keep this book in both Memorial's library as well as Mentor's library. Before voting, two members chose to voice their opinion on the subject prior to them casting their vote.
First, newcomer Annie Payne, elected last election cycle, chose to explain her vote.
"The issue I have with the book is not the fact that it is referencing the topic of transgendered children," Payne said. "As a public school, I do agree that we have an obligation to give students access to different types of texts and the opportunity to see themselves in the books they read….The issue I see is that, while allowing materials such as this particular book into our schools, we're attempting to tell our children what to think instead of allowing them and their families to influence their opinions on certain debatable issues…"
Payne's comments were followed by remarks by eight-year member and former librarian, Mrs. Virginia Jeschelnig.
"Having read the book,' Jeschelnig said, "I don't agree that the book creates a bullying posture for students who would read that…I felt that this was a good choice to have in our collection."
Mentor Administration Talks to Cardinal Nation
As the only two board members to explicitly voice an opinion on the book, Cardinal Nation reached out to Mrs. Payne and Mrs. Jeschelnig to elaborate on their vote by responding to the following questions:
How long have you been in your current post, and what do you think are the key professional and personal experiences that got you there?
How do you see your role on the school board, and how does that influence the decision you made in this case?
How do you see this situation – now resolved – playing out going forward? Is this a resolved situation, or an ongoing issue? What will it require from the school board going forward?
Mrs. Annie Payne's response:
"I was elected in November, and the start of my 4-year term was January 1st. I had a large number of voters who felt like they were not being represented in the previous board. My role is multi-faceted, but includes representing my constituents, and being a liaison between the school and the community. We, as a whole board are to set policy and be the chief advisors to the superintendent on community attitudes. I am qualified. However, quite honestly you don't need special credentials as our community is diverse, and it is imperative that our board is as well. I have a background and degree in Organizational Leadership with a minor and certificate in Human Resources. I have lived here my entire life and went to Mentor Schools myself. Both of my parents are retired Special Education Teachers as well. In reference to the board meeting and book challenge, I do foresee more book challenges in the future. I believe the board and our superintendent also see this as a strong possibility.  We have a policy we will continue to follow to review any future book challenges."
Mrs. Virginia Jeschelnig's response:
"Thank you for writing. These are complex times as I'm sure you are aware. Being a member of the Board of Education means that I have a role, along with the other four board members, in setting policy as well as hiring a Superintendent and Treasurer to lead the school district. Most decisions that have to do with the day-to-day functions of Mentor Public Schools are delegated to those two individuals.
We work in tandem as board members to discuss issues, make broad decisions, pay close attention to District finances, and oversee board policies. We are also responsible for being in compliance with state and federal laws as they apply to schools. That is a very important part of our work and carries a great deal of weight as we set policies. The board is advised on matters of compliance by attorneys who are specialists in school law.
I was elected to the board in 2013 after retiring from Mentor Public Schools. I was sworn in in January of 2014 and have been on the board since then. Twenty-three years of my career were spent as a public librarian or school library media specialist. Therefore, my training is extensive in collection development, library selection policies, and the procedures for making high-quality materials accessible to library users. 
As part of district policy, there is a process for book challenges to be made and considered thoughtfully by a committee of school administrators and certified teachers. That is the process that occurred with the book challenge made against Transphobia. Such challenges have been quite rare in the past, but in this highly politicized time across the nation, it's likely that there may be more of them in the future. I felt it was very important for me to read the book, which I did. When the committee that did the review was unanimous in their recommendation to retain the book, it gave me good Insight by having read it myself. The school board does not review challenged material. As I mentioned, those administrative operations and special tasks are delegated through the superintendent.
That is what is so helpful about having a policy in place so that a procedure can be enacted to give any challenged materials a fair hearing. Removing materials from a Media Center or library collection is a serious matter and must be treated as such. As I'm sure you know from your study of history, censorship is a complex topic. Materials in a library collection are different than those which are part of school curriculum. By their very nature, the span will be far greater in a collection where the student makes the choice to use or to read a particular book. That is an essential component of the American Library Association's Library Bill of Rights and the important concept of intellectual freedom.
As a high school student, you are likely to utilize online resources most of the time when researching topics for classroom assignments, or personal interests, rather than print material. Mrs. (Lisa) Ford curates those databases available through the school district to be sure they are of high quality and are suitable for students to use at the various grade levels.
I think that the complexity of these times will require us to be engaged with many similar issues in the months ahead. It can be very difficult and even downright unpleasant having so many disparate voices demanding action. I am dedicated to giving careful consideration to all points of view while maintaining thoughtful, collaborative governance that is in compliance with the law."
The Debate Continues
Since March, the board has continue to receive criticisms over the books being introduced to the schools. One instance of this occurred over the book George by Alex Gino which was featured on Mentor's book list but was removed for allegedly containing graphic content. There has also been debate over the books being supplemented in schools and whether or not these new books would account for too much of the curriculum. Such conversations are expected to continue as the ever-present debate between parental rights and the role of schools wages on.
Cardinal Nation also contacted the Mentor High School principal, Mr. Jason Crowe, with the same questions we posed to the board. He explained that the majority of books that are challenged regard religion, ideology or profanity/obscenity. Mr. Crowe also referenced the Board of Education Policy 7.25.
"Board policy regarding these areas is as follows:
Religion factual, unbiased material which represents all major religions shall be included in the library collections.

Ideologies the  libraries  shall,  with  no  thought  toward  swaying  reader  judgment,  make available basic primary and factual material information on the level of their reading public, on  any  ideology  or  philosophy  of  government  which  exerts  or  has  exerted  a  strong  force, either  favorable  or  unfavorable,  in  government,  current  events,  politics,  education,  or  any phase of life.

Profanity/Obscenity– materials shall be subjected to a test of literary merit and reality by the media specialist and teachers who will take into consideration their reading public and community standards of morality." (Crowe).
Cardinal Nation also asked Mr. Crowe if the library review committee would ever allow student involvement. Mr. Crowe told Cardinal Nation that this was unlikely unless board policy were to change. Finally, Mr. Crowe shared that this is very much an ongoing issue and – like Mrs. Jeschelnig – that the district expects to see more disputes in the future.
As for now, it seems much waits to be seen in terms of the battle for books. One thing is for certain though, the issues in this article are certainly far from over.