Model United Nations – Where Students are Turned into Delegates
Learn all About Mentor's Model United Nations team – and maybe join yourself!
Model United Nations (MUN) is a club that prepares young minds for the real world, especially the political one, and they are looking for new members! It's not too late to join for 2023-24 – Model U.N. will hold their Commitment Day meeting on Wednesday, September 13 at 2:30 p.m. in C-213. See Mr. Couch with questions.
Model UN gives young minds an outlet to collaborate and debate real-world foreign issues. Model UN also gives teenagers the ability to immerse themselves in the world of politics and international relations. With the skills gained from participating in Model UN, members have a one-up on peers as they are already experienced with real-world situations such as public speaking and collaborating with a large group of people.
"Model U.N. students are more likely to understand why their family has trouble buying a car because they know that there is a shortage of microchips that are largely made in Taiwan," says Mr. Couch, advisor of Mentor Model UN since 2004.
Model United Nations gives teenagers a chance to step into the shoes of actual ambassadors as delegates and view our world from a different perspective. 
What is the United Nations?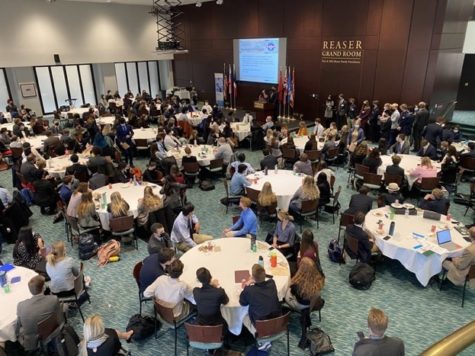 The actual United Nations (UN) is a group of countries that have joined themselves into an international governing body to expand economic and political cooperation. The United Nations has specific committees such as the World Health Organization (WHO), Human Rights Committee, Security Council, Disarmament and International Security Committee (DISEC), and many others. These committees solve specific issues that relate to the committees. For example, the Human Rights committee might discuss human trafficking or refugee crises. Ambassadors from the countries in the UN are called delegates. The delegates come together to create resolutions for these issues by lobbying and making speeches. The delegates then vote on these given resolutions in the view of their country. The United Nations is a vital part of international politics and humanity overall. The UN provides countries an outlet to collaborate with each other about topics that would otherwise be difficult to resolve one on one. Without the United Nations, our world would be very different.
What does Model UN look like at Mentor High School?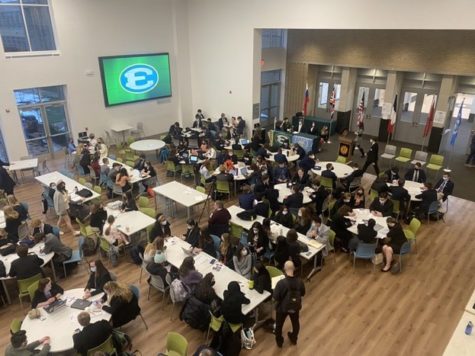 Model UN works almost the exact same way that an actual United Nations conference does, except one is real and the other is a mock. Model UN Conferences are held everywhere – all over the world. Mentor High's MUN goes to several conferences throughout the school year. Locally Mentor's MUN team goes to places such as St. Edward High School for the Cleveland International Model U.N. (CLEIMUN) conference – an event Mentor has attended since its inception and has won thrice. Mentor's MUN team also goes out of state to conferences located in cities such as Chicago and even New York City.
"Our trips to conferences are exciting and fun," Mr. Couch says, "and traveling to Chicago allows us to compete on an international stage and also just have a good time."
Being able to go to out-of-state conferences gives MUN members a chance to experience new places and try new things. For example, in Chicago, Model UN members try the Chicago deep-dish pizza – which has many mixed reviews within the club. Not only are you able to experience the controversial Chicago deep-dish pizza, but you also get to meet many new people.
"Not only have I learned so much about geopolitics," says Isabel Quinones, co-president for the 2023-2024 school year, "but I have also been able to learn about different cultures and meet people from all over the world."
Not only does the Mentor MUN team go to conferences all over the U.S., but they also host their very own. The Mentor MUN VII conference coming in October is just like a regular conference with additions such as videos, and sometimes actors that are supplied by the GenYes and theatre teams to portray real-world people and events. The MUN members have been hard at work creating the plots for the return of this conference. MUN students already simulated a pandemic at CLEIMUN  conference in 2019, and so were well-prepared to understand the real thing in 2020. Now with the pandemic hopefully dying down, Mentor's Model UN club has a promising future lying ahead with trips to Chicago and maybe even New York City.
Why You Should Join Model UN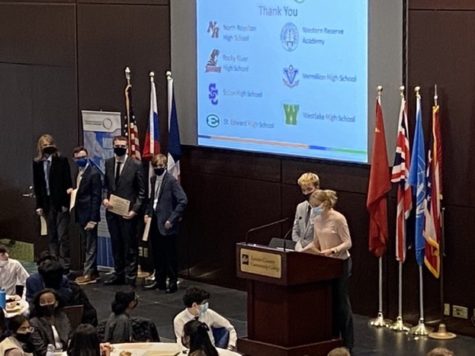 Ultimately, Model UN is a unique experience that gives students a chance to look at the world from a different angle. Model UN prepares students for the real world of networking, speaking, and negotiating with a group of people.
"Doing MUN is a great opportunity to learn more about the world and improve social and presentation skills that are helpful in real life!" says Tatyana Sowerby, Parliamentarian. Being in Model UN also allows for people to create long-lasting friendships, whether from conferences or even in the club. Mentor's Model United Nations shapes ordinary students into refined delegates.
Find Mentor Model U.N. on Instagram @mentormun and on TikTok @mentormun!
Mentor Model U.N. Mission Statement
About the Contributors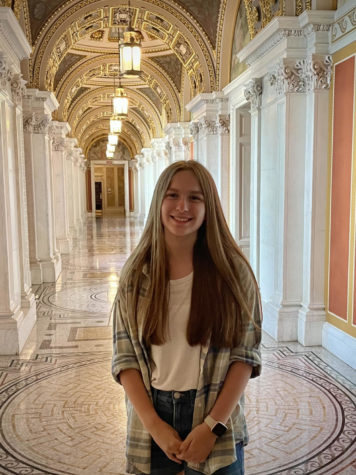 Sarah Blakemore, Contributor
Sarah is a current sophomore at Mentor High School. Some extracurriculars she is involved in are Model UN, Student Government, Helping Lake County, and...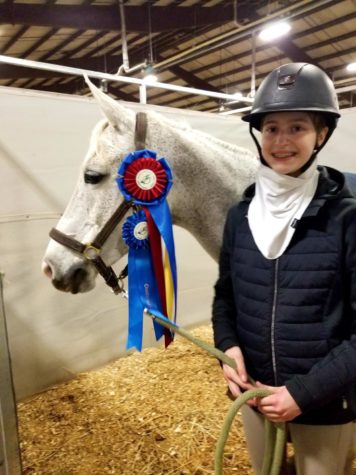 Ella Paine, Contributor
Ella is a member of the Class of 2023 at Mentor High School and is the Public Relations Director of the Model U.N. team.