Veterans Day is one of the best times to show your respect for those who have served or are currently serving in the military. Veterans Day was originally known as Armistice Day celebrated on at the 11th hour of the 11th day of the 11th month of the year – the moment of the cease fire for WWI in 1918. Veterans Day was then started in 1947 when Raymond Weeks, a citizen of Birmingham, Alabama and a veteran who served during WWII, originally formed the celebration. It wouldn't be until 1954 that Veterans Day would become a nationally recognized holiday.
Mentor High School is immensely supportive of veterans and the military, and wishes to stress this idea to students this year with its annual Veterans Day program on November 10 during 5-6 in the Fine Arts Center. Mentor High School's unit principle Mr. Chad Russo is a veteran himself. Here is what he had to say to Cardinal Nation about his time served and Veterans day.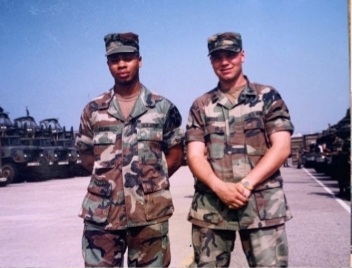 Cardinal Nation: As a veteran, what can you tell us about your service in the military?
Mr. Russo: My service in the military saved my life! I was not prepared in school to adjust to going to college or a career in the outside world after I graduated. Some of these shortcomings were my fault, but the US Army provided me with a platform to grow as a person, adult, and soldier. It also taught me the importance of setting goals and then working hard to complete them. My biggest goal was to complete my Army Enlistment and then attend a four-year college and major in Education.
Cardinal Nation: What does Veterans Day mean to you?
Mr. Russo: Veterans Day to me is a way for me to say THANK YOU to everyone who has served and paved the way for me to be the best soldier that I could be. Also allows me to reflect on what the military has done for me and continues to do for me.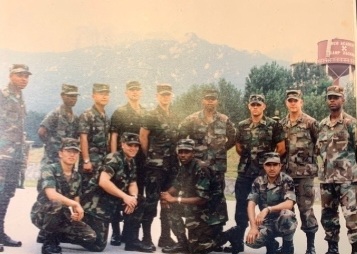 Cardinal Nation: Why do you think it is important that people still celebrate veterans?
Mr. Russo: It is significant to honor veterans and the sacrifices that each one has made, and as a friendly reminder of how important it is to honor our country and the individuals that have chosen to protect and fight for our country.
Cardinal Nation: Is there anything in specific that you wish you saw more people do to respect veterans?
Mr. Russo: I feel like we do an amazing job honoring veterans on Veterans Day and Memorial Day, however I wish we recognized veterans throughout the year more rather than just those two holidays.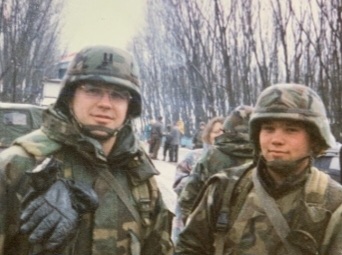 Cardinal Nation: What do you like best about how our school commemorates veterans and how it supports them throughout the year? 
Mr. Russo: Mr. Crowe has gone out of his way since he has been the principal to honor military veterans. I feel that our school does more to honor veterans than any other school in this area.
Mr. Russo says things we do to honor veterans, which sets Mentor High School apart from other schools include:
The Freedom Wall downstairs F wing has a strong Mentor / veteran theme to it.

The Purple Star Award that our school achieved in 2017-2018 (along with the signs and banners throughout the school)

Veteran's Day Assembly that we have annually in the Fine Art Center. The Mentor Government teachers, veterans, local VFW, and Mentor staff and students have organized and supported this assembly.

Military Appreciation Nights which we have 2-3 times a year at various sporting events.

The POW/MIA chairs that were placed both in the Football Stadium and Soccer/Lacrosse stadiums.

The joint relationship between the local VFW and Mentor High School, where we have joint programs and events, including hosting a Flag Drop Box, awarding a VFW Teacher of the Year, and writing essays for all Mentor students.

Mr. Russo's favorite event is Military Signing Day, which takes place every May at Mentor High School.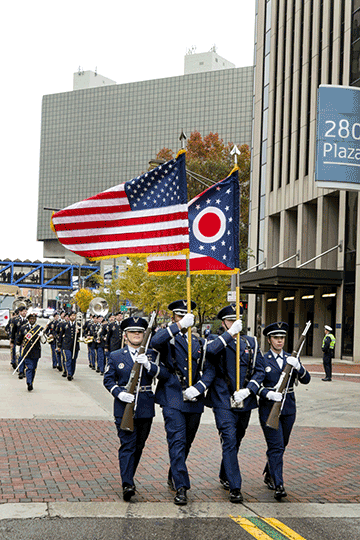 Besides what Mr Russo explains that we already do to celebrate veterans, you can appreciate them in many other ways. This year we encourage you to write letters to veterans. Letters are a great way to show your gratitude. By making it yourself, the letter is far more heartfelt, and you'll find that a handwritten letter makes a much bigger impact.
For those who don't know a veteran personally, you can make a post on your social media, addressed to all veterans; which shows equally much care. Additionally, show your support by putting up an American flag and going to Veterans Day Parades. In fact, at the downtown Cleveland City Hall on November 10th at 12:30 p.m. you can attend the Veterans Day Parade. Or if you cannot attend, you can watch it on different local news channels.
Mentor High School wishes everyone and their families a good Veterans Day and we encourage you to use this day to reflect on the ones who protect our country every day.