October has just started, so it's only fitting that the biggest question on everyone's mind right now is "What to wear for Halloween?"
There's always the classics like a black cat, superhero, or a witch, but that's not what we're looking for this year. Read along and find out what 2023 has in store for this Halloween.
Barbie and Ken
The Barbie movie came out this July, so it comes as no surprise that this will be the biggest duo costume of the year. To dress on the theme, choose any of the outfits from the movie.
Specifically, the most popular choices are going to be Barbie and Ken's roller skating outfits, "Western" Barbie, and "perfect day" Barbie. You can obviously buy these costumes pre-made, but if you're looking for something more comfortable here are some ideas.
For Barbie's rollerskating costume; get a rainbow one-piece swimsuit, pink biker shorts, a visor, neon green roller skates or sneakers, and put your hair in a high ponytail. Also, if you want to make it warmer, get pink tights instead of shorts and a neon green button up to go over your outfit.
For Ken's rollerskating look, get a neon green t-shirt, rainbow vest and shorts, visor, and neon green roller skates or sneakers. Again, if it needs to be warmer, swap out shorts for pants and get a long sleeve shirt.
Western Barbie's outfit requires a pink vest, pink flare pants, cowgirl boots, and a white cowgirl hat. To add some detail, buy a white fabric marker and draw on stars all over the shirt and pants.
Perfect Day Barbie's look only needs a pink gingham dress and a pink bow. For the hair, lightly curl it and make a half up ponytail, then clip the bow onto the ponytail.
Addams Family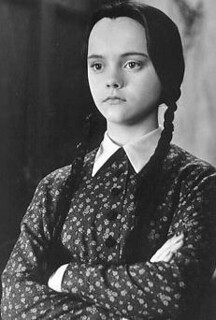 This is a great costume if you plan on dressing up with your family or friends. Obviously the most popular character this year is Wednesday, but other great options are Morticia Addams and Gomez Addams.
To dress as Wednesday, pick a black dress that cuts off below the knee, a white dress shirt, and tie your hair into braids. For the version of Wednesday from the 2022 Netflix show, add fringe bangs and black boots.
If you want to be Morticia, get a black maxi dress and cut out triangles along the bottom. You could leave it at that, but if you don't want the dress doesn't fray, use glue to fold over or sew the ends.
For Gomez, get a violet suit, blue dress shirt, and part your hair down the middle. An optional detail is a fake rose.
M&M's
Not only are they a delicious candy but they make for a great costume, especially one for school or groups. This costume can be as simple as a plain colored T-shirt with a paper M taped on, or you could purchase a shirt with the design printed.
Loki/Avengers/Marvel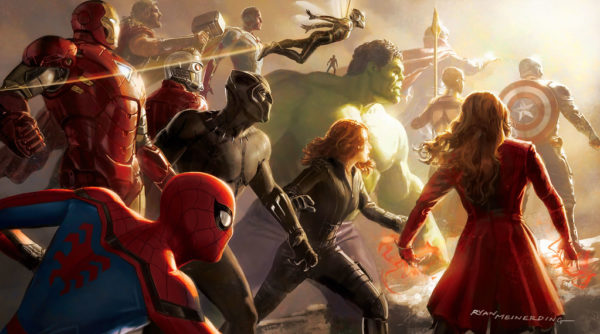 As Loki is soon to be released, this idea is making a strong comeback this Halloween. This is another option that could be great for groups because, just like in the show, you could have multiple Loki variants.
To dress as Loki the only real option is to buy a costume, but to be a variant the only elements you need are a Loki headband and emerald green clothing.
Another popular choice this year is the Avengers and all the Marvel characters. Top choices include: Iron man, Scarlet Witch, Black Widow, Star-Lord, and Captain America.
Scarlet Witch is great if you're looking to get your costume at the thrift store. Look for anything from a specific year post 50s and pair it with a red wig and it will pass for Wanda. To make it better when taking pictures, add red lights and different magic elements in Photoshop or Cap-cut.
For a Star Lord costume; get an '80s band T-shirt, red leather jacket, and jeans. This is another option that's fantastic for school because it should be comfortable and not too cold.
Most other Marvel characters will look best if you buy the costume already made, but it's certainly possible to make them.
Taylor Swift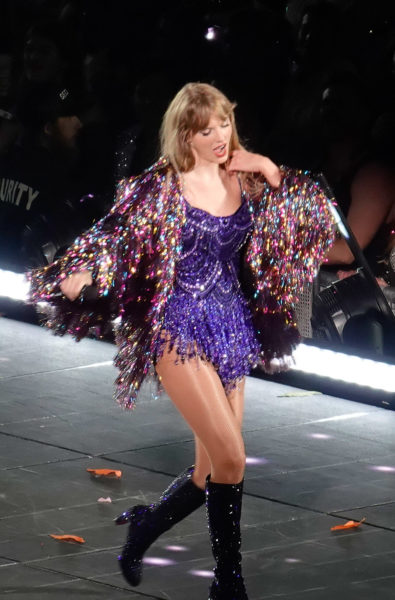 This year is the perfect chance to dress up as the music industry herself. The most common costumes will probably come from her eras tour outfits, but other great options would be something like her outfit from the anti-hero music video.
Taylor costumes that work well for school are her era's tour red outfit, the "you belong with me" shirt, and most of the outfits in her music videos from the Lover album.
Super Mario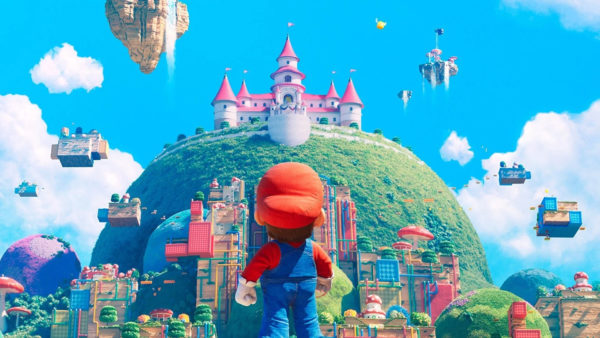 Another big costume this year is Mario characters. This one is really perfect for siblings in specific. However, it also works very well for groups. The most popular choices this year are Mario, Luigi, Peach, and Bowser.
Mario, Luigi, Wario, and Waluigi all have the same basic idea. You'll need a pair of overalls, a shirt with their corresponding color (red, green, yellow, or purple), and a baseball cap that matches the shirt. The only part of this you need to do yourself is add a white letter to the hat.
For Peach get any kind of pink dress; something with a big skirt is better, white boots or shoes, a blue necklace, and a golden crown.
A good option for Bowser is to get an onesie because it makes it wearable again after Halloween and you can wear it to school.
Stranger Things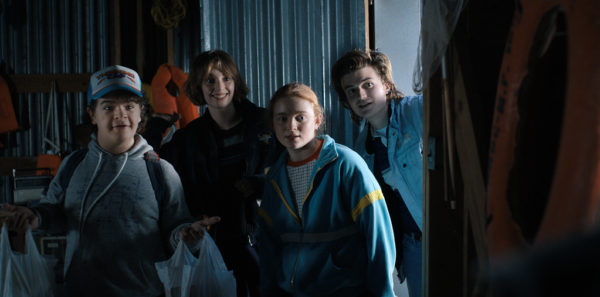 This is yet another good choice for school and is easy to find at a thrift store. Strangers Things has been a common costume for the past years, so you might already have a costume. If you don't already have a costume, this year's top picks are Eleven, Max, Robin, Steve, Dustin, Eddie, and Will.
Ideas for Eleven are a pink dress and denim jacket, patterned jumpsuit, and her outfit from season 4 which comprised a floral long sleeve shirt and white jeans.
For Max; find a blue bomber jacket, a white shirt, jeans, and Vans or Converse. To add details, get a red fabric maker and color a line along the neck of the shirt.
Dustin's outfit includes any graphic T-shirt, a black and white plaid button up, khaki pants, a blue baseball cap, and Converse.
Will's costume is a yellow plaid shirt, khakis or jeans, and a bowl cut wig.
Sponge Bob
This costume can be very similar to the M&M one. Most online stores like amazon sell shirts with the characters' faces on them. A cute detail to add is a tutu that corresponds to the character. You can pick from any of the main characters, but a fun twist would be one of the background or side characters.
These are only some costumes you can expect to see this year, so have a good holiday and hopefully these costumes spark more ideas.