Mentor's homecoming week starts today! What is in store for all the students at Mentor High this week? Well, a lot! From the spirit days to the Homecoming football game to the actual dance, Mentor students have a lot to know!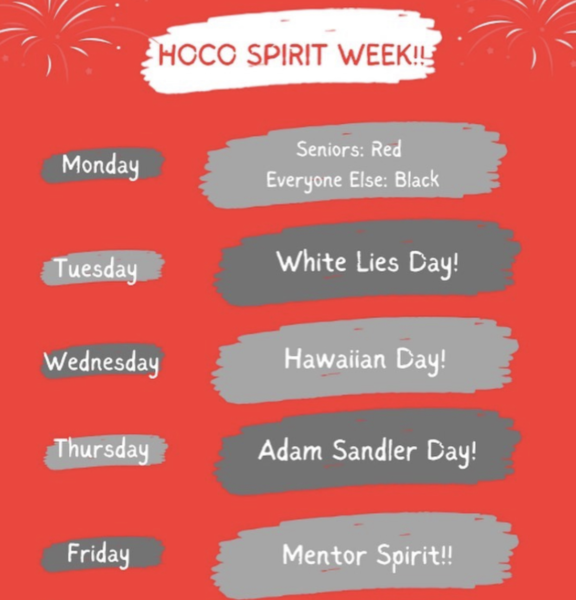 Spirit Week
Hosted by Student Government, this week is filled with spirit days! Monday (today), seniors should be wearing red and everyone else should be wearing black; the seniors today will surely be standing out! Tuesday will be White Lies Day where you get a white shirt and write a white lie! White lies can range from "I'm really good at driving" to "I'm tall." All these mean the opposite, so in reality you should be pretty bad at driving and probably a bit short. After the White Lie Day, on Wednesday everyone should be wearing their best Hawaiian outfit! I better be seeing lots of Hawaiian shirts and leis! After Hawaiian Day you better be ditching those tropical shirts for an Adam Sandler outfit! Come in doing your best Adam Sandler impression with basketball shorts, an oversized t-shirt, and anything else! Lastly, for Friday everyone should be showing their best school spirit to go into the weekend and homecoming!
Pep Assembly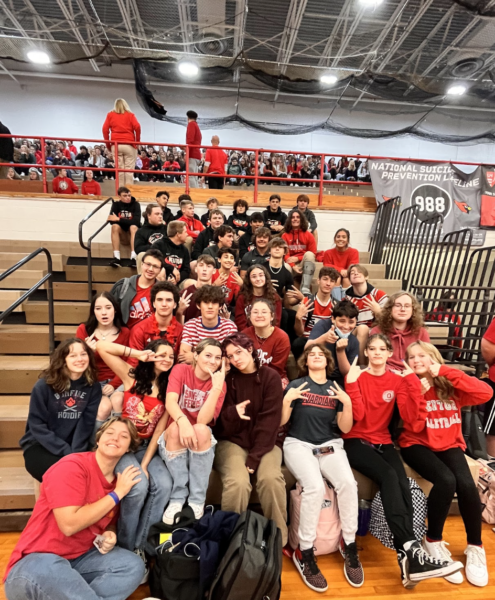 On Friday, every student should be bringing in their school spirit to the Pep Assembly hosted by Student Government! On Friday during everyone's first class students will be called down to the auditorium for the pep assembly. Student Government will be hosting a pep assembly where fall sports will be recognized, the homecoming court will be presented, and fun games will be played. The homecoming court will be playing Simon Says; who will be the best player out of all the contestants? We will see! After that, the classes will be playing Around the World with hula-hoops, which class will come out triumphant? Then, both the cheerleaders and the sparkle cheerleaders will be putting on a show for us! That definitely isn't it but we won't spoil any more for you.
Football Game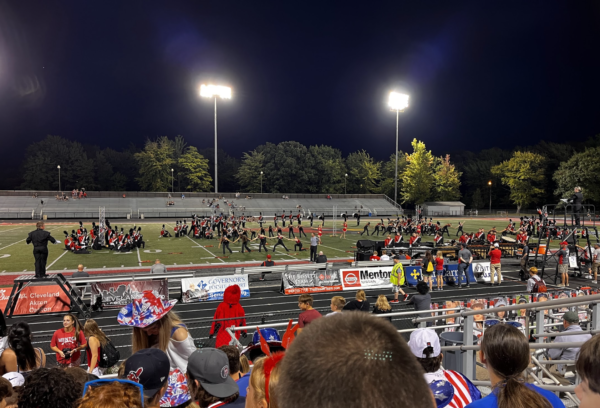 To end that Friday after the pep assembly, we will be having our Homecoming football game! This week we will be playing against Shaker Heights at 7 p.m. You can purchase the tickets for the game online or you can buy them at the football game, they're $5 for students. The theme for this week will be 80's so I better be seeing some of your best 80s fits! Before the game, the elementary schools will also be leading a parade down Center St. to the stadium so if you have a sibling, put them in there!
Homecoming
Last but not least, homecoming dance! Homecoming's theme this year is "Enchanted Forest," however you don't need to follow this theme with your clothes – it will just be the theme of the school. All around the school you will be seeing enchanted forest-themed decorations thanks to our PTA. But the main problem here is, how will you even get in? Well, homecoming tickets will be sold online at: CLICK or in the Student Center before school and during lunch periods. If you wish to bring a guest that is not from Mentor High you must fill out a guest form. Along with that, at the actual dance, you must come in through the F-wing doors in the north parking lot where the buses drop off in the morning. From there, you must show your ticket and then get breathalyzed. After that, you're able to go to the dance! After that comes the end of the homecoming weekend. We hope you have a blast!