While sports are often known for their rivalries and competitiveness, there is still a sense of unity and community whilst playing these sports. While we watch sports for entertainment and to support our favorite teams against their rivals, we can all get behind one team: beating cancer.  This Saturday, the annual "Kick for the Cure" event is happening at Mentor High where players of our own soccer teams will be fundraising money for the cause. "Kick for the Cure" is an annual event that the Mentor High School Soccer program hosts where all the proceeds will go to cancer patients in need.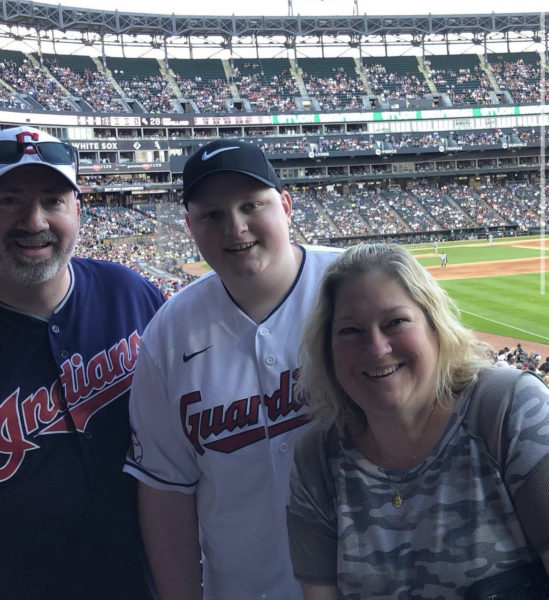 This year specifically, Mentor High Soccer teams will be donating the money to two special recipients. One of the special recipients this year is Jack Sawyer, a Mentor High School junior. In April of 2022, Jack was sadly diagnosed with Ewings Sarcoma. Since then he has been battling the disease with chemotherapy weekly, Jack has certainly shown great resilience and strength throughout his tough journey. Despite his battle with cancer, Jack has maintained a positive attitude. When at school Jack enjoys his time with the choir and he also loves following the latest sports updates. Even though Jack has been faced with an immense challenge, he still keeps his head high. Anybody and everybody can take some notes from Jack. Along with Jack the Mentor High Soccer teams will also be fundraising for a parent that is battling cancer.
"Kick for the Cure" does not only affect the recipients, the event also affects the players and the coaches.
"Kick for the Cure helps the players in our program understand that soccer is not always the most important thing in life," says Coach Ken Skilton of the girls varsity soccer team. "There are individuals that are struggling to make ends meet or just survive and we are blessed to be able to help them in this little way. It helps our players touch the life of someone they may have never met and make an impact on our community and our soccer family."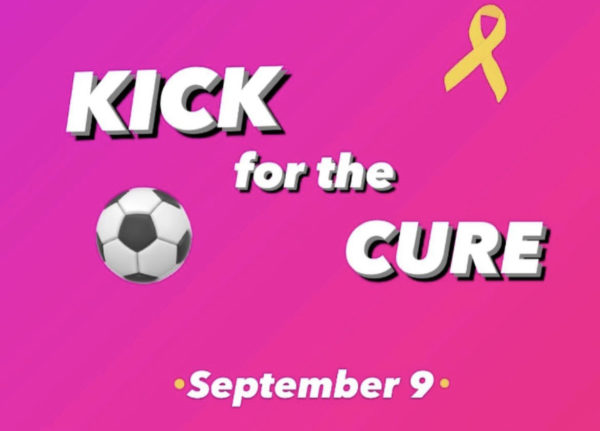 Mr. Skilton is not the only person to share these sentiments. Many players from both the girls' soccer team and the boys' find it rewarding to be able to fundraise money for a great cause such as "Kick for the Cure" by using their talents and skills concerning soccer.
One player who agrees with Mr. Skilton is Mark Thompson, a current Junior and player for the boys' varsity team.
"It really rallies us together because we are doing this for a student at Mentor and of course a parent of a Mentor soccer player," Mark says. "I love that we do 'Kick for the Cure' annually and it makes me feel so fortunate to be able to play with the guys and show what our community can do when we come together!"
By having events such as "Kick for the Cure" the Mentor Soccer community not only is able to raise funds for community members in need, but it also brings them together to fight one cause, beat cancer.
On this Saturday, September 9th, tickets will be sold at the gates for $5. With the tickets will come a bracelet that will be good to use for all six soccer games for that day. Along with that, at the games, there will also be baked goods for sale, raffle baskets, and concession stands.
The soccer games will be as follows:
Girls JV Red – 11 a.m.
Boys JV White – 1 p.m.
Boys JV Red – 2:30 p.m.
Girls JV Grey – 4 p.m.
Girls Varsity – 6 p.m.
Boys Varsity – 7:30 p.m.
Come out to the games to support not only Mentor Soccer but also "Kick for the Cure" and those in our community battling with cancer!