As the school year begins once again, every student eventually has to become accustomed to a new study routine. Even so, this is something nobody looks forward to, which is why procrastination affects so many students (including me).
To help to make studying a bit more enjoyable, or at least to pass the time, here are some albums I have found could work well to improve the overall studying experience. Although different music can help different people, the albums I usually choose for studying are normally more relaxed and laid-back, and can fade better into the background to become less distracting. In general, even if not studying, I still recommend all of these albums for a more relaxed listen. Without further ado, let's begin!
"Dragon New Warm Mountain I Believe In You" – Big Thief
Genres: Indie Folk, Rock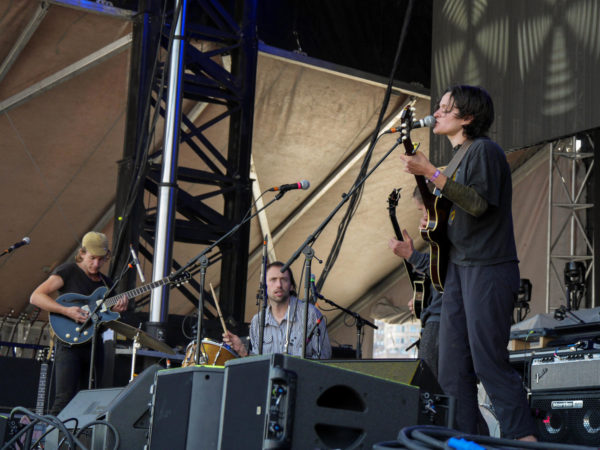 One of my personal favorite albums from last year, "Dragon New Warm Mountain I Believe In You" is an album full of soft and mellow folk music. Even with the occasionally adventurous instrumentation, as well as the long runtime, "Dragon New Warm Mountain" still brings an overall warm and relaxing experience. The tracklist contains a good mix of playfulness and contemplation, but frontwoman Adrianne Lenker consistently brings some of the best songwriting of the decade in both types of song. The lyrics are worth looking into on their own, but even so, many of the songs on here still remain beautiful to listen to ("Simulation Swarm" and "Dried Roses" come to mind.) As such, the project works in terms of a casual listen as well as a developed experience. For myself, I would consider Dragon New Warm Mountain a long but straightforward folk album which I always enjoy listening to.
"Paper Maché Dream Balloon" – King Gizzard and the Lizard Wizard
Genres: Psychedelic Pop, Psychedelic Folk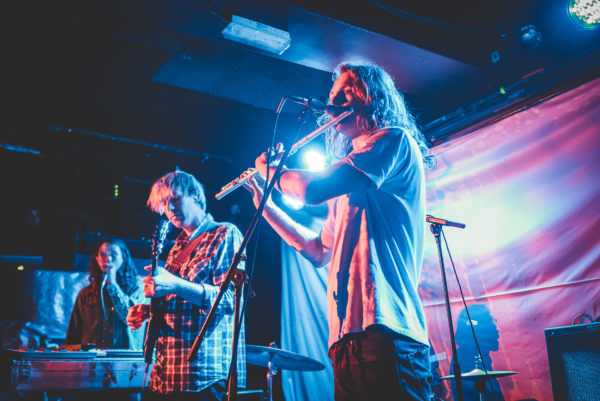 Similarly to Big Thief's album, "Paper Maché Dream Balloon" fits further into the folk genre, though King Gizzard work to put their own spin on the idea. Though they have experimented with multiple genres, primarily psychedelic rock, this album is by far their most mellow. The band uses primarily acoustic instruments, such as the acoustic guitar, flute, and clarinet, which makes it quite unique in their discography. Though the album runs for just a little over half an hour, King Gizzard brings lots of personality to this outing, with quirky and ominous songwriting hidden behind the happy-go-lucky backdrop of instrumentation. I would recommend this one for a more light listen, with less time to spare as well.
"Voodoo" – D'Angelo
Genres: Neo-Soul, R&B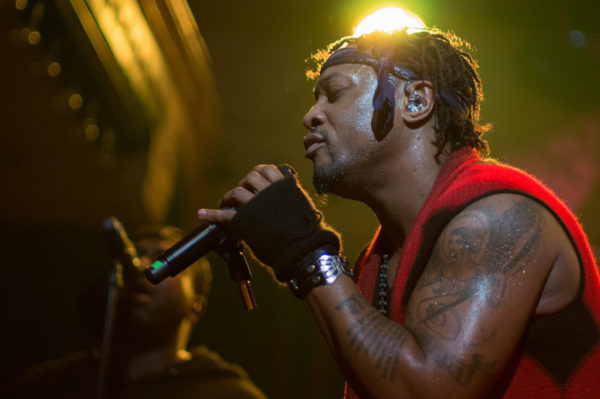 "Voodoo" is soul and funk artist D'Angelo's second album out of his rather short discography, but I consider this one his best. This is the album I have found to help me the most from personal experience. "Voodoo" has a consistently smooth and groovy sound, with hard-to-hear yet still impressive vocals from D'Angelo himself and live backing instrumentation which, though often simple, still remains catchy and full of flavor. The album does have a more muffled and lo-fi sound that may not be for everyone, but I would still highly recommend the record. "Voodoo" flows together very well as a cohesive project which helps to make it re-listenable, and each song is slowly paced enough to fit in a driving or studying environment as well. The album also manages to strike a good balance between catchiness and relaxation, which is why I recommend it for study sessions.
"Parachutes" – Coldplay
Genres: Alternative Rock, Pop Rock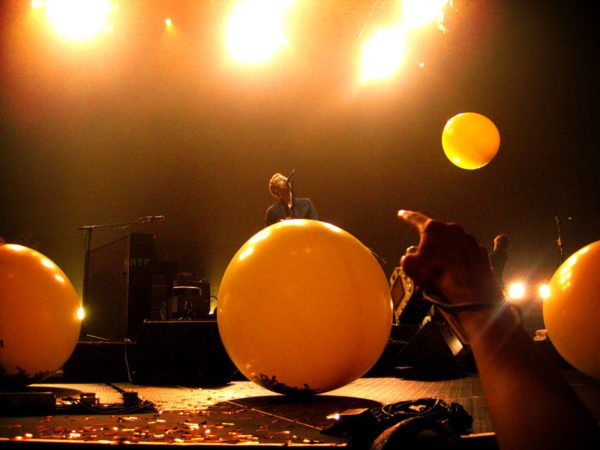 I have yet to listen to Coldplay's other albums, but I think that "Parachutes" is a great, calmer debut for the band. The album is full of mellow and emotionally effective alternative rock that, though it has its hits (particularly "Yellow"), still remains consistently strong throughout.  The band takes a more raw and stripped back approach on their first record, with fluttering guitars and piano notes that are very pleasing to the ears and Chris Martin's higher pitched voice which fits in well with the instrumentals. Many of the album's songs center around love and sympathy, and though the lyrics are fairly simple, the album's strength lies in how the lyrics fit with the music, which makes the record good study music. Even today, the album remains a calming and reflective listen, like most of the other albums on this list, which is why I would recommend it.
"Louie" – Kenny Beats
Genres: Instrumental Hip-Hop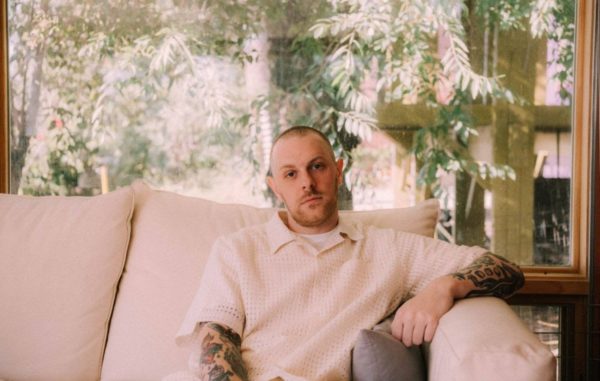 Similarly laid back and contemplative like other choices on this list, "Louie" has a fairly unique backstory to it. Hip-hop producer Kenny Beats made the record in tribute to his father, who was diagnosed with pancreatic cancer. As such, the album is a good indicator of Kenny's feelings and mental state at the time. However, the album is not as depressing or pessimistic as one would expect. Though oftentimes sentimental and contemplative, the project still sounds gorgeous and communicates a touching message even with lyrics that, when present, fade into the background. The project also has some very creative uses of sampling, turning pieces of older songs into new ones entirely. Though often the case with instrumental projects, the amount of songs packed into only around 32 minutes helps the album to switch up and never become stagnant as well. Out of all of the album on this list, this one works the best in the background, though it is still worth a closer listen.
"Currents" – Tame Impala
Genres: Psychedelic Pop, Synthpop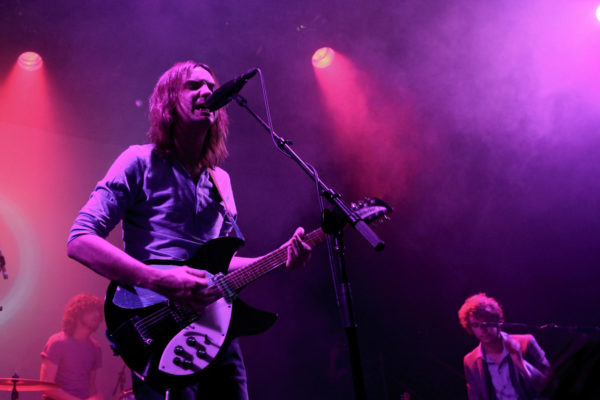 Likely the catchiest album on this list, "Currents" is a project that – similar to "Voodoo" – manages to strike a balance between relaxed and catchy. The album has a great amount of influence from psychedelic rock, but is more accessible than Tame Impala's more rock-oriented releases prior to "Currents." However, throughout the album, Tame Impala never sacrifices quality for accessibility, maintaining a diverse array of instrumentation that expands on the band's sound while still allowing for a fun experience. In terms of mood, the songs are usually either bouncy and upbeat-sounding or more meditative and calming, but both use a psychedelic sound to achieve a more soothed energy and a cohesive tracklist. The project is also very easy to come back to and listen to in different environments, which is why I would recommend it. (I would also recommend "Inner Speaker," Tame Impala's debut album. The project is more rock-oriented and less diverse in instrumentation, but still keeps this meditative energy that "Currents" carries.
Conclusion: Altogether, I hope that, if you have looked through this whole article, that at least some of these projects have taken your interest to be used as study music. If not, I still hope I have given some good album recommendations for chill music in general. Relaxed music always helps to make studying more enjoyable for me, and as the school year begins, and we all need some kind of stimulation and motivation to study, I hope that these albums, or albums like these, can serve as good examples of this.