Senior Season Comes to a Close at Commencement
Cardinal Nation seniors break down the final senior moments before they finally leave the nest
At 2 p.m. on June 4, the class of 2023 will say goodbye to Mentor High and hello to the real world. We're bringing you everything you need to know about Commencement 2023. 
Timeline 
The treasured day begins at noon on Sunday, June 4th. At this time all graduates will begin loading onto a school bus for one last ride to Cleveland State University's Wolstein Center. This brings us to the iconic bus picture. It is usually a beautiful sight seeing all those buses at once driving down the freeway. This year our graduates will file into 16 buses.
The doors to the Wolstein Center will open to the public around 1 p.m. as the class of 2023 organizes themselves. By 1:50 p.m., Mr. Steve Poremba, Mentor High's Band Director, will flick his baton to signal the beginning of the procession. This will be led by the staff, then the senior class officers, and the rest of the graduating class.
Following the procession, we will hear some musical selections from the MHS Mixed Choir and the MHS Commencement band. Next, we will hear from a couple of seniors. First, Senior Class President, AJ Jerson, followed by seniors Anna English and Maddy Bender.
Once the speeches have concluded, we will begin the presentation of diplomas. Each student will have their photograph taken, then proceed up the stairs where their name will then be read by a class officer. They will then make their way across the stage to receive their diploma from a Board Member.
Check out the Senior Slideshow from Commencement here: Senior Slideshow
After every student has received their diploma, we will hear from Unit 12 Principal, Ms. Bobbi Borac. Finally, all graduates will stand and sing the Mentor High Alma Mater one last time. At last, the moment all graduates have been waiting for, they move their tassels from right to left, throw their caps high, and officially graduate from Mentor High School. 
Here is the live link to the Commencement Ceremony: Mentor Commencement 2023
This ceremony will conclude a busy senior season.  That actually began with the "Senior Picnic" and checkout for Senior Project on May 12. The Senior Project Expo took place on May 26.
In addition to earning a diploma, many seniors were awarded numerous scholarships and awards at the annual Senior Awards program. Below is a list of seniors who earned academic distinction at this year's program:
Department Awards
Computer Science – Gianna Cesari
Math – Rhea Sahoo & Matthew Dawson
Art – Caitlin Wong
English – Abigail O'Donnell
 Scholarships
The Andy Snajdar Foundation Scholarships

Caitlin Wong

Abigail O'Donnell

Cardinal Parents Club Scholarship

Bradley Backston

Angelina DiFranco

Ava Collins

Abigail Menough

Jake Smelcer

The Charleen Gawronski Leadership Scholarship – Caden Coleman
Christ Child Scholarship – Jacob Smelcer
Erie Bank Scholarship – Isabella Masiello
Lake County Council PTA Scholarship – Braden Lohrey
Mad City Money Competition 

1st Place – Manav Malik, Emily Meckler, Ishani Zimmerman
2nd Place – Kaylee Gommel, Alia Magerko, Nicholas Seifert
3rd Place – Kate Carroll, Alexis Mazza, Mitchell Waite

Mentor Area Chamber of Commerce Foundation Scholarship

Bradley Backston

Caden Coleman

Ava Collins

Juliana Gunvalsen

Bennett Wong

Mentor High School Class of 1976 Scholarships

Caden Coleman

Annette Penley Allied Health Scholarship – Alexa Govedich
CTE Scholarship – Lane Capel
CTE Scholarship – Angelina Tas
Deborah & Denise Curle Career Educator Scholarship – Kiersten Grantz

Mentor High School PTSA Scholarship 

Caden Coleman

Rebekah Denton

Owen Seech-Hrvatin

Braden Lohrey

Teresa Morek

Jacob Smelcer

Mentor High School Science Olympiad Scholarship

Madeline Bender

Emily Meckler

Anthony Pastore

Mackenzie Wheeler

Amelia Wong

Jenia Patel

Mentor Professional Firefighters Local 1845 Scholarship 

Jacob Smelcer

Madaline Womack

Mentor Schools Foundation Scholarships

Cameron Mayhand

Nina Preuer

Alan Fabian Scholarship – Taylor Schindley

General Academic Scholarships

Nikolas Calabrese

Caden Coleman

Braden Lohrey

Abigail Menough

Lois Stull Memorial Scholarship – Hannah Colao
Thomas Davidson Memorial Scholarship – Steven Dohm
Ohio PTA Scholarship – Braden Lohrey
Red Cross Scholarship

Anna English

Adrianna Valerio

Riley Pearson "OU, Oh Yeah!" Scholarship – Cameron Everett
Rita Matteo Memorial Scholarship – Caden Coleman
Ron Stapleton Memorial Scholarship – Savannah Dennison
Senn Chem Scholarship – Charles Mitchell
Tami Burns Music Scholarship – Owen Seech-Hrvatin
The Ted Hieronymous Foundation Music Scholarship – Matthew Dawson
University Hospitals-Lake Health Career Scholarship – Paige Davis
About the Contributors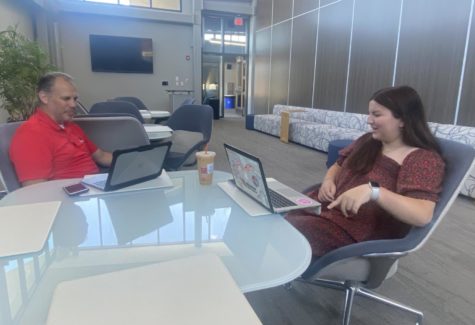 Juliana Gunvalsen, Editorial Board
Juliana is a member of the Class of 2023 involved in Model U.N., National Honor Society (NHS), Mentor Theatre, and Speech and Debate.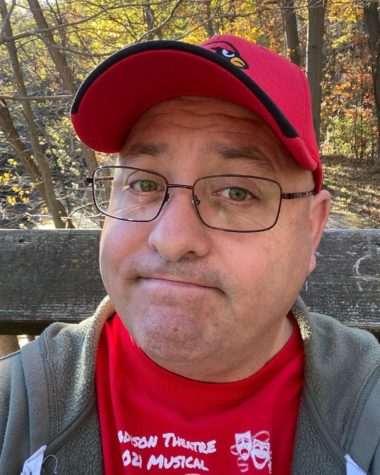 Mr. Steve Couch, Advisor
Mr. Couch is a 1988 graduate of Mentor High School and has been a the advisor of the Cardinal Nation online student newspaper for Mentor High School since...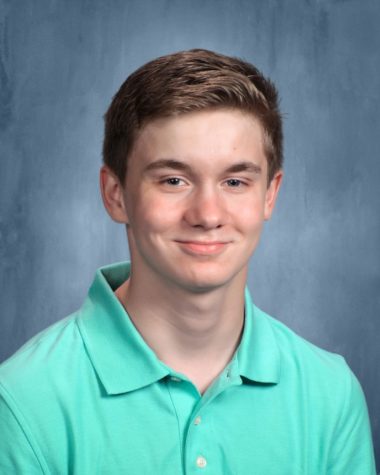 Steven Dohm, Contributor
Steven (Stevie) is currently a junior at Mentor High School, who in addition to Cardinal Nation, participates in GenYes, Mentor Theatre, Video Production,...