Prom 2023
Where did the idea of prom come from? Read the history and the details of this year's event!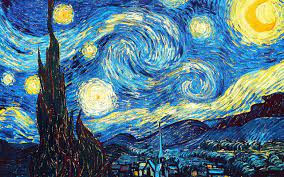 Starting in the 19th Century, prom was an event with roots to debutante balls that was mostly for college students in the Northeast. For middle-class white women who could not afford debutante balls, they used co-ed prom parties to present the women to the adult world of manners and etiquette.
In the 1920s proms came to high schools. During the Great Depression they ended up canceling the proms because they did not want to put physiological harm for the students experiencing hard times. In the 1950s, while the post-war Baby Boomers were teenagers, proms became became much more popular. After Brown v. The Board of Education was decided by the Supreme Court in 1954, schools started to integrate their classrooms but not their proms. However, at the schools that did segregate the dance, the white parents threw their own invite only proms.
With teen movies in the 80's becoming popular, so did prom. Most recently, the "promposal" has become increasingly popular. For more details on the history of prom go to history.com.
Prom at Mentor High School is an event where you are able to have fun with your friends one last time before everyone goes in their different directions. Prom is planned by the Junior class president, who this year is Alleyna Richards. Cardinal Nation was able to sit down with her and get the common FAQs answered. 
Cardinal Nation: When is the prom?
Alleyna Richards: Prom is on Saturday, May 13th from 8 p.m. to 11 p.m. at the Croatian Hall. 
Cardinal Nation: What is the theme?
Alleyna Richards: The theme of prom is Starry Night.
Cardinal Nation: What is the price of the tickets?
Alleyna Richards: The tickets will be sold for $36. 
Cardinal Nation: What will be at the Prom? 
Alleyna Richards: There will be decorations, a DJ, a dance floor, and tables to sit at. Finger foods will also be provided.
Cardinal Nation: Important rules for the prom?
Alleyna Richards: All of the rules will be on the tickets.
Cardinal Nation: What plans are in place to keep the students safe? 
Alleyna Richards: To guarantee a safe event, police officers and school administrators will be present.
About the Contributor

Quinn Fuerst, Staff contributor
Quinn Fuerst is a sophomore involved in Speech and Debate and Future Leaders.