"Mamma Mia!" It's Spring Musical Time!
Check out the popular favorite this weekend that gets people dancing in the aisles!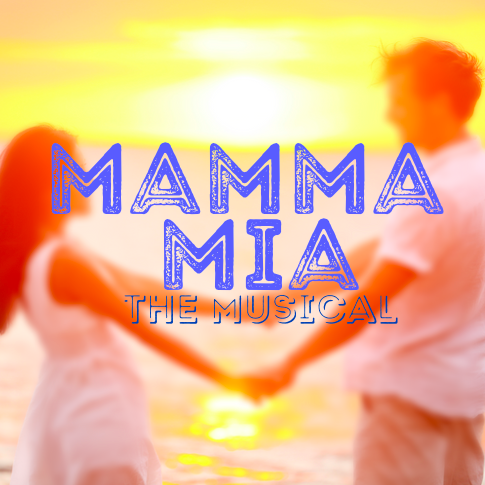 Throughout the first few months of 2023, Mentor Theatre has been working hard to provide audiences with the exuberant Greek-set musical that is Mamma Mia! At long last the cast and crew members have the absolute pleasure of showcasing their production starting tonight and running through Sunday! 
Mamma Mia! Tells the story of single mother Donna (Cordelia Klammer), an independent hotelier who is preparing for her daughter's wedding with the help of two old friends. Meanwhile her daughter Sophie (Niki Harvey), the spirited bride, has a plan. She secretly invites three men from her mother's past in hope of meeting her real father and having him escort her down the aisle on her big day.
Audiences will be stunned at the twists and turns that this musical takes as well as find themselves dancing along with the numerous hymns of ABBA. They will fall in love with the emotionally complex characters along with the ensemble who always brings their A-game to each scene.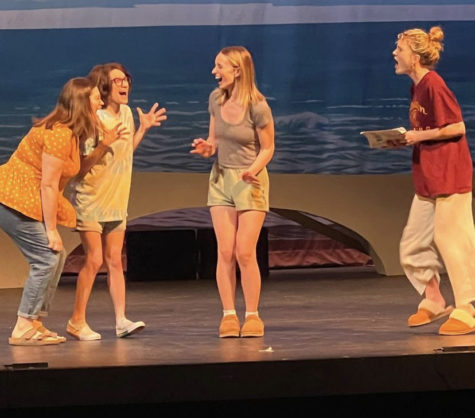 Throughout the countless hours spent with choreographer Marlene Leber, vocal director Lori Eppler and director John Greene, the production team always has a good time. Director John Greene recounts the experience of working with such a talented group.
"The entire cast has been nothing but joyful to work with!" John Greene says. "Their humor and energy will have audiences laughing and dancing in their seats!"
Behind the scenes the crew continuously works on the set, sound, as well as lighting queues led by Mr. Paul Gatzke and Mr. Mark Rotar. The latter of which has been heavily anticipating this show since it was announced, being a huge fan of the source material.
Mamma Mia! is quite the transition from last year's The Mystery of Edwin Drood, a change that the cast has looked forward to. James Goodman, who plays the role of the young smooth-talker Pepper says that he is most excited for the ostentatious tones that many of the dance numbers prosper on. Specifically, James cites "'Does your Mother Know" [with] the "flamboyant ensemble."
The entire cast and crew share feelings of excitement to present the show in front of live audiences whom they hope enjoy the show as much as the production team did in putting it together.
Mentor Theatre secretary, AJ Jerson ensures "you don't want to miss this amazing show!"
The play is a must-see for theatre enthusiasts and anyone who wants to experience a powerful and emotional story. It's a story that will stay with its viewers long after the curtain falls. So, don't miss your chance to see Mamma Mia! at the Mentor Fine Arts Center.
Mamma Mia! Brings about the finale to Mentor Theatre's 99th season: A Season of Love.
You can buy tickets to the show by visiting https://mentortheatre.ludus.com/index.php. Tickets cost $10 for students/seniors and $15 for adults. The shows are on April 20, 21, & 22 at 7 p.m. with a 2 p.m. matinee on Sunday, April 23.Want more from Mentor Theatre? Check out their website at https://sites.google.com/mentorschools.org/mentortheatre/home or catch them on Twitter @mentor_theatre or Instagram @mentortheatre
About the Contributors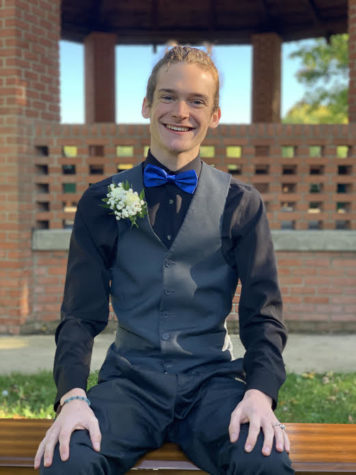 Joshua Schmitt
Along with Cardinal Nation, Joshua participates in Mentor Theatre. Whenever given the chance, he can be found reading, writing, or playing with his tortoise,...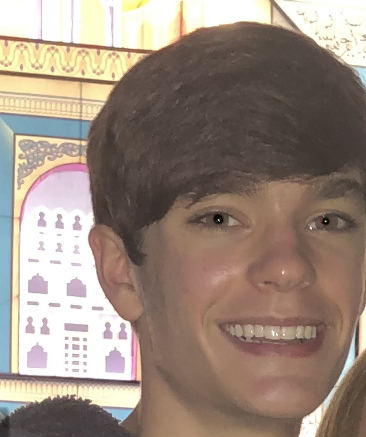 Doug Slovenkay, Contributor
Doug is a current eleventh-grader who, in addition to Cardinal Nation, participates in Mentor Theatre, Top 25, and Speech and Debate at Mentor High School.