First-Ever Powderpuff Game This Monday!
Join us at 6 p.m. at the JTO Stadium!
National Honors Society* is excited to announce that their first-ever Powderpuff Game is this Monday! If you are looking to see your Senior and Junior classmates challenge each other in a game of flag football, now is the perfect opportunity.
The game will be held at 6 p.m. at the JTO Stadium on April 24th. Tickets are $5 each and will be sold during lunch mods and on Infinite Campus.
"Powderpuff is a fantastic opportunity to enjoy a fun, low-stakes night of (very) amateur football and cheerleading," wrote Doug Slovenkay, NHS Vice-President. "The premise of the event is that, generally speaking, all involved are extremely inexperienced. This will make for a night of hilarity and entertainment that nobody should intend to miss!"
In addition to the flag football game, concessions and other treats will also be sold at the stadium. Powderpuff will be a fun way to kick off the end of the school year, spend time with friends, and support one of MHS's extracurriculars. Ultimately, we will find out which class is more superior…juniors or seniors. Who do you think it will be? You can vote for which class YOU think will win on Cardinal Nation's homepage.
We hope to see you ready to cheer on your Powderpuff teams this Monday! 
For more updates and pictures of the event, follow NHS on Instagram and Twitter (@mentor_nhs).
*National Honors Society is a high school organization dedicated to leadership, service, scholarship and character. Comprised of senior and junior students, their ultimate goal is to support the community, maintain a high academic record, and be role models for their peers.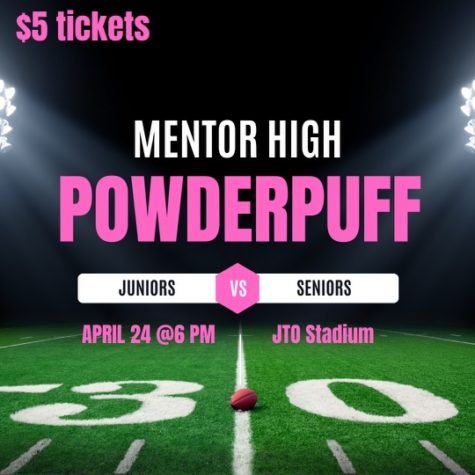 About the Contributor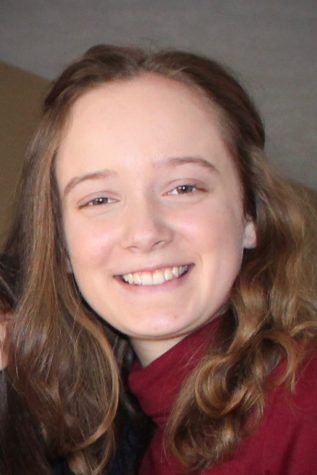 Evelyn Megery, Editor
Evelyn Megery ('23) is a passionate reader & writer who spends her time scrapbooking, camping, and pestering her siblings. In addition to being a contributor...