Students Taking A.I.R. Test Horrified to Learn Questions Are Written Entirely in Classical Latin
Administration confident scores will remain high
April 1st – While opening their MacBooks to complete an early A.I.R. test, Mentor High students were reportedly horrified to have found that all of the questions on state-mandated A.I.R. exams were written in classical Latin.
The A.I.R. test, which is meant to display student competency in basic academics, is now also testing students' ability to decipher a language that hasn't been spoken since before people invented brushing their teeth. Upon opening the test, many students were outraged.
"Et tu, Ohio Department of Education?" exclaimed Hamish Rhododendron, a freshman at MHS. "What are we? St. Ed's?"
To further add to the dismay, students were informed that their answers had to be submitted via wax tablets etched with hand-forged tools.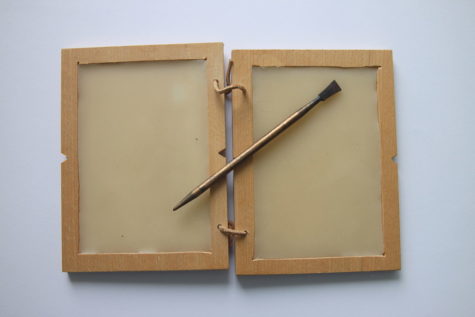 "Honestly I didn't even understand the questions when they were in English, so this really isn't a big deal for me," said John Q. Pluto, a freshman at Mentor.
While the majority of students shared a sentiment of resistance, others appeared to take the news better. In particular, Mentor High's two foreign exchange students from Vatican City seemed very receptive to this change.
Fr. Gelato Vespucci (34) and Bishop Rico Bugatti (72) expressed their joy over what they see as an improvement.
"As ordained priests, Rico and I had many concerns about how we would fit in at a Midwestern high school," said Fr. Vespucci "But after seeing the A.I.R. test is now conducted in the language of God, we really feel at home."
Hoping to ascertain the reason behind this historic change, Cardinal Nation reached out to those responsible for A.I.R. test administration.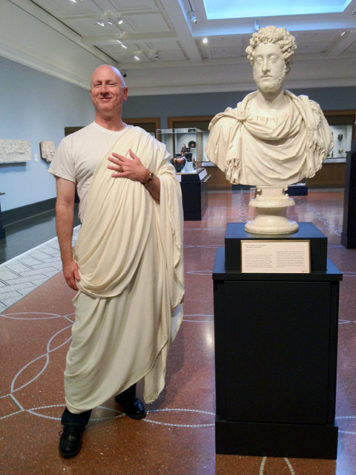 Gary Schlumberton, a spokesperson for the Ohio Department of Education, defended the shift to antiquity.
"Content-wise, it's still the same old test. Students are going to be assessed on skills like math, reading, and science, just like any other year…" said Schlumberton, "Except this time, students will have to do so through a language that is exclusively used to name animals."
When asked why the Department of Education is making the change, Schlumberton answered, "You know kids these days…they can't write in cursive, read analog clocks, or route a 300-man Iberian phalanx. These are the kinds of skills we're looking to bring back to Ohio."
Cardinal Nation was able to get a hold of a practice test, which included questions such as: "Gaius Flavius ​​Sabinus quattuor persica habet. Visogoth barbari duo persica comedunt. Quot persica relinquuntur?" and "Quod mare finit Roma, urbs magna ruditatis ac domicilium humanitatis?"
Although the Ohio Department of Education has not yet officially announced its plans for next year's A.I.R. test, sources close to the matter have revealed to Cardinal Nation that an exam featuring hieroglyphics is being strongly considered as one of the options.
To read more about this wonderful development, check out this Cardinal Nation link: More Totally True AIR Test Facts