MHS Athletic Hall Of Fame 2023: Katie Hine
Read our interview with the MHS girls basketball star
Advisor's Note: After two years of not being able to hold a Mentor High School Sports Hall of Fame induction ceremony, two classes of athletes will be inducted on Saturday, March 25 at 6 p.m. in the Mentor High Fine Arts Center with a reception to follow at the St. John Vianney Social Center. Cardinal Nation has reached out to the inductees for a series on these Mentor Cardinals and what they have to say about their induction and their careers. Our third profile is for Coach Nes Janiak.
Katie Hine is a talented, volleyball, basketball, and golf player. In basketball – her chief sport – Katie was a 3-year letter winner & starter, a 2-year captain, and by her senior year averaged 15.2 ppg, 5.5 apg, and 3.7 spg. Katie's impressive talents in basketball such earned her the title of 2003 District Champion & Lake Erie League Champion, the 2002 and 2003 Northeast Lakes All-District Team, Division I All-Star, the 2002 and 2003 Plain Dealer Player-of-the-Week and News Herald Player-of-the-Week, was Special Mention in 2003 for the OHSAA Division I All-State along with the 2002 and 2003 All-LEL First Team and Lake County Basketball Club, Division I First Team, the 2003 Plain Dealer All-Star First Team and 2003 Plain Dealer All-Defensive Team. She also received the OSBCA Silver Scholar Award to top her accomplishments before continuing her career in college. In college, Katie was a 4-year letter winner, 3-year starter, and 2-year captain at NCAA Division II Wheeling Jesuit University.
Katie achieved in golf at Mentor as well, where she was a 2-year letter winner and the 2003 MHS Female Athlete of the Year. Before the Ceremony this Saturday, Cardinal Nation was able to hear from her and get her thoughts on her athletic career.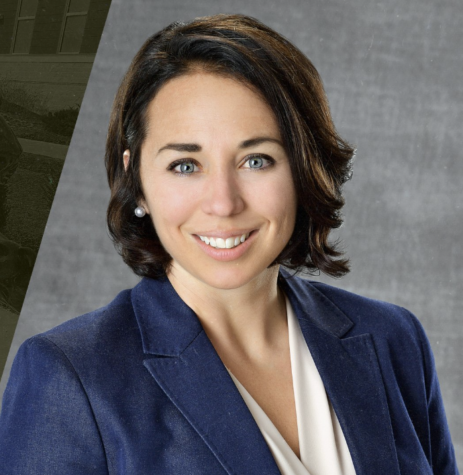 Cardinal Nation: What can you tell us about any of the inducted teams this year that make them worthy of induction? 
Hine: The 1990 Volleyball team were pioneers in their own right for girls' sports at MHS. I consider all of the resources and improvements for the experience of women and girls in sports since 1990, and their success came without a lot of those support systems in place. Their success was dependent on their hard work and determination.
Cardinal Nation: What was your reaction to learning about induction, and what does it mean to you?
Hine: I thought Jeff Cassella called the wrong person. I've never considered my body of work at MHS to be at the caliber of others who have been inducted. I'm honored and grateful to be inducted, and I know a lot of my intangibles were considered throughout the process, because my stats and awards certainly don't measure as high as others.
Cardinal Nation: How did your years at Mentor help you after you left Mentor High School?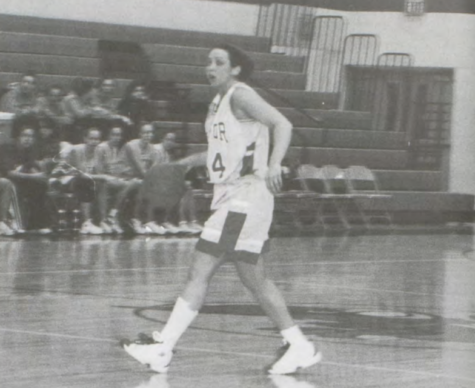 Hine: The biggest impact Mentor High made on my life was helping me establish my niche. I was always an average student and wasn't particularly interested in any given subject. My time spent as a member of the basketball program allowed me to craft my skills as a leader within athletics. This confidence stayed with me as a collegiate student-athlete, coach, and now as an administrator.
Cardinal Nation: What was your favorite experience as part of your Mentor Athletics career?
Hine: In 2003, we won the Girls Basketball Division 1 N.E. District for the first time in many years. I was a senior that year, and the foundation was set for many years that followed with several Regional appearances by the Lady Cards.
Cardinal Nation: When you look back on your time, what do you think about most?
Hine: I think mostly about the life lessons I took away from playing sports. The biggest lesson I learned was that I can always control my work ethic and contributions to whatever team I am a part of or am leading. I still reflect on those lessons today and know how important it is to fulfill my role within my family, work team, society, etc.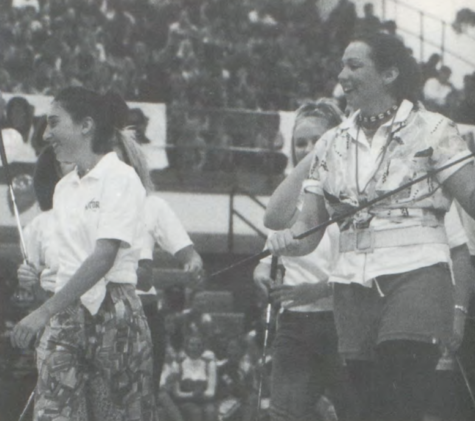 Cardinal Nation: What do you think people need to know about your experience that most would not?
Hine: I'd like to share how important my family's support and guidance was as a teenager. I have an older brother, Chris ('01 grad), who was also a collegiate student-athlete. Our parents were such great role models for us to be kind, humble, and hard-working people. Chris and I are both first-generation college students, and there is no doubt in my mind that our biggest lessons in life were taught by watching our parents make sacrifices for us to be well-rounded students and athletes.
Cardinal Nation: Advice for current students doing what you were doing? 
Hine: I'd advise any students who are struggling to find their academic identity to look beyond the classroom and know that activities, clubs, sports that they are involved with and really enjoy can be a great focus. I've worked in athletics for over 15 years and my roles continue to grow; my interest in this field stemmed from my time spent after the last bell of day sounded.