What is fly fishing club?
Check out one of Mentor High School's newest activities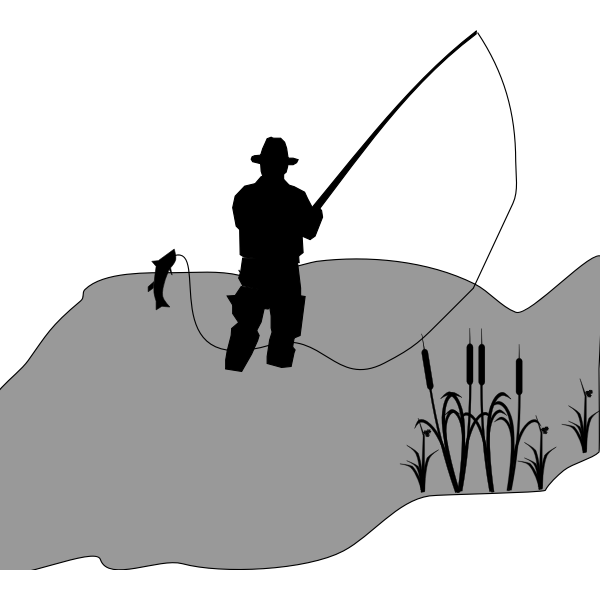 Fly Fishing Club was started this year at Mentor High School. Through the club, members have the ability to go on fishing outings. They get to spend time with nature and have fun fishing.
"
I learn something new every time I fish"
— Tim Bitner
Fly Fishing Club meet every Thursday after school. E-mail Ms. Gair at [email protected] for more information.
"What I like about the Fly Fishing Club is the opportunities we are offered," says Tim Bitner. "Tying flies for free and going on these trips is something that some of us might not have the extra money to do. While these trips are fun it also helps us learn more about fishing, I learn something new every time I fish. It's really nice to meet some other people who are interested in the topic as well. Unfortunately, I don't meet very many people who fly fish, let alone know what it is. So it's nice to communicate with them and share our stories."
"Anyone can join the club, but the meeting sign up sheet has a 15 person limit," says Austin Campbell. "You can usually find it in the Schoology announcements or email Ms. Gair at [email protected]"
"What I love about fly fishing is the connection to nature that you feel when you are fishing a remote stream in the middle of the forest," Tim says, "knowing that there is no one around you for miles. All you hear is the running water, the birds calling, and the sounds of the forest. It helps me to forget about any stresses I may have. The swinging of the rod, the line pulling out of your hand, the delicate fly landing softly on the water, that's the only thing on my mind."
"In the club we tie different types of flies and we even have fishing outings where we drive to a river and fish," Austin says. "I like the fly tying the most because it's something that I never did up until this year and it is really enjoyable once you get the hang of it. My favorite part of fly fishing is getting to wade in the water, even though it is pretty cold during the winter."
"My favorite part of the fly fishing club is the achievement of catching a fish on a fly rod," Kendall Kaiser says, "and I like nature so I really like being outside."
If you are someone who finds joy in spending times outdoors or anything adventurous contact [email protected] If this is of any interest to you be fast and sign up as soon as possible because spots are limited. No experience necessary. Even members like Austin are still in their first year of fly fishing.
Names of students in photos: Hailey Ambrus (underwater photo), Devon Ambrus (bright blue jacket), Tim Bitner (black jacket and glasses), Jack Bittinger (black jacket and tinted glasses), Austin Campbell (black jacket no glasses), Kendall Kaiser (orange jacket), me (blue jacket with Hailey Ambrus), Tommy Moran (underwater black/red flannel), Carson Kovach (brown cabelas waders), Jeff Oltmanns (black/red flannel)