Mentor Responds: What's in a pronoun?
What do our Mentor representatives and students really think about the role of pronouns in the classroom?
September 13, 2022
Recent discussions within Mentor Schools and our surrounding communities have revolved around the role of student pronoun preference in our classes and parental rights to know about it. This was described at length in our investigation into the subject in a previous article.
In light of these discussions, Cardinal Nation reached out to all five Mentor Board members, our superintendent, and other groups that could be affected by a policy change to share their thoughts on the subject. What follows is what we have received.
Board Member, Annie Payne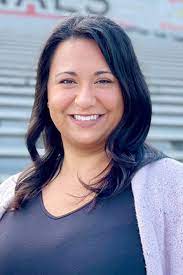 There are many different facets to this policy proposal and it is quite complicated. The proposed pronoun policy originated at the July board meeting. It was confirmed with our then superintendent that there were some teachers last year at the high school level who surveyed the students to ask what their gender identity was via a pronoun survey. When it was suggested that we advise teachers not to send out this type of questionnaire to our K-8th grade students, the previous superintendent declined this option. This was very concerning to many parents. This survey asked what pronoun the student would like to go by. There was no parental consent sent nor was there a parental notification. However, our board policy 7.30 addresses surveys that require parental consent and/or notification prior to being administered. We couldn't get the clarity needed on that policy to determine whether or not this type of survey would fit into the policy. Therefore, at the July board meeting since Mr.Tuttle also agreed with the need for this type of policy, we worked with our board lawyer to propose language added to policy 7.30 that would address this issue. The policy would prohibit any written pronoun surveys in K-8th grades and would require prior notification to be sent to parents or guardians for grades 9-12th.  
The most concerning part of the survey is the fact that we are not required to notify parents of their child's response to the survey. Therefore, a minor child can go by a different pronoun than their biological pronoun, and a different name without their parents knowledge. Just last week an email was sent by our administration to teachers of grades 6th-12th in reference to our "stance" on this topic as a district. It reiterated that they do not have to tell parents, or change anything in their Infinite Campus or Google accounts when a student wants to go by a different name or pronoun. Therefore, leaving parents in the dark about their child's gender identity request.
This is troublesome since parents are an integral part of their child's life and they are provided certain constitutional rights to their children. Parents were also not made aware of the email or our "stance". I believe we need to be cognizant of parents' rights and ensure we are not usurping those rights. Parents have a fundamental right to the upbringing of their children. We should not undermine their right by deciding for them what is best for their child. The proposed policy would not prevent parents from allowing their child to go by a different name or pronoun if the parent wishes as well. That decision will still be accepted in the schools if that is the parent's and student's desire, together. That is a parent's right to make that decision with their child. 
The Ohio School Board Association released an article in August that references parental rights and how imperative it is to garnish the support of parents in relation to our public schools. It stated that, "Reviewing parental rights with board members and teachers is important because it is a sign to parents that the school administration is not trying to undermine them and can encourage a mutual respect between the school and parents". Additionally, it said that we should, "Acknowledge the critical and irreplaceable role parents have in raising their children while demonstrating to parents that teachers and staff are experts in education who can be trusted with their children".
We have a board policy 9.01 entitled Parental Involvement in Education that states, "That parents are full partners in the decisions that affect children and families".  In my opinion this is why we need to notify parents of these surveys and their results.
We have some amazing teachers, many from which I have heard from on this topic, and they certainly are the education experts. However, they are not qualified to give professional advice on gender identity. Some may feel uncomfortable hiding this information from parents and believe that talking about gender identity with our students is something that is outside of the scope of their responsibility.
While we typically would see a first reading of a new policy and then a subsequent second reading and vote at the following month's board meeting, we have tabled this proposal for the time being. The board will be discussing this topic in further detail at a work session. It is a complicated situation as the Department of Education has declared its intent to adjust the rules concerning Title IX, which could change how schools operate surrounding pronoun policies. There are various perspectives on this issue as well as different court cases that have differing opinions on this topic. 
I have attached some articles in reference to some of these cases. Just last week a Kansas teacher won a settlement of $95,000 against their school district for their pronoun practices which requested that he withhold pronoun changes or name changes from parents. The teacher stated that withholding these changes from the student's parent is dishonest and against their religious beliefs. In other news, a professor won $400,000 after suing a university over their demand that he use a student's preferred pronouns. He too stated it went against his constitutional right to free speech and his religious beliefs. There are also cases in Wisconsin, and Virginia challenging similar policies surrounding preferred pronouns and parental rights.  
Part of my role as a board member is ensuring transparency and trust within the community. As a board member, if I didn't try to address this issue in a public setting, I would be remiss in carrying out my civic duties and the promise I made to my constituents to ensure transparency within our district. Although there are many different viewpoints on this issue, I am looking forward to speaking more about this with my fellow board members at our work session prior to October's meeting. It is certainly a challenging topic, but a necessary one to address.
Board Member, Virginia Jeschelnig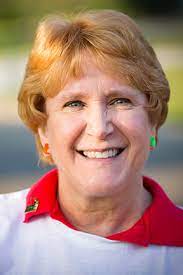 As I mentioned during our board meeting in August, thoughtful compliance with federal law in regard to this matter should be one important consideration. The other is creating an environment where all students feel welcome.
Growing up isn't easy. Having been a teacher for more than twenty years, I know that each student works hard to establish a personal identity. Calling students by a requested nickname and pronouncing their surnames correctly are ways of showing respect for students as individuals. The pronoun controversy is an extension of that quest for identity and respect.
While some adults strenuously object to having any acknowledgment of this issue in schools, high school students seem to take it in stride.
Board Member, Maggie Cook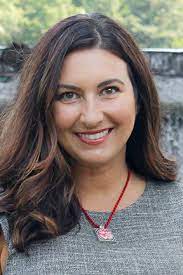 As a Board of Education it is our responsibility to create guidelines that follow federal and state regulations and protect the rights of students, staff, and families. Our current policy regarding surveys was not written with many topics that are addressed in society today. Our board has extensive work to do and serious conversations to ensure that our practices are compliant with laws, feasible to implement, and create an environment that inspires all students to reach their full potential.
Superintendent, Craig Heath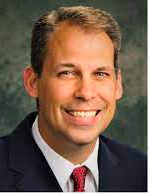 These topics were brought up by one of our board members to discuss as part of board policy change. We are going to continue to have discussions with the board, specifically during our board retreat (September 21) and a potential work session to follow, around these topics to determine what guidelines we need to put in place here in the future. We also want to make sure we take into consideration guidance from our legal counsel and we want to see how these topics play out with the federal regulations and the court cases that are currently being debated.
MHS Pride Club
The MHS Pride Club believes that this proposal could be dangerous. If some parents were to get notice of the written questions it could escalate tension at home. Which could result in bodily or mental harm to said student. Some parents would demand to know the results of such a question, putting the teacher in a precarious situation. We believe that this proposal will be detrimental to the mental health of some students. It has the potential to be good and open minds. However, we believe that overall this proposal will effect students, staff and parents negatively.
LGBTQ+ Allies Lake County, Betty Jacobs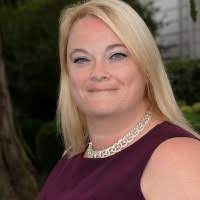 The way it currently stands in the district, parents do not need to be informed if a student wants to use a nickname. Essentially this is no different. The student is not asking for their name nor pronouns to be changed in any official school records. In turn, If the teachers and staff were forced to inform parents of a student's decision to use a different name or pronoun, they run the risk of putting that student's safety at home in jeopardy. Many LGBTQ youth who come out are verbally abused, physically abused, manipulated, shunned, and some even thrown out of their home by unsupportive caregivers. This can lead to our youth being vulnerable to substance abuse, mental illness, or even worse, human trafficking.
One of the most astonishing current statistics is [that] the leading cause of death for 11-14 year olds in Ohio is suicide. That's across the board for all youth. Now if you add in the intersectionality of LGBTQ, you have just raised that already leading cause of death to up to eight times more likely. One of the main reasons an LGBTQ youth may contemplate suicide is the fear of being outed. The fear and anxiety of being outed is immense for an LGBTQ youth. Their lives flash before their eyes, they fear losing their family, friends, support systems, being bullied at school or home, losing extra curricular activities, their job, and their religious community. As human beings we have a drive to belong, to be a part of a system of some sort. When you're looking at youth who have no way to survive without their family, they are solely dependent on their family accepting them, but unfortunately not all youth will feel accepted. By allowing youth to be open about who they are at school gives them the feeling of being accepted and confidence to thrive.