Underrated Billy Joel Songs You Should Listen To
There is more music behind the musical legend than you thought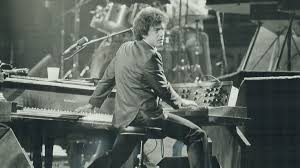 Most people have heard the iconic Billy Joel songs "Piano Man," "Uptown Girl," and "We Didn't Start the Fire," but there is more behind the musical legend than you thought. As an American singer, songwriter, and pianist in the 70's and 80's, Billy Joel has created music that can touch every open-minded person who is willing to listen to new music and appreciate the stories behind the lyrics. Among his many other accomplishments, he has written 33 top 40 hits, won six Grammys, was inducted into the Rock and Roll Hall of Fame, and has sold over 150 million records.
But if you look past all of his greatest hits and the repetitive rotation of songs aired on the radio, you may find more Billy Joel songs to add to your playlists. If you take delight in discovering new music or enjoy listening to classic storytelling songs, here are a few that have been overlooked by our generation.
1. Angry Young Man
"Angry Young Man" is a catchy song that not only highlights Billy Joel's vocal skills, but his talents as a musician as well. The instrumental prelude, which lasts for nearly two minutes, brings about a sense of energy that is both fast-paced and catchy. In fact, he often opens his concerts with this song because of the way it livens up the audience. With a smooth transition into the lyrical portion, this song tells a story of a stubborn man who refuses to change his ideals and ways of life despite what is happening around him. While it is true that many of his fans enjoy listening to "Angry Young Man" at concerts, it doesn't get all of the hype that his other songs do even though it has earned just as much praise.
2. Falling of the Rain
In comparison to many of Billy Joel's popular songs, "Falling of the Rain" is a more simplistic piece featuring his piano playing skills. This song was released on his first album, Cold Spring Harbor, in 1971, which received little to no attention at the time. People were not a fan of this style of music, and the album ultimately failed in the eyes of the music industry. However, if we take a moment to appreciate the lyrics and instrumentals within the song, it proves that this piece has not gotten the attention it deserves.
3. You're My Home
Billy Joel has a collection of mellow love songs people enjoy listening to, such as "Just the Way You Are" and "She's Got a Way," but this song is ranked high on my list. "You're My Home" has a simple composition yet conveys a beautiful message. In the album Piano Man, this song was written as a Valentine's Day gift for his first wife at a time in which he could not afford a fancier present. The story goes to show how happiness can derive from the relationship you have with others.
In a 2016 interview on Sirius XM, Joel told his audience, "That's still how I feel about somebody you're in a relationship with – if you're really comfortable with them and you love that person and they make you feel like you're home, then you are home."
4. Everybody Loves You Now
This song is another underrated piece that originated from Billy Joel's debut studio album Cold Spring Harbor. "Everybody Loves You Now" tells the story of a young woman who reaches success and becomes "too good" for their town in Long Island, and Billy Joel expresses to the audience that her popularity and attention will not last forever. The song was creatively written in a way that demonstrates the resentment towards those who make it "big" as well as the attention and attraction one has towards them, despite their misgivings. According to Jim Melanson on a 1974 release in a Billboard Magazine, this is the song that "gained him national attention."
5. She's Always a Woman
In comparison to Billy Joel's other songs, "She's Always A Woman" exhibits more simplicity when it comes to the instruments and vocals. The story he tells in the lyrics implies to the woman that no matter what she does or what she looks like, he will always see her as the woman he loves. Such an honest message is refreshing to listen to every once in a while.
While the classic, mainstream Billy Joel songs will never grow old, we cannot ignore the other impressive musical compositions he has created. If you are looking to discover new songs or are already a dedicated Billy Joel fan, try checking some of these songs out. Who knows? They might just make it onto one of your playlists.
About the Contributor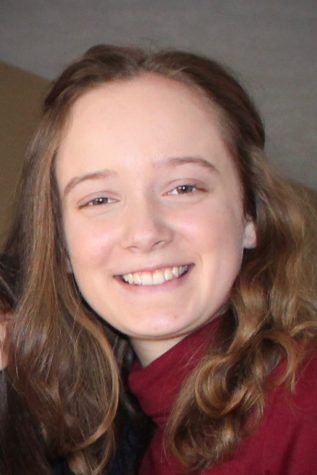 Evelyn Megery, Editor
Evelyn Megery ('23) is a passionate reader & writer who spends her time scrapbooking, camping, and pestering her siblings. In addition to being a contributor...