Pride Club
Learn more about the MHS Pride Club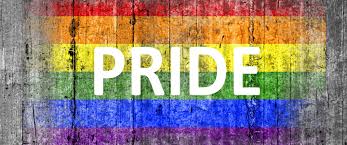 What is MHS Pride Club and why does it matter? Why should anyone join?
To start off, Pride Club is a club here at Mentor High where students of all genders and/or orientations can come together to find solace. We don't have a requirement of identifying with a gender that is different than the societal norm. What we do say is that we prioritize acceptance and understanding.
We have been around for quite a while and have evolved with many different ideas and ways of running the club over time. Currently we start with everyone introducing themselves in the circle, and then we get to our daily agenda. Recently this has been recognizing how acceptance is being spread in media such as ads, and current issues that we should discuss in the school and society abroad.
Overall, we have quite a nice time, and like to have fun with others and anyone who would like to join is able, so long as they don't directly target others and discriminate. On top of all of this, we are starting a fundraiser soon where we will be selling tie-dye t-shirts with an MHS logo representing Pride. All of the funds will go to the club and our activities, including: our end-of-year party, meeting up with other clubs such as ours from different schools, and local conferences for a national organization called Gay, Lesbian, and Straight Education Network (GLSEN).
We do hope you consider the importance of acceptance and diversity and join us most Wednesdays and some Tuesdays after school in A-Lecture, depending on staff days. We would like to thank you for taking time to consider reasons why we need to keep going.
Author: Astrid Leidich (She/They)