Mentor alum Jade Rush swims with the "sharks"
Experience gained in the Lake Shore Compact as a Mentor student paved her way to success
Here at Mentor High School, students are fortunate to be given the opportunity to become involved in a number of different career technical programs that give students specialized training for a given career path. Among the programs offered is a program that focuses on business education, offered through Lake Shore Compact.

A recent Mentor High School graduate who participated in this program, Jade Rush, was recently accepted into a prestigious entrepreneurial program at Bowling Green State University entitled the Hatch Program.
Fans of ABC's "Shark Tank," an entrepreneurial television show in which individuals pitch a business idea to a panel of celebrity investors in hopes of convincing them to "bite" and invest in their product, may already be familiar with the concept after which the Hatch Program was modeled. Bowling Green State University business students come up with their own business ideas and pitch them to a group of potential investors (although these investors are not quite as high-profile as the one's seen on "Shark Tank!").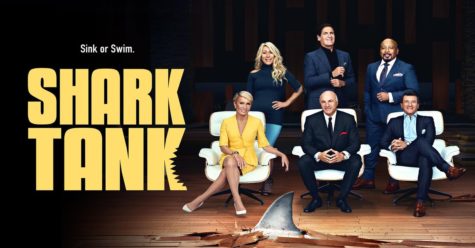 As told by Ms. Rush herself, the experience attained through this program is seemingly invaluable and is capable of giving students a unique opportunity to act as functioning entrepreneurs with the security blanket of the program allowing for participants to receive adult guidance along the way. Everybody has a dream. For some, that dream is to bring an idea to life and turn said idea into profit. For these dreamers, the Hatch program appears to be a match made in heaven.
Recently, I had the pleasure of being able to chat with Jade via e-mail to ask her a few questions about her acceptance into the program. Here were her responses:
Cardinal Nation: To give the readers a little bit of clarity, would you mind explaining what the Hatch Program is and what you had to do in order to be accepted into the program?
Rush: The Hatch Program is an immersive 10-week-long program. It is essentially "Shark Tank" for college students. To be a part of the program you need to come up with a product, service, or business idea and enter it into the submissions. After submitting your idea, the submission team handpicks the best ones to narrow it down from the hundreds of submissions. Once you [are] in the fun begins!
Cardinal Nation: Would you say your time at Mentor helped prepare you to be suitable for the program? If so, how?
Rush: Being a part of the Lake Shore Compact Business Program with Mrs. Lauren Tousignant and Mr. Drew McKnight kicked off my business education and started my career. I got my first marketing internship senior year of high school through that program and it provided me with so much knowledge.  
Cardinal Nation: What about the program excites you the most?
Rush: What excites me the most is actually seeing how my education is being used in a real-world process. Also, I really loved seeing my prototype start to come to life!
Cardinal Nation: If you could give current Mentor High Schoolers one piece of advice, what would it be?
Rush: Don't give up and don't listen to those who doubt you because you have the power to achieve your goals.