A Peek at the CTE Expo
Showcasing all of the programs offered through the Lake Shore Compact that were promoted on January 17 at Paradigm
On Tuesday, January 17th, Mentor hosted its CTE Expo in the Paradigm, showcasing all of the programs offered through the Lake Shore Compact. All of the many programs were represented by both the students and instructors, all of them ready to advertise their career tech course to the interested attendees.
This is the time of year where sophomore students can think about applying for the Career Tech program – otherwise known as the Lake Shore Compact – since it interconnects resources from Mentor, Euclid and Wickliffe High Schools. Most of these classes take place during students' junior and senior year and enhance their education in a specific field. Some of the course options include:
Marketing and Business Administration
Allied Health
Early Childhood Education
Culinary Arts
Construction Management
Studio Art and Visual Design
Robotics and Automation
Urban Agriculture
Networking and IT Security
These are just a few of the options; there are even more to choose from!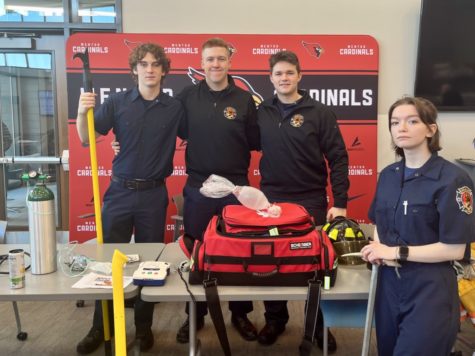 Some people navigate high school knowing exactly what they want to do, and others don't. The Career Tech programs allow students to invest time in areas they are passionate about, or perhaps they will discover a career path they never considered before. The opportunities are endless, for students are able to earn industry credentials, gain real-world experience, and begin networking with professionals.
Although the CTE Expo has already passed us, it is never too late to check out the programs through the Lake Shore Compact's website. Each program has their own page, complete with pictures, videos, contacts, and other important information. You can even check out their interactive campaign to get more background on the career tech program.
Check out some pictures of the different programs and their representatives: