New Semester, Same School
Four students share their high school experiences. Containing tips, important dates, and advice for your next semester!
January 20, 2023
It has been 142 days since you first walked into the halls of Mentor High this year on August 23rd, when the air was still warm and you were fresh out of summer vacation.
For some of us, these five-or-so months have gone way too fast – and for others, fairly slow. Nonetheless, the school year is now officially halfway over, and it's safe to say that students have fully submerged themselves in this year's campus life. For the school's newbie ninth graders, this marks the completion of the first semester of high school, filled with new experiences, new activities, and new stressors. On the opposite end of the spectrum, this new semester highlights a new milestone for our seniors, who will find themselves graduating in four months to come. 
To get a gist of how the student body feels about this year so far, Cardinal Nation interviewed one student from each grade about how their first semester has gone, as well as about their thoughts on their futures at Mentor High. Four different grades also give four contrastingly different scopes. How does a ninth grader feel about their new experiences at Mentor High so far – and how would a senior feel about having their high school experience slowly close to an end?
9th Grade
For the average high school student, a new semester can mean a lot of things. A fresh start, new goals, class changes, and the end of a grading period. As people who are comparatively newer to the building, the ninth graders have many different thoughts and opinions about how the new school and the new academic year have served them.
"I think at the beginning of the semester I was unsure what I wanted to do, so I explored several different clubs," says ninth-grader Zoe Barninger, dwelling on her first semester. "I think the most stressful part about starting high school was the different intensities of your classes, because [at] the middle school level, you were only able to do two honors classes compared to four honors classes, and that can be tough to balance."
While it can be challenging at times, the high school exposes students to a larger course offering, more extracurriculars, and a lot more people. Combining the incoming students from Memorial and Shore, the Class of 2026 is also getting used to a larger class size. The different extracurriculars and classes that students are offered can also be mixed in their nature of grade level, where all four grades can share a common environment where they can learn, create, and thrive.
"You really get to meet a lot of new people," Zoe tells Cardinal Nation. "And being in five clubs can also help you branch out. At the high school level, you really get to meet a lot of new people because very few people are taking the exact same classes as you."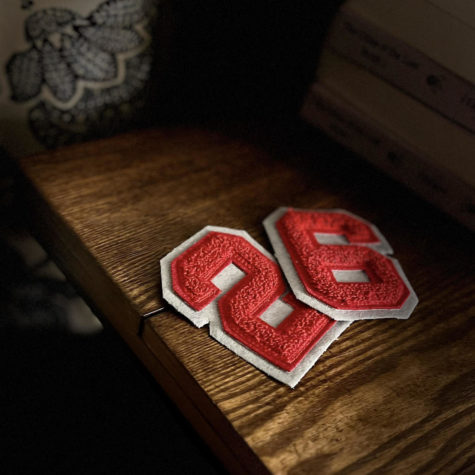 Juggling clubs and activities with academics can also prove to be challenging during the shift from middle to high school.
"As a ninth grader, I feel that it was very important for me to develop my own time management and study skills," Zoe says. "Balancing high school with other clubs and sports was difficult at the beginning, but it was important that I learned what things to prioritize." 
Being someone who is newer to the school also means that our ninth graders have a lot of awaiting experiences in their remaining three-and-a-half years of high school, and it is sometimes necessary to think about what lies ahead in the many semesters to come.
"I think that it is important to plan out your future classes at the high school and to make sure that you are on track with all of those things," says Zoe, "but I personally like to just roll with things and take them one day at a time. I think it makes your goals more achievable."
As these next two quarters roll on about as fast as our first, we can only wish our ninth graders luck as they unlock new chapters throughout their journey.
10th Grade
For sophomores, this is their second school year at Mentor High, and they just completed their first semester as a tenth grader. Cardinal Nation asked Annaliesse Horton, a current sophomore, if she feels adjusted this year.
"Last year," Annaliesse says, "I wasn't sure of many things and I felt like I struggled a little; now I feel as though I know where everything is, how classes are set up, and how to balance my work and social life."
Now that the second semester is here, everyone has had a chance to settle into their school routine. Being a tenth grader offers more opportunities for classes, athletics, and clubs among other things. Annaliesse told us her thoughts on scheduling for sophomore year compared to freshman year.
"As a freshman," Annaliesse says, "I definitely felt as though there was a limit on the types of classes I could join as well as the clubs I could join. This year I was able to take a variety of classes, and I also learned about new clubs that I could join."
AP and online classes become available for tenth graders as well. Annaliesse is taking two online courses relating to criminal justice. She shares her enthusiasm with us about the flexibility they offer.
"I am really happy I made the decision to take the online classes," Annaliesse says. "I have a lot of freedom in how and when I do my work and I enjoy that, especially with my schedule outside of school."
In addition, Annaliesse also has two very important tips for our ninth graders as they go on to continue high school. First, do not be afraid to ask questions.
"I know high school may seem complicated and scary," Annaliesse says, "but if you ask questions about things you're not sure about, your high school career will seem less stressful." 
And she had a warning.
"Don't overload your course[s]," Annaliesse says. "Last year I took four honors courses, [and] coming into high school, [that] was not the best decision, mainly because I was not used to the workload. Allow yourself some easy classes, it may seem dumb but it may help to relieve some of your workload and stress." 
11th Grade
Junior year marks halfway in one's high school career. This semester is an important time for juniors at Mentor High. Scheduling for their final year of high school and considering future pathways, eleventh graders have a lot to think about! Despite this, juniors also have a more flexible experience when it comes to their schedules. Eleventh-grader Owen West tells Cardinal Nation what he likes about his schedule.
"Being a junior has offered me more freedom because, among other things, I don't have to attend study halls anymore," Owen says. "I like being in the Student Center because it gives me a nice place to get work done that I didn't get to do at home." 
With the new semester, some students have class changes. Many students may have semester courses of their choice, or health and gym classes. Students like Owen, who has two semester-long astronomy courses, have one or more semester classes back to back. He switched them this week, like many other students, who are still adapting to the numerous changes their schedule has provided them with.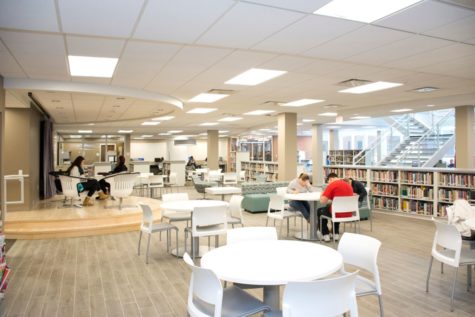 Lots of students are still working on their high school goals this semester. Even the simplest goals can improve your time at Mentor High. Good study habits and work ethic will benefit you greatly when it comes to advanced classes. Owen tells us why he has taken advanced courses over the past years.
"I want to improve my study habits this year," says Owen. "I have taken four AP classes over my high school career because I like the challenge that they bring over regular classes."
To prepare for senior year, he has new plans.
"I'm thinking about taking more engineering-related classes," Owen says, "and I'm going to try the English CCP class. I'm not quite sure what I want to pursue after high school yet."
Many students are still deciding what they want to do out of high school. Maybe this semester will bring them some clarity. 
12th Grade
Senior year is the last chapter of one story – and the beginning of another. After 13 years of schooling, this is the moment the Class of 2023 has been waiting for. Graduation, in around four months, can wrack up a lot of different feelings and experiences.
"I am very excited to be finishing high school," says senior Caden Coleman. "I have taken a lot of challenging classes with really good teachers and have been involved in many activities. At this point, I am ready to move on to what comes next. Part of me is a little bit anxious because I know college will be grueling, but I couldn't be more excited to go on a different path." 
Our twelfth-grade students are likely those with the most experience when it comes to the different activities offered by the school, having four years to fully explore the numerous possibilities.
"I think I did a nice job taking advantage of many of the opportunities offered at Mentor High," Caden tells Cardinal Nation, "while also creating my own. I will miss aspects of all of my extracurriculars in music, speaking, and athletics [when I graduate]. If I could change one thing it would be joining the tennis team freshman year. I started on the tennis team last year, and I really enjoy it. I wish I had started sooner."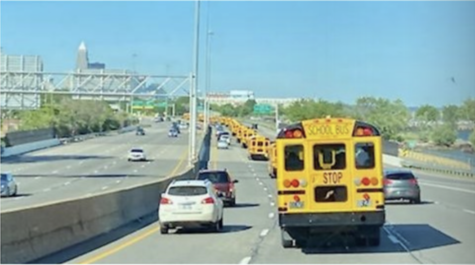 Juniors inch closer to the end of their second-to-last year of high school as our seniors come closer to graduation, and they begin to think about their final year and the many possibilities beyond.
"My biggest advice for juniors who plan to go to college is to start doing your research about schools now," Caden recommends. "Figure out what you like in terms of student body size and the programs schools offer that you like and would help prepare you for your future. Pick 2-3 schools that might be a stretch, a few in the middle, and a couple safety schools that you know you could get into, but still would be happy attending and visit those virtually or in person. You do not want to apply to too many schools. Start figuring out what you like now so you can narrow down the options."
Next year, with the goal of attending medical school in the future, Caden will be attending Washington University in St. Louis on the track of pre-medicine. He plans to study Evolutionary Biology and is considering minoring in English.
To all of this year's seniors, no matter what they strive to pursue following high school, we give the best of luck for their final semester of high school and their endeavors beyond.
Overall, the first semester of the 2022-2023 school year seems to have gone well for most students. With ninth-graders settling into a new normal, twelfth-graders preparing to leave theirs, and tenth and eleventh-graders alike paving the way to their future, students are looking good at Mentor High School. The new semester offers a fresh start for grades – do not be afraid to take advantage of it. Maybe you have some new classes, maybe you don't. Whatever it may be, start the semester off strong.
Important Dates For the Second Semester
State of the Schools Address – 1/24/23
Mock Trial District Competition – 1/27/23
DECA District Competition – 1/28/23
MHS Winter Play – "Prelude to a Kiss" – 2/2/23 – 2/4/23
MHS College and Career Fair for Visual Arts – 2/6/23
Mr. MHS Show – 2/10/23
Presidents Day – No School – 2/20/23
MHS Choir Festival – 3/1/23
MHS Red Cross Blood Drive – 3/2/23
Winter Sports Awards – 3/15/23
Last Day of Third Quarter – 3/17/23
Spring Break – 3/20 – 24/23
Good Friday – No School – 4/7/23
Compensatory Day – No School – 4/10/23
Spring Musical – "Mamma Mia" – 4/20/23 – 4/23/23
Roaring 20's Gala Art Show – 4/25/23
Mentor Jazz Festival – 4/26/23
Spring Pep Assembly – 4/27/23
NHS Inductions – 5/2/23
Military Signing – 5/3/23
Graduation Speech Contest – 5/4/23
Top 25 Big Show – 5/5/23 – 5/6/23
Senior Picnic – 5/12/23
Senior Awards Night – 5/15/23
MHS Theatre Inductions and Awards – 5/19/23
Senior Project/Capstone Expo – 5/26/23
Memorial Day – No School – 5/29/23
MHS Spring Sports Awards – 5/31/23
Last Day of Fourth Quarter – Students Last Day – 6/1/23
Class of 2023 Graduation Ceremony – 6/4/23
The End of the Year is in...
The 2022-23 School Year Has Ended!