A Tour Through Harry's House
Harry Styles combines pop, rock, and R&B in his third studio album, "Harry's House." Read about it from new Cardinal Nation music critic Brian Mignogna.
Summary: English musician Harry Styles, the one guy you know from One Direction if you don't listen to One Direction, combines pop, rock, and R&B in his latest album, "Harry's House". Most notably, the album is inspired by city pop, a genre which originated in Japan during the 70s and 80s from which influence can be found throughout the album. Soft rock is another primary influence, with the catchy yet minimalistic guitars and the thudding drums on songs such as "Daylight" and "Satellite" indicating this influence best. Styles' smooth and soulful vocal performances also carry an R&B influence, while the crisp drums and memorable melodies retain the pop style that he is best known for. These influences all collide to form a smooth and casual atmosphere similar to that of visiting the house of an old friend.
Though the quality can vary, Styles' songwriting is a strength of the record for the most part, with songs such as "Little Freak" and "Keep Driving" telling their own abstract stories. However, a few songs, even ones I enjoy such as "Music For A Sushi Restaurant," can feel lacking in structure and overall writing. Personally, I enjoyed listening to this album and I consider it one of my favorite albums of 2022. "Late Night Talking," "Matilda," and "Daydreaming" are currently my three favorite songs from the project. "Late Night Talking" remains my favorite catchy hit from the album, with the odd synths and guitars during the chorus making the song unique, "Daydreaming," my second favorite song, is the catchiest on the album to me, with the funky guitars, electrifying horns and once again smooth melody from Styles combining to create a borderline dance track, and "Matilda" is my overall favorite, being what I consider the most emotionally impactful moment on the album, with Harry's passionate vocal performances and particularly strong songwriting bolstering the minimal production. Overall, I very much enjoyed this album and would recommend it to anyone interested in even general pop music. Now, if you want to read my more detailed thoughts, continue onward into the abyss.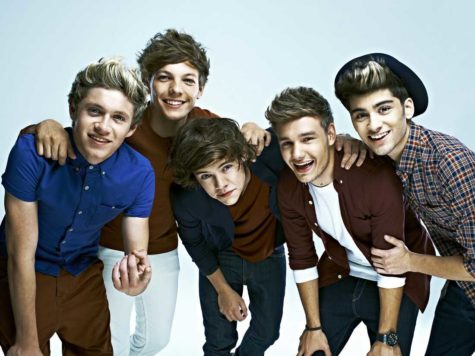 Introduction: Harry Styles, at this point, needs no introduction. Born in Worcestershire, England, in 1994, he rose to fame and stardom as a member of the band One Direction. After the group released five highly successful albums and topped charts in the U.K. and the U.S. with hits such as "What Makes You Beautiful," "Best Song Ever," and "Drag Me Down," the group would take a break/hiatus during which Styles would begin focusing on solo work. He would release his debut studio album, titled simply "Harry Styles," in 2017, which combined elements of rock and pop, along with his debut single "Sign Of The Times". In 2019, he released his second album "Fine Line," which would break U.S. sales records for a British male singer and spawn the hit singles "Adore You," "Golden," and "Watermelon Sugar," his first number one hit in the U.S. Three years later, on  May 20, 2022, he would release "Harry's House".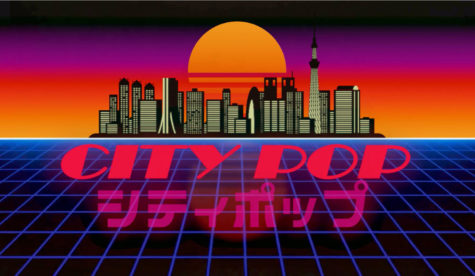 Production: "Harry's House" takes from genres such as pop, soft rock, and R&B, but is most notably inspired by 70s and 80s music and by city pop, a musical genre which originated in Japan and itself borrows from funk, soul, disco, and lounge music (the album's title is a tribute to the first album of Japanese musician Haruomi Hosono titled "Hosono House") ("What is city pop, the Japanese musical genre that Harry Styles loves?," Inquirer.net). City pop itself originated during the 70s and 80s, but has since become popular in the present day due to social media, and can be loosely defined as music with "a big-city feel" ("City Pop Is Spreading Around The World," Web Japan) Throughout "Harry's House," the influence, though subtle at times, pervades the record's production. However, as someone admittedly unfamiliar with city pop and much more familiar with rock, the soft rock and funk which influenced the record stuck out to me the most on first listen. From the bouncy guitar rhythms which start off "Music For A Sushi Restaurant" to the aggressive and banging drums which appear near the ends of "Daylight" and "Satellite," to the somber guitar melodies on "Little Freak" and "Matilda," Styles clearly took inspiration from many classic rock bands (Fleetwood Mac comes to my mind at points). The pop sensibilities throughout the record, as the album can be described as pop first and foremost, are found in the remarkably clean production and mixing. The clean drum machines and catchy melodies once again prime for charting hits from Styles show the best examples. The R&B influence can be found primarily in Style's singing, which will be touched on later. Despite the variety of influences taken into this record, a cohesive atmosphere is created, and like the title would suggest, the album feels calm and casual (it also works well as background music). Even the louder songs, like "Daydreaming" and "Love Of My Life," still feel that they fit with the calmer cuts. Overall, I personally found the production to be one of, if not the most interesting aspect of the album, and I think that it adds much to the overall experience of the record.
Songwriting: In terms of songwriting, I feel that the quality can vary throughout the tracklist. Though mentioned before, the solemn one-two punch of "Little Freak" and "Matilda" has some of the best writing on the album. "Little Freak" is an abstract and melancholy look on a past relationship, while "Matilda" shows Styles moving into storytelling, where he encourages someone to start a new family and to move away from their old family which treated them poorly and without love. "Keep Driving" and "Boyfriends" are two songs which also show Styles' songwriting at its strongest. The former simply lists out items, but in a unique way which, to me, captures the feeling of slowly driving on the highway and watching outside cities pass you by. Other songs, such as "Grapejuice," "As It Was," "Daylight," and "Daydreaming" do not have the most detailed or even specific songwriting but put together a picture well enough to allow the instrumentals to make up for it.  Simply put, they work well for the melody and song that they fit. However, I do feel that some songs such as "Cinema" and "Satellite," as much as I do enjoy both songs, can feel less like a concrete song and more of just a "vibe" or an unfinished idea."Music For A Sushi Restaurant" in particular is mostly carried by its boisterous horns and catchy bass and guitars, though a vibe does seem to be the main point of the track. Overall, I think that the songwriting on the album is strong, but does show moments of weakness.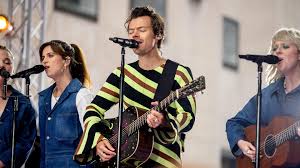 Artist Performance: Harry Styles has never been the most aggressive or even loud pop vocalist, but he keeps things, as the feeling of the album would suggest, very calm. With a few exceptions, his voice remains soft and melodic, which I believe was the right choice for this type of album. His voice, though mixed well, can at times blend into the instrumentation, providing for a relaxed approach. The aforementioned R&B influence can be found in the combinations of both his soft yet soulful melodies on each song. In fact, the melodies that Styles creates may be my personal favorite aspect of the entire record, which makes sense considering this is primarily a pop record. There is not much to say here, as Styles' performance does not particularly stand out. However, I consider this a positive. If it did stand out, or if he was constantly belting out loud lyrics, that would betray the feeling that the production sets him up for.
Personal Enjoyment:  As a kid, I had not gotten into One Direction. I like some songs of theirs now, but my 7-year old self was not impressed. Likewise, I had been hesitant to check out anything from Harry Styles up to this point. I liked "Golden," but "Adore You" and "Watermelon Sugar" from "Fine Line" still failed to impress me. However, since my friends had listened to it and I was looking to branch out my music taste and just listen to something new, I checked out the album, and I was impressed. The 7-track run from "Music To A Sushi Restaurant" to "Matilda" completely sold me. I enjoyed almost all of the songs on the latter half as well. The album does include the chart-topping hit "As It Was," which once I gave a listen, I never got bored of. It remains bouncy yet melancholy in just the right ways. I still love the atmosphere of the album, and the combination of laid back yet catchy felt easy to enjoy and just put on whenever the time felt right. In terms of favorite songs, I think that "Late Night Talking" deserves the attention that it gets. The clean drums and the odd synths in the chorus separate the song from similar pop hits, and though it has what I would consider a more generic melody, I believe it absolutely works. "Matilda" may be the most somber song on the album, but I tend to lean more towards heartfelt, emotional melodies, and this fits so well. The message of the song is powerful and the chorus, swelling production, muted instrumentation, and meaningful songwriting all come together so well and so strongly and form what is probably my favorite song on the album. Finally, "Daydreaming" is probably my second favorite song on the album. This song is also the only one with an outright sample, as it samples "Ain't We Funkin' Now" by American funk and R&B band The Brothers Johnson. This song has my favorite melody from the entire album and my favorite instance of horns used. This is a bit of a minor detail, but I love the way the guitar syncs up with the last two beats of the drums during the verses. It just makes the song that much catchier. Although, as I said before, the songwriting is not the strongest here, it still holds up, and the production and melodies more than make up for it. Now, we move on to "Boyfriends". This song just passes me by whenever I hear it. The song does shave some of the better writing on the album, but my problem is that there's a lack of varied instrumentation. Unlike "Matilda," the song doesn't have the emotional power or performance behind it to back up the minimalistic approach, and the melody just does not stick with me. I just find it very forgettable. However, I still had fun with the rest of the album. Overall, I enjoyed this album and will definitely keep listening to it well into the future.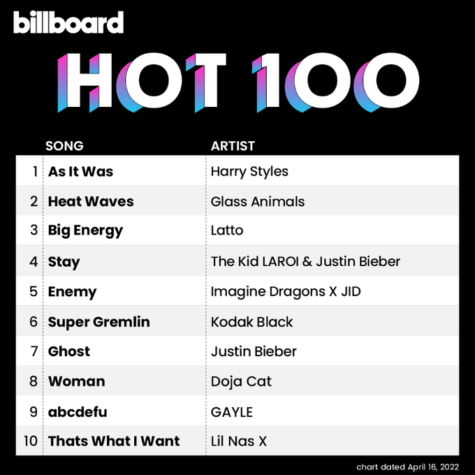 Influence: Since Harry's House was released very recently, less than a year ago, it is difficult to tell what sort of influence it will hold in the future. However, the popularity of this album upon release cannot be denied. "As It Was," the lead single to the album, climbed to #1 on the Billboard Hot 100 Chart, and "Music For A Sushi Restaurant," "Late Night Talking," and "Matilda" all reached the top ten. This made Styles the first British solo artist to achieve four concurrent top-ten hits on the chart, and he joins The Beatles as the only British acts ever to do so. The album also had one of the biggest opening weeks for an album in 2022 and set records for vinyl album sales in the U.S. Not enough time has been given to see the album's influence on other artists, but given its popularity, it is more likely than not that it will inspire other artists.
Rating: 8/10
Favorite Songs: Late Night Talking, Matilda, Daydreaming
Least Favorite Song: Boyfriends
Late Night Talking (Harry Styles' Youtube channel):
Matilda (Harry Styles' Youtube channel):
Daydreaming (Harry Styles' Youtube channel):