AP vs CCP vs CTE: What to Choose from the Academic Alphabet Soup?
Scheduling is coming soon, prepare yourself for your future
January 11, 2023
Sooner or later we all have to make a decision on what we want to do with our lives, and one of the first steps is trying to figure out what we want to do as our job.
While that is a daunting task to figure out exactly, you might have an idea of what to already do. Whether or not you want to go to college could play a part in this decision making – same if you want to go to a trade school. Mentor High offers programs that could help you along this journey and make it easier for you to go into the field of work you want to go into.
Let's explore your Mentor High options as scheduling for next year approaches!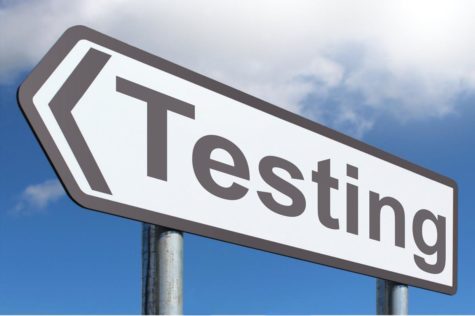 Advanced Placement Classes (AP)
AP Classes are classes that you take directly here at Mentor High that may earn you college credits depending on how you score on an end-of-course test. Mentor currently offers 28 AP courses that you are able to take. Students take the AP test which you sign up for and pay an testing fee. Colleges have different requirements for what score you need on an AP test to get the credit, however most are a 3 or 4. These courses are recognized at every college in the United States.
If you are a freshman, when you start to plan for scheduling you might have the option of picking AP Seminar and AP U.S. History. If you decide on picking AP Seminar, you can qualify for the AP Capstone Diploma. In order to get the AP Capstone Diploma you need to score a 3 or higher on AP Seminar and AP Research tests and on four additional AP exams of your choosing.
Cardinal Nation interviewed Mrs. Coleman, the AP Seminar teacher here at Mentor High to learn more about the AP Capstone and more.
Cardinal Nation: Can you briefly explain what the AP Capstone program is?
Mrs. Coleman: AP Capstone is a 2-year program created by the College Board to help students develop their research, writing, thinking, presenting, and collaboration skills, which are essential skills that colleges have identified as important. The first year of the program is AP Seminar, which is an English course at Mentor High. The second year is AP Research, which is an elective course. Students who complete both courses and score a 3 or higher on the exams receive the AP Capstone Certificate. Students who complete both courses and score a 3 or higher and also score a 3 or higher on four additional AP tests receive the AP Capstone Diploma. The AP Capstone Diploma is the most prestigious diploma offered by College Board. According to their website, "Participating in AP Capstone can help students stand out to colleges, become independent thinkers, develop key academic skills, and more" and both the Certificate and Diploma provide evidence to colleges that students have acquired these important skills.
Cardinal Nation: How does the AP Capstone program differ from just taking AP Courses?
Mrs. Coleman: One main difference is that students' AP scores for AP Seminar and AP Research are not just determined by an AP test in May; there are writing and presentation components of both classes that are part of AP scores. The AP Capstone program is a two-year program, although completing both years is a recommendation rather than a requirement. There are students who take AP Seminar as their 10th grade English class who do not continue on to AP Research.
Cardinal Nation: When students are trying to decide whether they should go the AP route or CCP route, what types of things do you feel they should be considering?
Mrs. Coleman: Any student planning to go to college should strongly consider AP. I think it is essential for students and parents to understand that there are important reasons to take an AP course beyond just getting college credit. Colleges want to see that students have challenged themselves in high school, and AP courses are internationally recognized as the most challenging classes students can take. Moreover, research shows that students who take AP courses are more likely to be successful in college. All AP courses involve high levels of thinking and very engaging activities; they are a great way for students to develop the skills necessary to thrive when they get to college. It is also important to note that college credit earned from AP can be accepted at any school in the world. CCP credits only apply in Ohio, and they are not always accepted at Ohio private schools. 
Cardinal Nation: Do you have any statistics on how many students last year graduated with an AP Capstone Diploma or Certificate?
Mrs. Coleman: In 2022, there were 34 students who received the AP Capstone Diploma and 56 who received the certificate.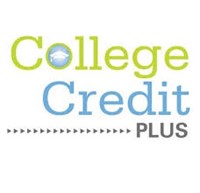 College Credit Plus Classes (CCP)
College Credit Plus classes are courses you take at Lakeland Community College that earn you college credits. CCP saves money for students as for some AP costs too much. You can earn college credits as well as high school credits at the same time. However you need to arrange your own transportation in order to get to these classes
In order to learn more about CCP and its differences between AP, Cardinal Nation contacted Mrs. Nemes.
Cardinal Nation: Can you briefly explain the difference between AP and CCP?
Mrs. Nemes: College Credit Plus can help students earn college and high school credits simultaneously by taking college courses from community colleges or universities. Some CCP courses are offered at Mentor High, while others are located at Lakeland and other campuses. The AP Program offers college-level courses and exams that you can take during high school. MHS teachers teach all AP courses at Mentor High. Students can take an end of course exam that is scored on a scale of 1-5. If a student earns a qualifying score (3 or higher) they are eligible to receive college credit.
Cardinal Nation: Which do most students opt for AP route, or CCP route?
Mrs. Nemes: Based on enrollment numbers, students lean towards AP. 410 students will be taking 782 AP exams in May.
Cardinal Nation: Do you have any current statistics that show what percent of students currently take AP and what percent do CCP?
Mrs. Nemes: Currently, AP courses are offered to students in grades 10-12 at Mentor High. There are 410 students enrolled in AP courses. There are currently 251 students enrolled in CCP courses, mostly at Lakeland, but also at other institutions. CCP is offered to students in grades 7-12.
Cardinal Nation: When students are trying to choose between going the AP route or CCP, what types of things should they be considering?
Mrs. Nemes: Students should be aware that grades received through CCP will become part of their high school and college transcripts, affecting their GPAs. A permanent college transcript is initiated with a student's CCP participation. If a student performs poorly in courses, CCP may negatively impact the student's college career. AP only impacts high school transcripts. College transfer credits earned through CCP are generally accepted by most major institutions, but may not transfer to private or out-of-state institutions. AP is recognized for credit and placement around the world. Qualifying AP Exam scores earn credit, advanced placement, or both in nearly all universities in the United States and Canada and are recognized in over 100 other countries worldwide. Although CCP courses are free, students who do not complete a course (fail, withdraw, or receive any non-completion grade) will be required to reimburse their school district the cost of the course that was not completed, as well as the cost of any books. The cost of AP courses is the cost of the exam, if a student chooses to take it. The current cost of AP exams are $97 for all courses except Seminar and Capstone, which cost $145. According to College Board, research consistently shows that AP students are better prepared for college than students who don't take AP, regardless of their exam score. They're more likely to enroll and stay in college, do well in their classes, and graduate in four years. 
In order to learn more, CCP has a Meeting on January 11, 2023 from 6-7:30 pm in the fine arts center. In order to learn more about AP seminar ask your guidance counselors.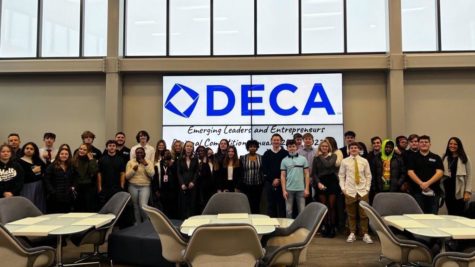 Career Tech Program (CTE)
In order to learn more about CTE, Cardinal Nation interviewed Dr. Glavan, the director of CTE.
Cardinal Nation: Can you briefly explain what the CTE program is?
Dr. Glavan: Career Technical Education allows students to identify paths to future success and provides students opportunities to demonstrate the knowledge and skills necessary for high school graduation and beyond. Students learn through career exploration, take college courses and earn industry credentials. They receive customized learning that matches their passions and interests with their career aspirations. Career Technical Education classes for Mentor students are taken in your junior and senior years. You attend the program at the host site which includes programs located at various locations including Mentor High, Lakeland Community College, Classic Automotive, and Euclid High School. You still take your core academics at your home school. You can still participate in extracurricular activities, including athletics, after school and you can still participate in college credit plus, or CCP. You will also graduate from your home school.
Cardinal Nation: Do you have any current statistics that you could share with me that I can use that show what percent of students are currently enrolled in a CTE program?
Dr. Glavan: Yes, we currently have over 800 students who are participating in some form of Career Technical Education. In fact, over 36% of Mentor Juniors and Seniors are enrolled in some form of a career technical education program. In addition to earning industry recognized credentials, our 2022 CTE graduation class had the opportunity to earn over 3600 college articulated credits.
Cardinal Nation: What is your most popular program? Why do you think it is the most popular?
Dr. Glavan: Many of our programs have more students applying than we can accommodate. Some of our most popular programs include Allied Health, Culinary Arts, Early Childhood Education, Fire Science/EMT, and Welding. There is often a waitlist for these programs. These programs are popular for a variety of reasons. There is a high demand for workers with the skills and credentials offered by these programs.
Cardinal Nation: When students are trying to decide whether the CTE program is right for them, what types of things should they be considering?
Dr. Glavan: Students should first look at what their interests are and how a program can align with those interests.  They should then consider the workload associated with the program to be sure they will be committed to being successful. Students should participate in the interactive presentations to all sophomores to see all of the programs available to them.  You never know what might spark your interest. Students should attend the CTE Expo on Jan 17, 2023, to explore all of the program opportunities and to meet the instructors. Current students will be there as well to help answer questions or concerns about the program.
Cardinal Nation: Why do you find students opt for the CTE path?
Dr. Glavan: Students select a CTE pathway for many reasons.  Some students already have a passion for a subject and know that they want to pursue training in that field.  Participating in a CTE program can give students an opportunity to experience the career fields first hand while still in high school. Other students select a CTE program to enhance their future college experience since many of our programs offer college credit opportunities
In order to learn more about CTE you should attend the CTE Expo on Jan 17, 2023 and/or contact your guidance counselor.