Pin for a Purpose Featuring Girl's Wrestling
See how our girl's wrestling team stands strong for our local community
January 11, 2023
On December 22, Mentor High School hosted a series of wrestling matches to raise money for Pin for a Purpose, a fundraiser recently started by MHS student and wrestler Nick Blackburn to help support families battling cancer.
Having lost several family members to cancer, Nick wrote that he "wanted to create a fundraiser in their honor" and proposed his idea of "Pin for a Purpose" to his wrestling coach to help individuals in the Mentor community. By selling items like t-shirts, wristbands, and raffle tickets,  over $5,500 was raised to help support four families.
"The Mentor High wrestling teams understand the importance of working together to win," Nick said, "but we also understand the significance of giving back to our community."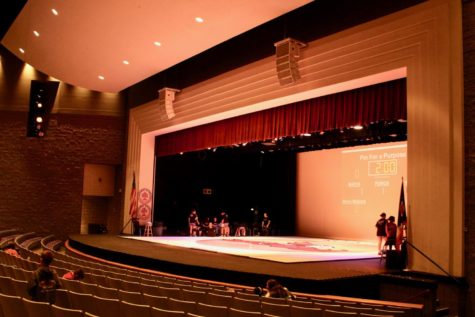 Among those who participated in the wrestling matches for the fundraiser was the Mentor Girl's Wrestling Team, which is relatively new to the area since this is the first year that OHSAA has officially sponsored the sport for high school females.
To get a little more insight on the team, Cardinal Nation conducted a brief interview with Coach Skilton.
Cardinal Nation: How long have you been involved in wrestling at Mentor High?
Coach Skilton: I have been involved in Mentor wrestling for over 30 years, including 13 years as the head boys coach. I am a former alum at Mentor in which I played soccer and wrestled. I am currently the head girls soccer coach and assisting the girls wrestling team.
Cardinal Nation: What are some accomplishments that the girl's wrestling team has had over the past few seasons (ex. states…)?
Coach Skilton: Girl's wrestling is currently the fastest growing sport in Ohio and in the country. Women's wrestling programs are being created at universities throughout the country. There are many opportunities for women to continue their education with scholarships to wrestle in college. Mentor currently has three girls competing at the college level: Ava Nelson, Erika Novak and Jamie Penny. The girls wrestling team was started in Mentor 3 years ago and continues to grow. They have had multiple girls qualify to the state tournament that was formerly run by the wrestling coaches association but is now an official OHSAA sponsored sport. This year the girls will have the opportunity to compete at the state tournament in Columbus in the Schottenstein Center in front of thousands of wrestling fans.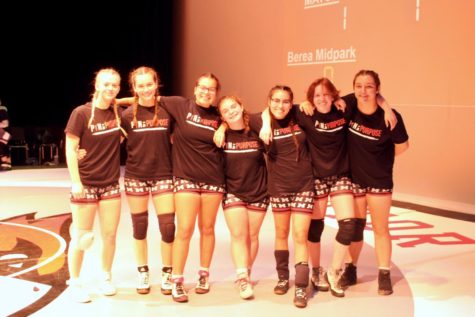 Cardinal Nation: What do you find most rewarding or exciting about the sport of wrestling?
Coach Skilton: Wrestling to me is like no other sport. I have a love and passion for the sport like no other. It is just you out there, no one to hide behind. How hard you work everyday will show when you step on the mat. It teaches you so much about what is important in life. It teaches the importance of self discipline, dedication and hard work.
Cardinal Nation: Can you join the girl's wrestling team if you've never wrestled before?
Coach Skilton: Yes, as mentioned earlier it is a growing sport with an incredible amount of opportunities. The coaches will train you, help you get into incredible shape and teach you the techniques you will need to be successful.
If you would like to learn more about the girl's wrestling team at Mentor High school, reach out to Coach Skilton in room A-201 or email him at [email protected] and he will be able to provide you with more information and answer your questions.
A special thanks to Nick Blackburn and the entirety of Mentor's wrestling program for sponsoring such a fundraiser for our local community.
Here are some pictures of the event taken by Evelyn Megery.