The Red Cross Blood Drive is Back!
The Red Cross blood drive, hosted by Student Government, is back at Mentor! Anyone over 16 is able to donate and can sign up before school or during their lunch mods at the table by the hub entrance. The blood drive will be on Thursday, November 17th from 8 AM to 2 PM in the Paradigm.
About Blood Donation

Our Blood Drive at the high school offers two types of blood donation: Whole Blood Donation and Power Red Donation. Whole Blood Donation is simply donating one pint of whole blood, including red blood cells, white blood cells, and platelets. This is the most basic and common form of blood donation. Whole Blood Donation is available for anyone over the age of 16 of any blood type. But, in order to insure the safety of donors' health,  there is a height and weight criteria donors must meet in order to be eligible that had been included. Please check any additional requirements before the donation date!

Power Red collects two units of only red blood cells and returns the remaining fluid back into your body, leaving donors feeling more hydrated than whole blood donors. Red Blood Cells are the most frequently needed cells for blood transfusions, hence why donating Power Red is so important. However, Power Red is only available for male donors over 17 and female donors over 19 who are blood types O positive, O negative, A negative, or B negative. Check the full eligibility requirements if you think you may be able to donate Power Red.
How To Prepare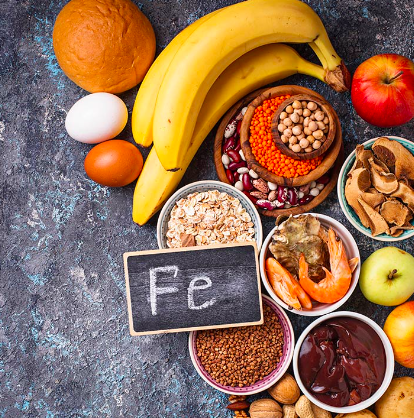 Before donating, it is important to eat Iron-rich foods such as red meat, fish, beans, spinach, and more. This helps you keep healthy levels of iron after donating as well as allowing for the receiver to get important hemoglobins necessary for carrying oxygen in their bloodstream. Additionally, staying hydrated helps blood flow and makes veins more visible, making the donating process much more efficient. Plus, to make the process more comfortable, donors should plan to show up in clothing that can easily access both arms. Getting well-rested sleep also helps blood donation by keeping donors alert and reducing the risk of feeling unwell during the donation process.
What To Expect
The donation process takes about an hour with half of that time consisting of waiting and the other half consisting of the actual blood donation; however, donors can opt to fill out the Red Cross RapidPass in order to decrease that waiting time.
Donors are expected to eat something and drink a bottle of water before their donation time in order to maintain proper blood sugar and hydration levels. There will also be snacks and refreshments available before and after donation for that same purpose.
Here is a list of common concerns about blood donations and why they should not hinder your ability to donate.
Why Should You Donate?
Donating blood helps save lives. People all over the country are in need of blood and healthy donors are what allow others to keep fighting for their own lives. Here are some stories about how blood donation has affected now-recovering patients (also see embedded video above).

You could find out your blood type. Many people are unaware of their blood type and donating is a great way to find out while also helping others!

Donors often get special rewards. Whether it be from the school or the Red Cross organization, prizes such as gift cards, t-shirts, ice cream, or even Cedar Point tickets have been given out to donors who have attempted to donate blood. Currently, the Red Cross is giving donors a $10 e-gift card to a merchant of their choice.