Cardinals Football Team Accidentally Slotted to Face a Team of Literal Grizzly Bears
Get ready for the next playoff game with this satirical column by editor Andrew Freeman
November 10, 2022
In a statement to fans across the city, MHS athletics has announced a change to this year's football schedule. The November 11th football game, originally planned to be an away game against the Ohio City Grizzlies, will now see the Cardinals facing off against a team of literal grizzly bears.
According to Cardinal Nation sources, this unplanned change is the result of an accident involving a mix up of phone numbers. Reportedly, the contact information for the Ohio City coach was somehow swapped with that of Rick Glingingham, a local wildlife conservationist. This swap led to a series of comical mishaps that have resulted in the assembling of a full football team of grizzly bears, who are set to face the Cardinals in what will certainly be an unforgettable game.
Curious to hear the players' takes on the issue, Cardinal Nation reached out to the teams.
"I think we can take 'em…football is really an intellectual sport when you think about it," said Chad Mackinaw, a lineman who maintains a 2.3 GPA. "Bears don't have the brains for football, so I don't see how we could lose."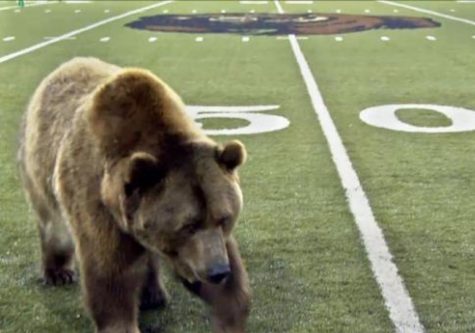 Grizzly Bear #3, the center for the Grizzlies, who weighs as much as the whole Cardinal defensive line, shared a differing view.
"RAAAAAAWWWWWWWR," said #3, scratching his back against a goalpost. "RRAWWWWR…RRRAAAAWWWWR".
With such confident words, one might be quick to think the Grizzlies are an even match for the Cardinals, but the pigskin playing bears may actually be the underdog.
Cardinal Nation sent an in-filed reporter to a Grizzlies team scrimmage, and what they saw was far from impressive.
Reportedly, the Grizzlies have no idea how to play football.
"It makes sense, ya know, when you think about it," said Coach Glingingham. "They're bears. Bears can't play football." Advisor's Note: this apparently applies to the NFL's Chicago Bears in recent years, although not to certain Mentor graduates who played for them in a way most excellent and unappreciated.
While it may seem harsh, Glinginham's opinion has some factual backing. According to ESPN, of the 86 Heisman Trophy winners, none have been bears. Bears are 100% less likely to be scouted for college ball versus humans, and many professional league rules prohibit their presence at stadiums, citing "basic adherence to safety".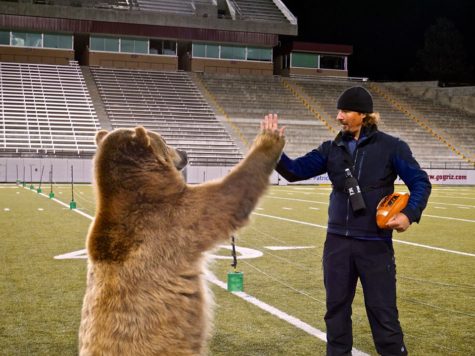 This doesn't deter the Grizzly Bear #17 though, who upon mauling Gliningham, shared the following rousing speech with his team: "RRRRAAAAAAWWWRRR. RRRAAAAWRR RAAAWR RAAAAWR. RAAAWR RAAAWR? RRRRAAAAWWWWR? RRRAWWR. *Loud Snuffing*. GRRRRRRRR."
The Miracle on Ice, Tyson Vs. Douglas, and Cardinals Vs. Team of Literal Grizzly Bears. We here at Cardinal Nation expect they're all one and the same.