Elections, Elections – Who Even Are These Candidates?
Who are our candidates for the 2022 midterm elections, and what do they believe in?
November 2, 2022
For the past several months, whenever you turn on the TV all you hear is stuff "Nan Whaley loves China" or "J.D. Vance is a fraud!" What has happened to all of our standard fast-food or marketing ads?
Well, in less than a week, eligible Ohioans will be voting in the 2022 midterm election. (Advisor's Note: In fact, early voting has already been underway for weeks.) To be eligible for this election you must have registered to vote earlier this month and be at least eighteen years old by Election Day on November 8.
Although this is a federal election, we will not be choosing our next president. These are therefore called mid-term elections. However, we will be choosing our next governor, senators, representatives, commissioners, and much more.
Who even are these people though? Whether you can or cannot vote, you should definitely know who might be running our community in the coming months.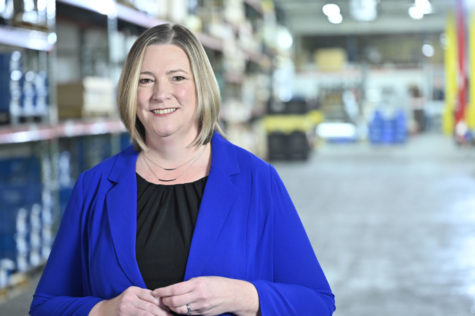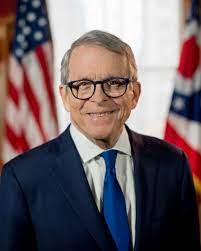 To start off, Nan Whaley and Mike DeWine are both running against each other for the position of governor. A governor oversees the executive branch of a state's government; to put it in simple terms, they are like the president of our state. Nan Whaley, a Democrat born in Indiana, is running for governor. Whaley has been the mayor of Dayton, Ohio from 2013-2022. On the other hand, Mike DeWine, a member of the Republican party, has been the governor of Ohio since 2019 and is now up for reelection. Both of these candidates are well-established and qualified individuals, even though they have very different views on how to run Ohio.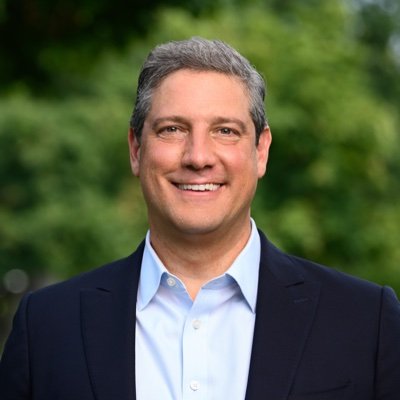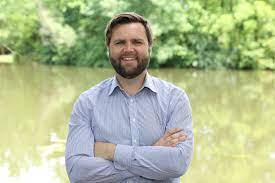 Tim Ryan and JD Vance are running for the senatorial race. Either one of them will be taking over the current senator, Robert Portman, who will be retiring. Tim Ryan, a Democrat, is a current representative of Ohio and has been since 2003. JD Vance, a Republican, is an American author and lawyer. The race between these two has been extremely close with many people saying that on Election Day, their race will be a toss-up.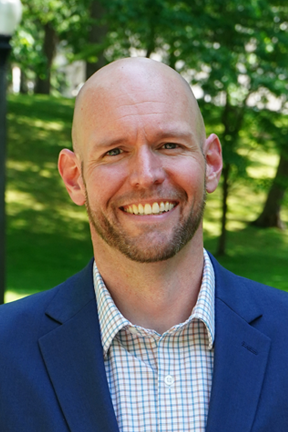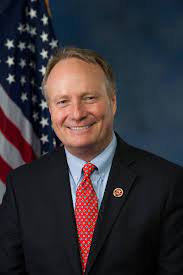 Lastly, Matt Kilboy and Dave Joyce are facing off for the seat of U.S. Representative for our District 14. Dave Joyce, a Republican, is the current holder of the seat and is running for re-election. Joyce has been the representative of our district since 2013 and wishes to be re-elected for another term. Matt Kilboy, a Democrat and both a veteran and registered nurse, is running against Dave Joyce in the hopes to win over our district to become the next U.S. Representative of Ohio's 14th district.
All of these candidates are qualified to become our next leaders and representatives, but the whole point of voting is to help elect someone with your opinions and beliefs. So, what do these politicians believe in? Some high schoolers may well be 18 by November 8 and registered to vote. Cardinal Nation reached out to all of these candidates – twice – and asked them important, pressing questions that every eligible high schooler should know. Only two of the campaigns responded – a member of the Tim Ryan campaign and a personal response from Matt Kilboy. Their responses are below.
Cardinal Nation Asks, and Candidates Respond
Why is it important for eligible high schoolers to vote in this coming election?
Tim Ryan: As a dad of three, with two kids off at college, I know how crucial young people are to building an Ohio that works for all of us. In the Senate, I want to implement targeted student debt relief programs, provide more opportunities for student borrowers to refinance their loans, create more good-paying union jobs, protect abortion access, fight for common-sense gun control measures, and dominate the clean energy industries of the future so we can address the climate crisis in Ohio — but I need to get elected help to get us there. I hope to have the support of young voters in Ohio because I will always fight for them. 
Matt Kilboy: I would argue it's important for eligible high school voters to vote in every election regardless of the election cycle (Primary, Special, General) or election year (presidential, midterm, etc.). Why is it important? Because every election, we vote on leaders from the President of the U.S. to our township trustees. These people make decisions about policies that affect our daily lives. We also vote on tax levies that fund our schools, parks, and community services and on constitutional amendments such as whether we, as Ohioans, should have a right to abortion healthcare services.
Why should high schoolers or anyone vote for you, and not the other candidate?
Tim Ryan: I have the experience necessary to deliver for all Ohioans in the Senate. I have fought for working families and young people my entire career and don't plan to stop anytime soon. I am talking about real issues and coming up with real solutions. Whether it's bringing back good-paying jobs to Ohio, making sure college is more affordable, investing in apprenticeships and skills training, or fighting to pass common-sense gun control legislation, I have a strong record of putting in the work. 
Whether I'm in Cleveland or Marietta, talking to young Democrats or two-time Trump voters, I'm hearing about the same issues—like how we need to bring jobs back home to Ohio, make college more affordable, protect the right to choose, and cut costs so working families and young people just starting out can get a little breathing room. And I'm going to continue to meet with folks in every corner of Ohio to talk about what I'm going to do to fight for them in the U.S. Senate.
Matt Kilboy: Bottom line, I show up, I listen to voters as they talk about their concerns, and I ask questions to understand their concerns. Once elected, I will continue doing that with one added step – I will act to address the concerns of my constituents. If you ask constituents of Ohio's 14th Congressional District, you will hear them say my opponent doesn't do any of this.
What are your concerns regarding public education today, and what would you propose to address them?
Tim Ryan: As a dad of three and the husband of a public school teacher, I know it'll take all of us to make sure young people can get a great public education and stay safe in the process. An epidemic of gun violence threatens our communities and schools across Ohio. In the wake of the 2019 Oregon District shooting in Dayton, I led a caravan of gun safety advocates to Mitch McConnell's hometown to demand the Senate take up gun safety reform legislation. In the Senate, I will continue to fight for commonsense proposals to expand background checks and keep guns out of the hands of terrorists and dangerous criminals so our communities and schools are safe. 
I also know that with other countries making huge investments in their workforce, we have to give our young people the skills and resources they need to compete and win. I'm working to bring back and modernize shop class, and reinvest in skills development and registered apprenticeship programs because not having a college degree doesn't mean you shouldn't be able to get a good job and help Ohio dominate the future.
Matt Kilboy: I am concerned we are failing our students. This isn't an indictment of teachers or administrators – we simply need to do better. We need to expand access to pre-K programs, fully fund schools, address the critical shortage of teachers, and ensure we are preparing our youth for tomorrow, whether that's going on to a community college, university, technical program, or whatever they desire. Lastly, we must remove the political fights from schools and ensure our schools are safe places to grow and learn for all students.
Many in our country today see the nation as politically polarized. Is that how you see our community/nation/state and what can be done to bring people together?
Tim Ryan: On the Workers First tour, I traveled to all 88 counties in Ohio, because I want to be a Senator for all Ohioans, regardless of political affiliation. I think it's important, as a Democrat, for me to come to rural areas and small towns and let people know I care about them and I want to help. We can't write each other off just because we don't agree on everything. I'm also proud to be one of the most bipartisan members of Congress, even when it meant taking on my own party, and that won't change in the Senate. I'll keep listening to all Ohioans and working with everyone to make sure we're positioned to lead the industries of the future.
Matt Kilboy: I would agree with the idea that Americans have become quite polarized. I would also argue that many of us have lost our ability to show empathy toward our fellow man. This is, in part, why I am running for the U.S. Congress; I want to see a return to civility, and that must start with our elected leaders. I am not so naive as to believe I can solve this problem alone, but we must start somewhere. This idea is limited to our elected leaders. All Americans need to pause, take a deep breath, and think about how we treat ourselves and how we treat each other. I may be biased, but I believe we live in the best country on this planet. Just like I fought to protect this country while serving in the Navy, I will fight to protect this country in Congress.