Red Ribbon Week – How Drug Abuse Has Affected Our Community
Saturday is Drug Take Back Day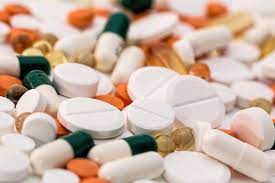 Cardinal Nation has already shown you how drug abuse is horrible for your health, but how much of an issue is it in Lake County currently?
So far in 2022, there has been 50 deaths related towards overdoses. The majority of these deaths showed fentanyl, meth, or both present in the bloodstream of the victims. The youngest was 18 years old, the oldest being 65.
In Mentor-on-the-Lake, police seized $10,000 and seven different narcotics, most of it being fentanyl and ecstasy. Fentanyl is 50 times stronger than heroin. What fentanyl does to an individual is dangerous when not prescribed.
So the opioid crisis is still affecting Lake County today. Old medicines are highly susceptible to abuse. On Saturday, anyone can discard unwanted prescriptions at a disposal kiosk at Cleveland Clinic and University Hospitals as part of Drug Take Back Day.