MHS Athletic Hall of Fame 2023: Bob Hallen
Cardinal Nation sat down with Mentor alum Bob Hallen to get the scoop on his NFL career and his life after as a firefighter.
February 9, 2023
Advisor's Note: After two years of not being able to hold a Mentor High School Sports Hall of Fame induction ceremony, two classes of athletes will be inducted on Saturday, March 25 at 6 p.m. in the Mentor High Fine Arts Center with a reception to follow at the St. John Vianney Social Center. Cardinal Nation has reached out to the inductees for a series on these Mentor Cardinals and what they have to say about their induction and their careers. First up during this Super Bowl week, NFL player Bob Hallen.
With the Superbowl coming up this weekend, Cardinal Nation was excited to sit down with the former Atlanta Falcons player who played in Super Bowl XXXIII to talk about his time in the NFL, his firefighting career after, and his family life. 
Bob Hallen played for Mentor High in the 1990, 1991, and 1992 seasons. He was an offensive lineman and during his senior year, the Cardinals were league champions and regional finalists. In the 1992 season, he was team captain and got the "Outstanding Offensive Lineman" award. He was also a team captain for Mentor's track team in 1993, and is commended in the Mentor Athletic Hall of Fame as the Most Outstanding Field Event Person from 1993.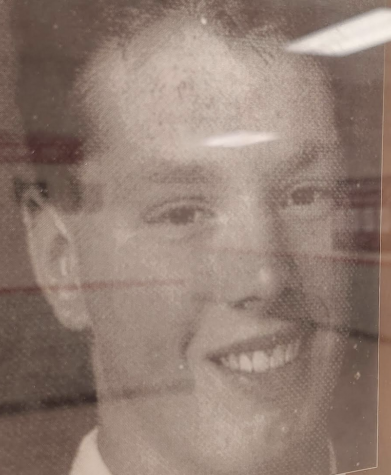 Bob Hallen attended Kent State University where he was a 4-year starter for their football team. After he graduated, he was drafted in the second round of the 1998 draft to the Atlanta Falcons, who he played for until 2001. On January 31, 1999, he played in Super Bowl XXXIII at Pro Player Stadium in Miami, Florida. The Falcons lost to the Denver Broncos 34-19. Following his time with the Falcons, he played for the San Diego Chargers from 2002-2005, and in 2006 was signed to the Cleveland Browns. After being signed, he announced his retirement due to an injury. Throughout these years, he played the positions of center and offensive guard.
Cardinal Nation: Hi! How are you?
Bob Hallen: I'm pretty good!
Cardinal Nation: That's great to hear! Why did you want to join the fire service?
Bob Hallen: The fire service was something I had interest in even when I was back in high school, even when I was going through college it was something I continued to look into as a career. Football got in the way, so I had to pause for a little bit, but my roommate in college – who I played football with – and I were taking a lot of the same classes that were prepping us for the fire service. He ended up becoming a lieutenant down by Cincinnati and I'm a firefighter in Rocky River. It was something I was always thinking about and I'm happy I've had the opportunity to do it. 
Cardinal Nation: How did football training compare to firefighter training?
Bob Hallen: Well, I would say the football training is a lot harder because the football side of it is always very physical and tough, even though there are a lot of days that go by at the fire department that are harder than those football days. I would definitely say football training is harder though. 
Cardinal Nation: How do you like being a firefighter compared to playing football?
Bob Hallen: The thing I like about the fire service is the cameradery I have with the guys I work with, and that was something I really enjoyed [while] playing football as well – those close relationships with my teammates and always hanging out – which is very similar to the fire service – which I was looking for after playing football. 
Cardinal Nation: What is the biggest difference between the two for you?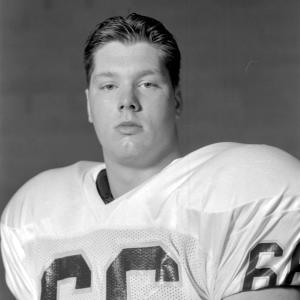 Bob Hallen: There's a lot of differences. I think football or any type of professional sport is a short career. When you get into the fire service you look at it as a 25-year career. In terms of football, it's definitely a much shorter amount of time. 
Cardinal Nation: What is your best NFL memory?
Bob Hallen: I would have to say probably going to the Super Bowl. That happened in my rookie season, and as I was going through the season it didn't seem that hard, since it was my first season, but I never made it back after that – which as I get older makes me appreciate it a lot more. Definitely playing on that kind of stage for such a big game was great.
Cardinal Nation: What was it like for you to have your Mentor jersey retired? 
Bob Hallen: It was a great honor to be acknowledged for being one of the best players to play at Mentor. It's a very good football program and a big school, so it was and still is a great honor to have my name up on the stadium.
Cardinal Nation: What is it like to be a lieutenant?
Bob Hallen: It's just in my DNA that whatever I do I want to do the best job possible and "Climb the Ladder" so to speak. In the fire service you have different ranks and obviously I want to get to the highest rank. 
Cardinal Nation: What is your best fire service memory?
Bob Hallen: There's so many and I can't really pinpoint just one, but really just having the opportunity to help people on a daily basis. You can be helping people on their worst days, and having that opportunity to be there for them is really special. 
Cardinal Nation: Would you give any advice to your younger self?
Bob Hallen: Oh man yeah, I think as you get older some of the worst things are regretting something. There are things I regret along the way I wish I had done differently, but you know, just some of those instances. Nothing specific, but life is all about challenges and how you react to them. 
Cardinal Nation: What is the thing you are most proud of?
Bob Hallen: I would just say my family. I met my wife at Mentor High School. We met as sophomores and started dating as juniors. We've been together ever since, and I'm very glad I've had a great relationship with my high school sweetheart.
Cardinal Nation: What is your favorite high school memory?
Bob Hallen: I guess just meeting my wife. I still remember the first time we met as sophomores. I think it's very uncommon these days you marry someone from high school. I think there's a saying that even a blind squirrel finds a nut sometimes or something like that. I got pretty lucky I would say. We've had a great relationship, and we even went to the same college together. She was going to Kent State and I got a scholarship there, so we share a lot of college memories together as well. It's been such a fun and unique relationship as we went through high school and then college, so it's great. 
Cardinal Nation: What has been your biggest challenge so far?
Bob Hallen: That's a good question. I would say dealing with teenagers! I have three kids and kids these days can be very challenging.
Cardinal Nation: How old are your kids and how do they impact your life, both at home and at work?
Bob Hallen: My oldest daughter is at Kent State right now, so it's fun going back there with my wife to visit her. My son is a junior in high school, and I have a daughter who is in seventh grade in middle school. They're all very different and fun. My middle child, Josh, is on the football team so it's very fun to watch him play. For the past 5 or 6 years I had been helping out with the football team but took a break this year to watch him play and focus on him, so that's been fun. They're all great kids and they're all unique and different which is great. 
Cardinal Nation: Is there anything else you'd like to add?
Bob Hallen: I was coaching high school football here in Kenston, and was thinking the other day maybe if the opportunity presents itself maybe I'd get back to Mentor High School to do some coaching and cross that off my bucket list.