Happy Columbus Day?
Or maybe Indigenous Peoples Day. Which do you prefer?
October 9, 2022
First celebrated at Tammany Hall (New York) in 1892, Christopher Columbus finds his way onto our calendar every year. This year being celebrated on October 10. While this used to be just another day for kids to be out of school, in recent decades it has been met with extensive criticism.
Who was Christopher Columbus?
Christopher Columbus (1451-1506) was an Italian explorer who has long been credited with being the first European to encounter the Americas. Born in Genoa, Italy, Columbus was the son of a wool merchant. As a teenager, he worked on ships until one was sunk by a group of pirates and Columbus floated to Lisbon. Once there, he became involved in various studies including cartography (the study of drawing maps) and navigation. Eventually, in October of 1492, one of his later voyages with the the Niña, the Pinta and the Santa Maria for Spain resulted in his landing at one of the Bahamian islands, likely San Salvador.
After his arrival in the Americas, life in his attempted settlements were horrific. One of his early settlements, Hispaniola, was home to a bloody revolt over the mismanagement of the settle by Columbus' brothers, Bartolomeo and Diego. Furthermore, the Taino population (native to the Caribbean) was once around 250,000 had dwindled to mere hundreds. These crimes resulted in Columbus returning to Spain as a prisoner, but he was eventually released. He convinced Spain to allow him to sail again but took only one trip. He passed away shortly after.
Columbus' travels set in motion some of the first examples of colonization, slavery, and mistreatment of indigenous people in the Americas.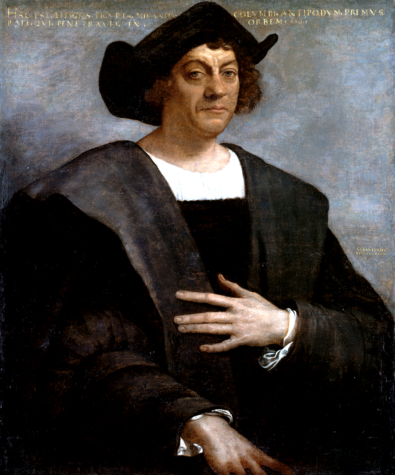 What is Columbus Day?
In the United States, New York's Columbian Order were the first to celebrate Columbus day on the landings 300th anniversary in 1792. A century later, President Benjamin Harris encouraged people to "express honor to the discoverer and their appreciation of the great achievements of the four completed centuries of American life." The holiday became official in 1937 when President Franklin D. Roosevelt declared it a national holiday.
The Controversy
While past Americans, and even Americans now, have long remembered Columbus' discovery, many cite various reasons as to why Columbus may not deserve to be celebrated after all.
Columbus wasn't actually the first European to explore the Americas. While Columbus was initially believed to be the first, it is know speculated that a viking, Leif Erikson, actually beat him to it. He likely reached the shores of North America in the thirteenth and early-fourteenth century.
Celebrating Columbus also celebrates the crimes against Indigenous peoples. During his time in the Americas, Columbus enslaved thousands of people, introduced new diseases and animals, and there is evidence of sexual violence against the those on the island. Many of these things are root causes of depopulation on the island.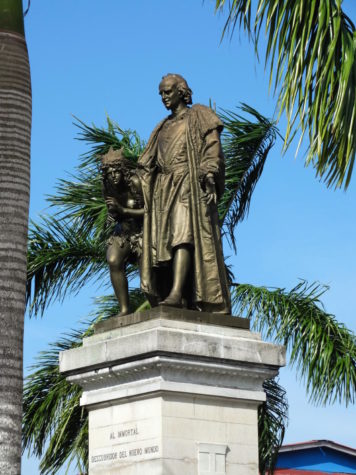 What is Indigenous Peoples Day?
In recent years, some states have replaced Columbus Day with Indigenous Peoples Day. In fact, even President Biden acknowledged it as a federal holiday last year and has made further proclamations this year. This holiday instead focuses on the history of Native Americans and other indigenous peoples within the United States and their contribution to society. Its' roots trace back to an international conference hosted by the UN (United Nations) in 1977 and was first celebrated by a state, South Dakota, in 1989. Ohio is not currently one of the states celebrating, nor has Governor DeWine made any comment on this issue.
Which will prevail?
At this point in time, a majority of states are still celebrating Columbus Day. However, there is more support from various communities each day to make the switch to Indigenous Peoples Day. An article from Liz Mineo from The Harvard Gazette reads, "For Native people in the U.S., Columbus Day represents a celebration of genocide and dispossession. The irony is that Columbus didn't discover anything. Not only was he lost, thinking he had landed in India, but there is significant evidence of trans-oceanic contact prior to 1492. The day celebrates a fictionalized and sanitized version of colonialism, whitewashing generations of brutality that many Europeans brought to these shores."
But she isn't the only one who feels strongly about this topic.
Supporters of Columbus Day explain that the holiday has roots in being prideful of Italian heritage. An article from The Philadelphia Inquirer says, "In a city where Italian heritage runs deep, Columbus has been feted with annual parades and celebrations. Several residents who attended Sunday's festivities said they view Columbus as a symbol of their heritage, describing him as a 'courageous explorer' who discovered America."
Like most things nowadays, this issue has become almost entirely a political one, with many Democrats calling for the removal of Columbus Day while Republicans encourage keeping it. That being said, it is hard to know which will be more popular in the future.
So really, it's up to you. Celebrate however you see fit.
Additional Resources: