The Lasting Impact of Bud Spreng, Korean War veteran
Cardinal Nation shares background on Bud Spreng, one of the veterans whose name is attached to our annual military signing ceremony
September 22, 2022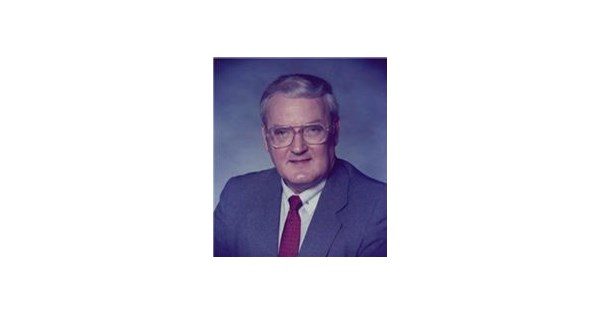 Bud Spreng was a Korean War veteran whose name is one of three attached to our annual military signing event at Mentor High School. He was very involved in the community and was the leader of the local VFW post in Mentor.
Among his many honors as a result of his service was the Bronze Star. Additionally, Spreng was a member of The Military Order of the Cooties PupTent #92 which is an honorary degree of the VFW. Spreng also an entrepreneur who owned and operated Bud Spreng & Associates, a local manufacturing business, for 52 years.
Spreng sadly passed away in 2016 but Cardinal Nation had the honor to interview those who worked closely with him. Cardinal Nation interviewed Bob Zonneville this spring, another veteran for whom the military signing day is named, and Mr. Chad Russo, a MHS social studies teacher and a member of the VFW. 
Cardinal Nation: How was Bud Spreng as a leader? 
Bob Zonneville: He devoted most of his time to the VFW. He did a lot of work around the community like Veterans Day, Memorial Day, and the program at the school. His wife was the president of the Women's Auxiliary. He did a wonderful job as the [post] commander. 
Mr. Chad Russo: Bud Spreng was the Commander of the VFW that I joined in 2006. He was instrumental in informing me of all of the rules and regulations associated with the VFW. He was very active as a leader and his strongest skill was his communication. He always informed everyone of every detail that was going on with the post.  
Cardinal Nation: What contributions did Bud Spreng make to the VFW?
Mr. Chad Russo: He was a great leader that always had the post involved for every holiday and family event. He did an amazing job of catering to entire families and not just the members of the VFW. My children enjoyed the Easter egg hunts, Thanksgiving dinner, family Bingo nights, and even when the VFW organized for a member to dress up like Santa and come over to people's homes were all things done at the VFW under Mr. Spreng
Cardinal Nation: Why was Mr. Spreng added to the name of our military signing ceremony? 
Mr. Chad Russo: He worked with then Superintendent Matt Miller along with two other gentlemen to create some military events at the high school, so we honored him along with Bob Zonneville and Doug Koman. However, the VFW has been active with several programs over the years at the school, such as Voice of Democracy and Teacher of the Year.
Cardinal Nation: What other contributions did Mr. Spreng make to the schools that earned him this honor? 
Mr. Chad Russo: He organized Voice of Democracy and VFW student and teacher awards, He was instrumental with MHS's Veterans Day program, as well as Military Signing Day. He and his wife were also very active at several after school activities.
Cardinal Nation: What was he like as a person for those who knew him? 
Mr. Chad Russo: Great communicator, like I previously said – always had a way of making people feel special. He had a big heart and always put others first, and cared about everyone like they were family. I enjoyed talking about our similarities in Korea when he was stationed there and then when I was forty years later. He was a great person to hear a story from as he always included every detail imagined. 
Cardinal Nation: What do we know of Mr. Spreng's military service?
Mr. Chad Russo: He was in the Army and spent time in the Korean War as a Communications specialist and forward observer, I believe he won a Bronze Star for his actions in Korea.