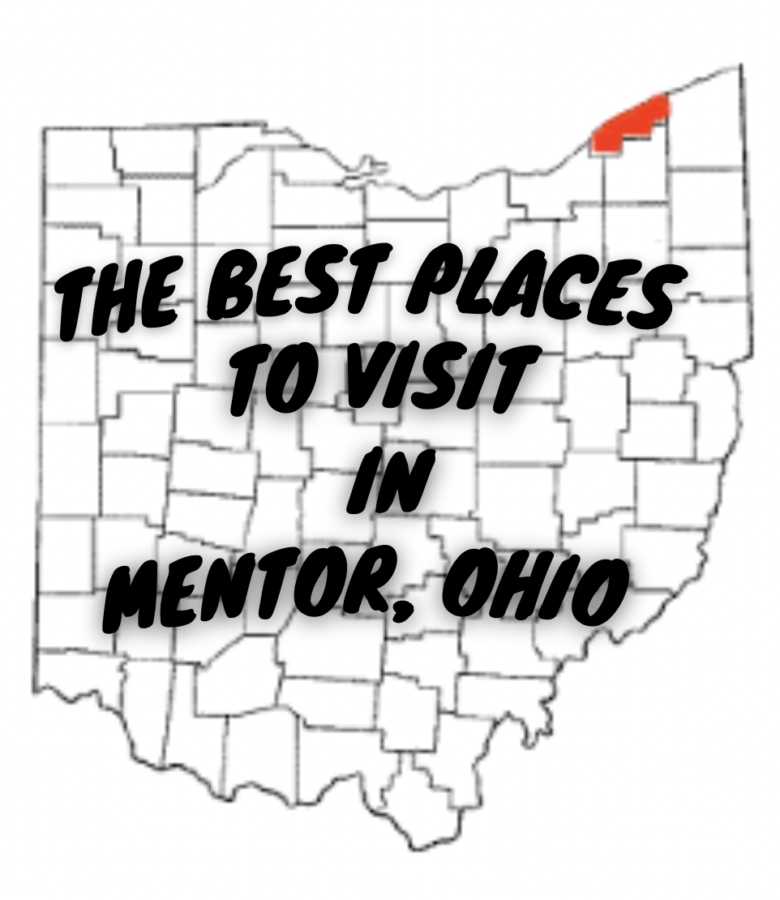 The Best Places You NEED to Visit in Mentor, Ohio!
A column by on the Top 10 Best Locations You Need to Visit in Mentor, Ohio!
September 21, 2022
Mentor is not just some random, run-of-the-mill, middle-of-nowhere, corn-growing, Ohio town. Mentor is quite the opposite with a plethora of activities to try out, and places to explore. The city's energetic, but also relaxing atmosphere contributes to some of the valuable activities, and places you can visit. From beaches on Lake Erie to phenomenal amenities provided by the town, Mentor has a lot to offer.
Headlands Beach
Not every city has a literal beach in its backyard. Headlands beach belongs to the greatest, and definitely not polluted, Lake Erie. Even though you might not always be able to go into the Lake Erie water, you can ALMOST always go to Headlands Beach.
Headlands Beach has an abundance of activities that are hosted throughout the entire year. For example, in Ju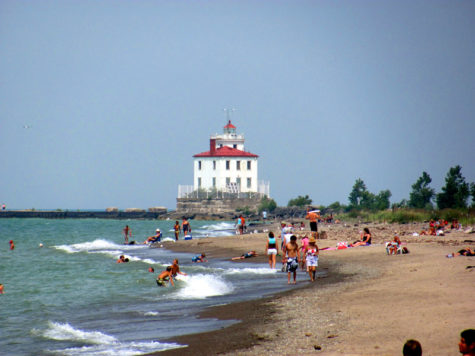 ly each year, they usually have a BeachFest. At this BeachFest, guests can enjoy live DJs, sand sculptures, acrobatic teams, and face painting. Along with all of those activities, people can relish the tasty food trucks such as East Coast Custard, Fuoco Fire Pizza, and much more.
Not only does Headlands have a BeachFest every year, but they also put on different activities. Last springHeadlands hosted a contest with Crossroads Health to seeif they could beat the Guinness World Record for most kites flown at a single time. Over the year, Headlands hosts competitions and activities such as the ones above which makes it one of the top ten places to visit in Mentor.
Lawnfield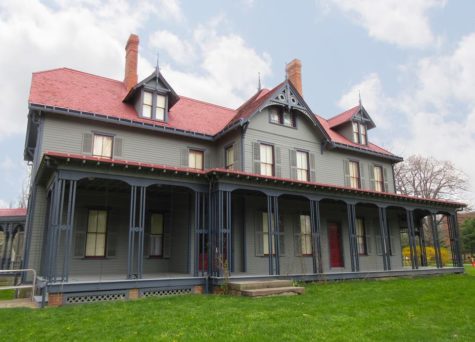 Having a past President even visit your city is such a high honor, but a past President living in it is an even higher one. If you do not know James A. Garfield, the 20th President of theUnited States, lived in Mentor Ohio. Even though Garfield wasn't one of the most valuable presidents, with him being assassinated four months into his presidency, he still was a president.
One of the historically preserved sites of James A. Garfield is his past home. This beauty of a house sits right on Mentor Avenue by our local library. This well-preserved house shows where he studied, ate, and overall, lived.
You can visit this historical home any day from 10 AM-5 PM. If you want to receive a tour of the house too, you can reserve one online, or by phone.
Mentor Civic Center
Mentor has a vast selection of recreational sites that can be used by citizens, and non-citizens. One of these amenities that Mentor provides is the Mentor Civic Center. Located near Mentor High School, the civic center waterpark is usually open from early June to late August.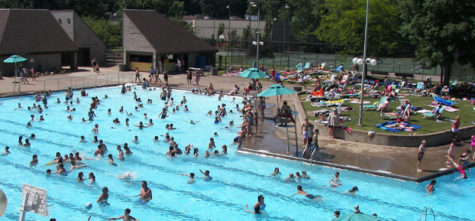 This pool includes heated outdoor swimming pools, an Olympic-sized pool, lap lanes, climbing walls, and much more. The civic center also usually provides swimming lessons, but they are unable to at this time because of staffing shortages.
Over the summer, your family can purchase a seasonal pass for $60-$75 for Mentor Residents and $120-$150 for non-residents. If you just want a day pass then you can get one for only $10. Even though summer is just ending, you should have the Civic Center in mind for next summer!
Mentor Amphitheatre
Along with an amazing civic center, Mentor also has an amphitheater right next door! This amphitheater is newly built with only being about 5 years old. The amphitheater attracts about an average of 5,000 people each WEEK!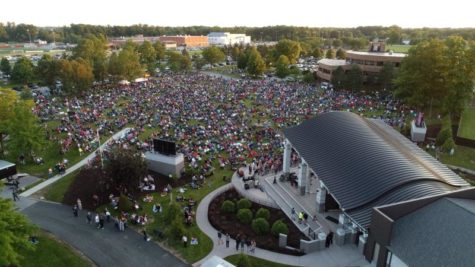 The Mentor amphitheater host numerous events theatrical performances, speeches, and dance. Though, they most notably host Mentor Rocks. Mentor Rocks is a summer concert series that is put on by University Hospitals. During this concert series, you can expect to see people such as Elton Rohn, No Duh, and so many more talented artists.
Mentor Rocks is an all-ages welcoming concert, so bring the family! Except for the dog, unfortunately, Mentor does not allow pets at Mentor Rocks. Parking is also free at the Mentor Amphitheatre. The amphitheater does not only have Mentor Rocks, it has several other activities so keep a look out for the next one!
Mentor Lagoons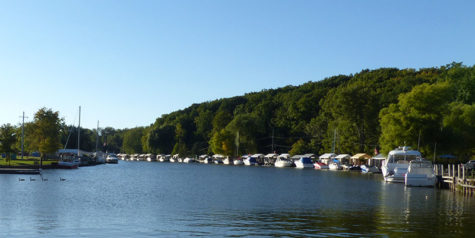 Since Mentor borders Lake Erie, we obviously have a lagoon. This lagoon is not like any other city's lagoon though! Mentor's Lagoon has many activities the whole family can participate in! From kayaking, paddle boarding, and even boating; Mentor Lagoons has it all.
The Mentor Lagoons has a boat ramp that is available for all boats. The Lagoons is positioned in a spot where it is close to Cleveland and even closer to Fairport! The boat ramp is available from April 1st-November 15th.
Another option of Mentor Lagoons is kayaking and paddle boarding! You can either launch or rent your kayak, with renting being $10 per hour or $15 per hour. From personal experience, kayaking at Mentor Lagoons is definitely fun and great for beginner kayakers!
Wildwood Cultural Center
Mentor has numerous beautiful parks and historical sites, but the Wildwood Cultural Center might be one of the best. The Wildwood Cultural Center is located right on Little Mountain Rd. and it is easily accessible. The park includes many acres of beautiful trails, a lot of activities for the family, and rentals.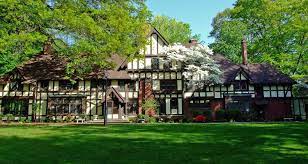 Wildwood accommodates 34 acres of hiking trails and a beautiful Tudor home built in 1908 that now belongs to the City of Mentor. The Wildwood Cultural Center has numerous activities such as Art Shows, Boutiques, Wine Festivals, and much, much more.
So, either stop by the Wildwood Cultural Center on a day off to go hiking, come to one of the planned events hosted throughout the year, or even rent out a room for gatherings!
Movie Theatres
One thing that Mentor definitely will not ever run out of is movie theatres. Two of the most notable movie theatres in Mentor are the one at Great Lakes Mall and the one at Diamond Center.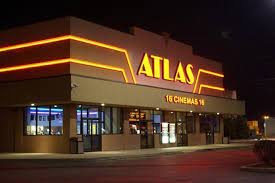 Both of these movie theatres are Atlas Cinemas so both are pretty similar when it comes to prices and or movies. This also means they are both similar in their deals. Some of the most amazing deals when it comes to movie theatres is the $3 movie tickets. Unfortunately, this deal has already passed since it happened on September 3rd of this year. Although, when this deal does go on most cinemas including the ones in Mentor have several other deals going on with that.
Along with just being able to go to the movies, the Atlas Cinemas in Mentor allow you to even rent out a theatre for a party, or just a night out! With the parties, they also supply food and drinks, plus popcorn! So, when your new movie comes out remember that we have two outstanding theatres to go to!
Great Lakes Mall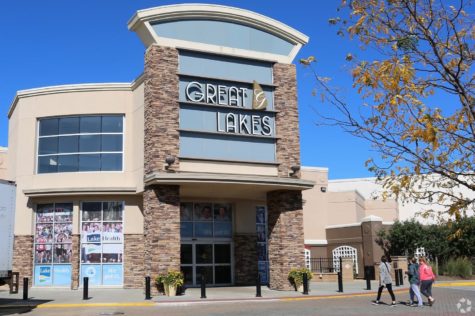 One of the largest staple points of Mentor is the Great Lakes Mall. This mall was opened in 1961 and has since been one of the main attractions of Mentor!
Great Lakes Mall has stores such as American Eagle, Barnes and Nobles, Build a Bear, and much more. Along with these stores, the mall has some great food with restaurants such as Asian Cho, Auntie Annes, and others.  The mall also has Planet Fitness built into it, as well as an arcade called Round One that is newly built. Come visit the Great Lakes Mall with some friends or family to have an awesome outing filled with shopping, eating, and arcades!
Ice Arena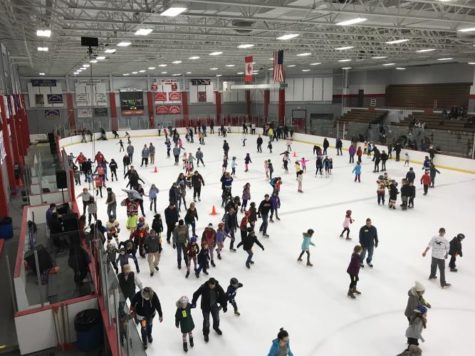 As we have seen already, Mentor has everything, including an ice arena. The Mentor Ice Arena is located right next to both the amphitheater and the civic center. The arena is open year-round unlike many of the other activities in Mentor.
The arena opens its arms to all skilled skaters, from beginners to professionals, everyone is welcome. The arena hosts tournaments and you yourself can host your own party! Whether it be for a sport, or just to skate with friends, the Mentor Ice Arena is an exciting place to go!
Black Brook Golfing
Mentor is home to numerous activities and golfing is one of them! Mentor has a golf course, Black Brook Golfing, located on Lakeshore Blvd.  This golf course was established in 1929 and has since then been owned by the City of Mentor since 2005.
At Black Brook, you can enjoy 18 public holes surrounded by the fabulous outdoors.  If you do not already know how to golf, but would like to, Black Brooks Golfing offers golf school, private lessons, and a Junior Golf League as well. If you do wish to visit this golf course though, we recommend that you make a reservation in advance.