Mentor Goes Undefeated at Regional Robotics Combat Competition
Mentor High's "Team Buttercup" beat Lake Catholic to win the AWT Robobots Championship
For the first time in nearly a decade of competing, Mentor High's Robotics Team took 1st place this past Saturday at the 2022 AWT RoboBots Competition, one of Ohio's largest robot combat competitions.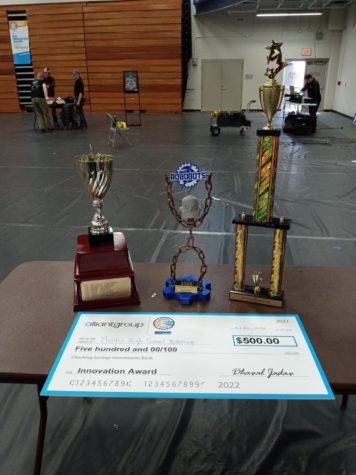 The AWT RoboBots Competition pairs students from high schools around northeast Ohio with local manufacturing companies to design and build fifteen pound battle bots, which clash in an action-packed competition hosted annually at Lakeland Community College. Although closed to the public this year, the full competition can be watched on Youtube. 
Coached by Mr. Alec Byrum, who was new to the team this year, Mentor High's "Team Buttercup" worked with local manufacturer Libra Industries (located just 5 minutes away from Mentor High) to construct a robot that was fundamentally different from any design Mentor has ever competed with.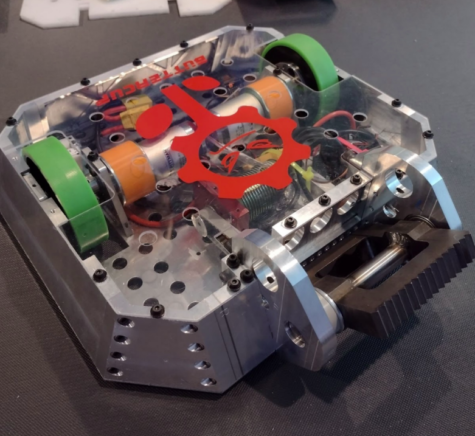 Using a two-pound steel spinner that rotates over 330 times a second, Mentor was able to defeat teams including Madison, Lake Catholic, and even the previous year's champion team — Ashtabula County A-Tech.
In addition to securing first place in the competition, Mentor was also awarded for having the "Best Engineered Bot" and the National Robotics League's $500 Innovation Award, which recognizes the "innovative solutions applied by students in the manufacturing process of designing, building or testing of their Bots."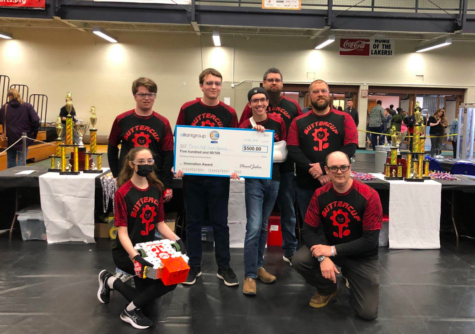 Apart from competing in robot battles, teams are required to give a presentation and submit paperwork to a panel of judges covering the process they took in the design and construction of their bot. Assessed on the organization and content of the documentation they submit, an award is given to the team who excels the most in this area. Mentor ranked second place this year for documentation, falling just four points behind Beaumont. 
Mentor High School also had students represented in the competition outside of Team Buttercup. The CTE program at the Lake Shore Compact, composed of students from Euclid, Mentor, and Wickliffe, collaborated with Lake Catholic and local manufacturer Fredon to compete in the competition this year. Facing Mentor High in the final match, they finished in second place and set a new team record. Both Mentor and Lake Catholic look forward to competing against each other again at next year's competition.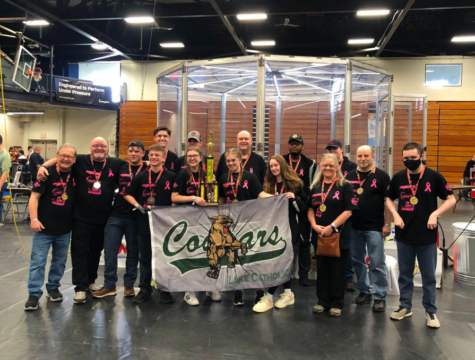 After winning this competition, Mentor now plans to compete at the national tournament, held on the campus of Robert Morris University during May 20th and 21st, where it will face other teams from around the nation.
If you are interested in joining Mentor High's Robotics Team, check Schoology for announcements at the beginning of next school year when we will be forming a team for the 2022-2023 season. Mentor High's Robotics Team is always looking for hardworking members to join, and you do not need any prior experience.