A Flashback to Football
A look back at the season in pictures
Although last year's football season is beyond over, I though we'd take a roadtrip back to the past and revisit some great football memories from the 2021 season. These pictures were saved so that when Cardinal Nation was officially released, we could share them with the Mentor community, and here we are!
Friday night football games here at the Jerome T. Osborne Stadium are full of laughter, school spirit, and cheer, and our Nest — the student section — is fiercely loyal. If you're a student here at MHS, you'll definitely want to check out what they're doing and get in on the action. In fact, you should check out their official Twitter page so that you can stay up to date on all the sports news and themes for the games. From blackouts, to neon, to Hawaiian, to USA themes, you'll never know how our Nest leaders will surprise us with their ideas.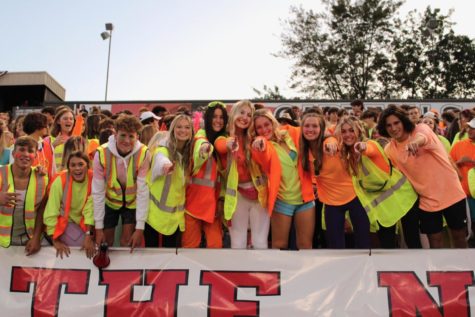 Now perhaps you're a parent, teacher, alumni, or proud citizen of Mentor — don't worry, there's plenty of room for you here, too! One of my favorite parts about taking pictures at the football games is that when I look up at the stands, I see so many people there cheering and filling up the bleachers until there's not one available spot left. Hearing so many people cheer for our sports and supporting our school makes those moments all the more special. We need our community at our sports events, not just football, so don't forget to check our sports schedule for other games!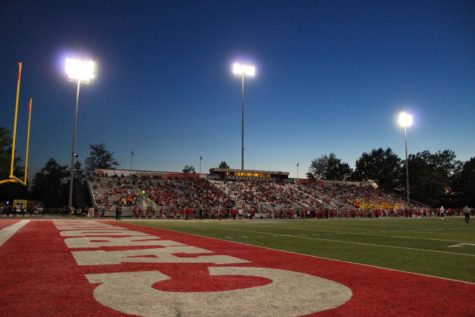 To put it briefly, I am sharing these photos as a way to finish the school year with a positive message and a reminder for what is to come next season. Whether you're a part of FCMB, Cheer, Sparkle Cheer, the football team, or up in the student section, check out these pictures—for you may even be in one of them!
So with that being said, let's get a glimpse of what Mentor sports are really like: